Climbing accident prevention needs to be re-enforced. More especially In light of the terrible accident that befell renowned free climber, Brad Gobright. Let's have a look back at a report on climbing injuries and fatalities. Not to be morbid, but to try and ascertain where chance and equipment might play a role.
Introduction: Climbing Accident Prevention
According to online sports book news, Brad was simul-rappelling which is a technique where two climbers decent using the opposite sides of the same rope. This rope is anchored in the center point and the climbers use their bodies as counterweights on either side. As they were abseiling down, they simply ran out of rope, the ends of which passed through the anchor points. Brad fell 1,000 feet and his partner was lucky enough to land on a ledge and survived with injuries. Hard to believe, but the two climbers made the fatal mistake of not tying a knot in the both ends of the rope which would have stopped it passing through the anchor point. Abseiling accidents are believed to be the number one cause of fatalities in climbing. Following a basic check list is always good climbing accident prevention.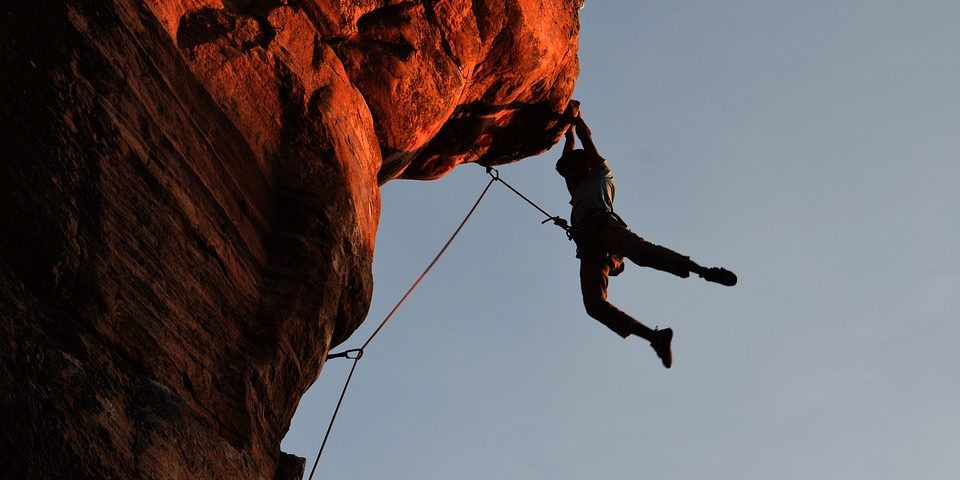 Rock Climbing Rescues
Instead of looking at the broad picture of climbing incidents over the whole US, let's look at one particular region and see what climbing accident prevention measures we can learn. As reviewed by online sports book sites in the US, in 2012, the Wilderness and Environmental Medical Journal published a paper: "Rock Climbing Rescues in Boulder County, Colorado and Eldorado Canyon State Park, Colorado, 1998 – 2011".
Climbing Accident Prevention During those 14 years:
There were 2,198 mountain and wilderness rescue victims in Boulder County. Of rock climbing victims, 428 or 19.5% of all victims
Because most climber are male: of the climbing victims 78% were male (295) and 22% were female (83).
Between the ages of 20 and 29 years old = 46% of climbing victims (137).
Between 10 to 19 years old = 21% of climbing victims (61)
Weekends are when most incidents happen. No surprise there. 37% of accidents happen in the
Summer and 29% in the Autumn. Spring saw 23%.
More Numbers
Incidents that occurred between noon and 6 p.m = 57
Rope climbing = 58%
Un-rope climbing = 42%
In a belaying incident =12%
Involved in a rockfall incident = 4.5%
Found themselves stranded or lost = 43%
Received a lower extremity (legs, ankles, and feet) injury; the most common injury = 29.5%
Victims who were fatally injured; 23 victims (5 from lead falls and 9 from un-rope falls) = 5.5%
Specific Causes of Eldorado Canyon Accidents
Belay (this refers to a rope anchoring point) accidents, such as losing control of the belay, lowering and rappelling off the end of the rope make up 20% of all accidents.
Lost climbers, who request assistance in the later hours of the day (8 pm – 1 am), This often comes from a lack of knowledge of rappel anchors or down-climbs and lack of preparation for nightfall.
Sometimes climbers get stuck on rappel, often due to ropes being caught.
Climbing fatalities result mainly from lead fall, lowering off ropes or rock fall.
How to Avoid Climbing Accidents
Just like betting with Intertops, it pays to check the odds. And likewise, if  you're going to climb, apart from checking your equipment and your own physical condition, have a look through this list of recommendations.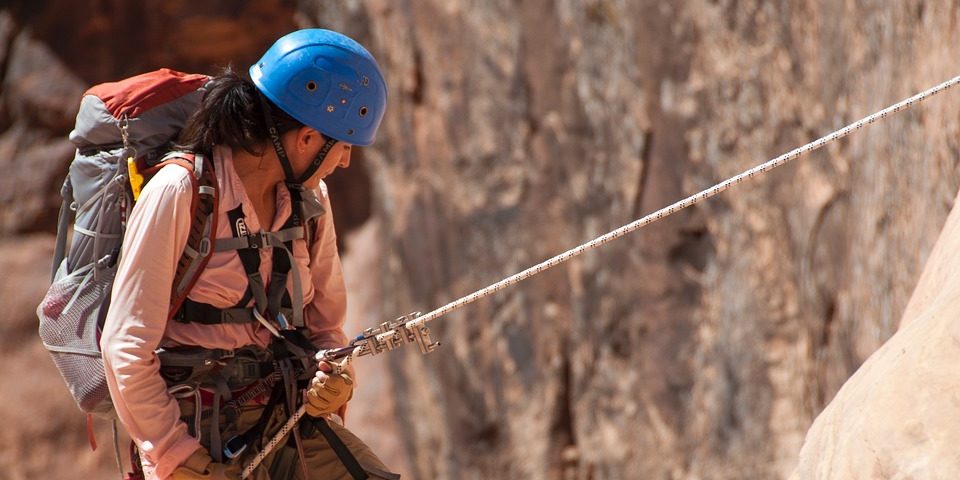 Climbing Accident Prevention
First off, anchors rarely fail (2.5% of total). When they do if often because of inexperience in their setup.
 Over 20% of all accidents were preventable by better belay practices. These include tying a stopper knot at the end of the rope or wearing gloves.
About 4.5% of accidents are by rock fall. It goes without saying that you should always check the rock you're about to climb on for security More especially in the Spring as frost and ice can break up rock structure.
Get to know the rappel route for anchor points before you set out. Also walk-off routes. And for added security, bring a headlamp.
Because the most common injuries suffered by climbers are to the legs and ankles, make sure you always pack a medical kit and learn how to use it. This includes being able to improvise a splint and how to check for spinal injuries. All these points go towards climbing accident prevention.
Now climbing is an Olympic sport you can wager on it with Intertops Sportsbook.