You might want to bet on England to win the World Cup if you are also one of those passionate UK guys who firmly believe that it's coming home.
Online sportsbook news sites in the UK are going crazy and so should you. Everyone in England believes that 2018 is finally the year when it's coming home once again after 1966. Is it actually coming home? Should we expect England to win the World Cup, and even more so, should we place a bet on England to win the World Cup?
First of all, we need to take a look at the World Cup 2018 outright winner odds. Which makes it obvious for us that England winning the World Cup is not something that would be impossible to imagine this year. The odds for England to win the World Cup are 3.50. Do you believe "it's coming home"? If not, we can try to give you a few reasons that might change your mind!
England invented football…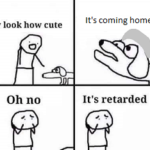 England invented football which means that they deserve a World Cup. Okay, they already got one, which they won in at least questionable circumstances. They were the hosting nation and they won, end of story. Can England win the World Cup again? FIFA might think that they deserve another one.
After all, football is what makes the most corrupted organization of all time this rich, and they owe England something for this. 2018 might be the year when FIFA repays England and they become equal. That would be kind of a bold move to believe that they will do it too obviously, so we might need better reasons why England will win the World Cup and why it's finally coming home.
The have the World Cup 2108 top scorer
Harry Kane is the name and he definitely rules Russia. The Spurs striker has 6 goals by his name with which he is the number one favourite to win the Golden Boot. Sites in the online sportsbook directory have given 1.16 odds for Kane to win the Golden Boot. His biggest rival is Romelu Lukaku, who is 2 goals behind. The odds for Lukaku to be World Cup top scorer are 8.50.
We shouldn't get into details because that might come up with some ugly truths. For example, the fact that we are already in the semi-finals and Kane failed to score a single action goal against any team except for Panama and Tunisia. And his action goal against Panama is quite a funny one: his mate's shot was blocked by his backheels. There was no purpose or skill in that move, just pure accident.
However, he did have the chance to take 3 penalties and he was cruel and showed no mercy in either of those. But yes, he is likely to be World Cup top scorer having scored half of his goals from penalties – which is not something super easy, ask Messi or Ronaldo if you disagree. Will Kane finally score in an important match or will he win the Golden Boot thanks to Panama and Tunisia?