Croatian football enjoyed its greatest success to date by clinching 2nd place
The Croatian national football team made a historic run during the 2018 World Cup, as they defied all expectations by making it all the way to the final where they succumbed to an unfortunate 4-2 defeat at the hands of France – a side that were subsequently crowned world champions for the second time in their history.

World Cup 2022 betting tips and picks:
Online sportsbooks in Croatia
gave the white-and-red-chequerboard shirts super high underdog chances to make it to the final, so they surprised everyone when as they progressed little by little to Luzhniki Stadium, where the final was played.
In efforts to show her support, Grabar-Kitarovic first attended the quarter-final encounter between Russia and Croatia that was played in Sochi – a match that was decided on penalties. And after the Croatians overcome the English in the semi-finals, the 50-year-old president then attended the biggest game of the tournament that was to be watched by billions worldwide, but also virtually everyone in her homeland.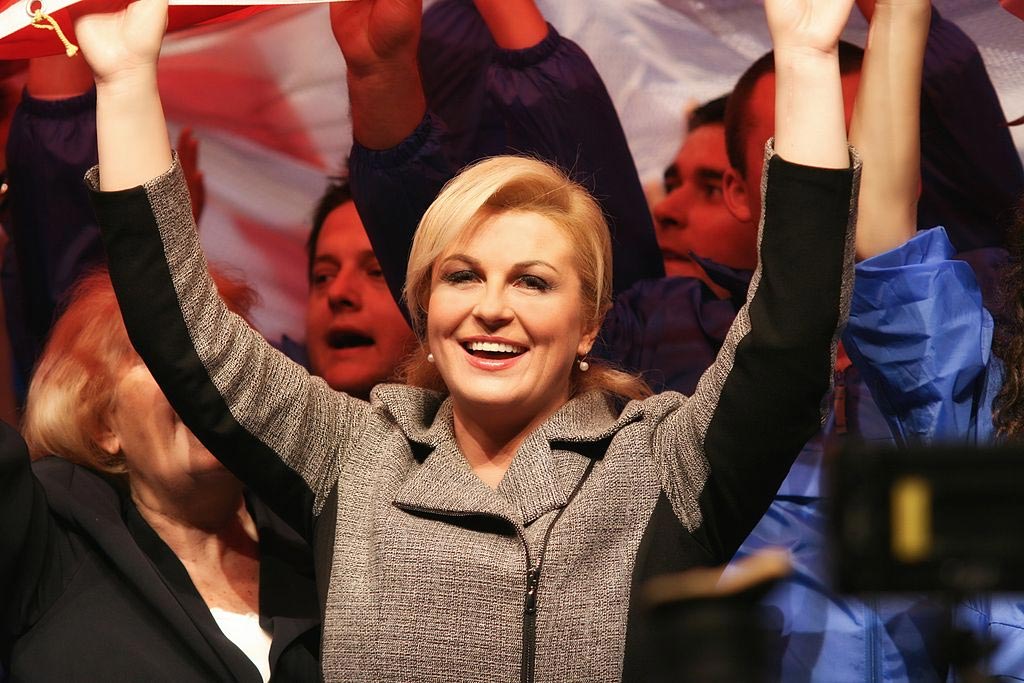 Despite losing the match, Croatia scored 2 goals and immediately after cameras caught Grabar-Kitarovic's celebrating in full swing. Her celebrations were only outshined by French president Emmanuel Macron, whose celebrations have since become a viral meme.
With heavy rain starting to pour after the final whistle, the Croatian president was seen congratulating all the players from both teams. But perhaps she will best be remembered for giving Croatian captain Luka Modric a tight, sympathetic hug in an attempt to console the midfielder for losing the final.
She captured the attention of billions around the globe
It's undeniable that she was there to support her country in the most important football match in their history, but it also gave her an opportunity to shine on a political level.
Croatian journalist and political commentator Boris Dezulovic highlighted that Grabar-Kitarovic used the final as an effective platform for her to sell herself, as it reinforced the notion that she's the "people's president" instead being distant from such occasions like some of her predecessors.
More importantly, the images and videos of her having attended the national team's matches transcend her native Croatia; it rather becomes a global PR campaign as games were watched by billions of people worldwide. According to analytics company Mediatoolkit and online sportsbook news alike, news coverage focused 25% more on her in the final rather than on any other the players in either of the Croatian or the French teams.
"Her presence at the World Cup could definitely be described as an extended pre-election video," said Dezulovic. "She has used this to reinforce her PR strategy of being the people's president. This is something she has been doing in Croatia for a while now. Instead of being limited to the Croatian public, this campaign video of sorts was seen by billions of people all over the world."