Despite being favorite to get the nod to take on Donald Trump in 2020 the Democratic VP nomination odds on Joe Biden are closing up as the party begins to get a grip on themselves. Right now you can get 20/1 at sites like Bovada, one of the best online sportsbook sites in the US, on the aging stalwart being the running mate come the election, a price that is tightening as the internal politics of US electoral math plays out and they try to gain the best pairing possible.
The Democratic VP nomination odds on Joe Biden might still be quite distant, there are others in the mix far shorter priced, however the very fact they've shifted at all speaks volumes to just how much the party is battling between a progressive and conservative path forward. The dangerously changeable and wholly unmapped territory of an electoral battle of with Donald Trump doesn't present an obvious strategy for the Democrats, which is why they've at least 20 candidates so far.
Democratic Pres Nomination

Cory Booker – 40/1

Tulsi Gabbard – 25/1

Andrew Yang – 20/1

Pete Buttigieg – 13/2

Bernie Sanders – 13/2

Kamala Harris – 11/2

Elizabeth Warren – 5/2

Joe Biden – 5/2
Each candidate presents their own take on what the party should do in order to move forward, the debates a showcase of this internal squabble. The younger radicals attack the older conservatives for not doing enough, the older conservatives attack the younger radicals for not having as much experience. It is as self-defeating as it is unedifying. To take advantage of US gambling laws to take up the Democratic VP nomination odds on Joe Biden is to wager the radicals win out.
Biden, Sanders & Warren Challenged By Harris & Buttigieg
This isn't as unlikely as it might seem. Despite having Elizabeth Warren and Bernie Sanders alongside Joe, there's a growing feeling they're weapons primed to fight the old type of election, and that against the new normality of Donald Trump and his team they could fail as badly as Hillary Clinton did in 2016. In response, the bookies have lowered some of the prices on the new faces and indeed the Democratic VP nomination odds on Joe Biden and the other party elders.
John Hickenlooper – 33/1

Michelle Obama – 33/1

Amy Klobuchar – 25/1

Joe Biden – 20/1

Tulsi Gabbard – 16/1

Beto O'Rourke – 16/1

Julian Castro – 16/1

Kamala Harris – 4/1
The all-important electoral college, nearly as important for Democrats as a high turnout, mean they're going to have to spread their appeal as wide as possible, trying to encompass some of the disappointed Trump voters from 2016. Anyone who regularly puts a bet on sports in the US will recognize the Democratic VP nomination odds on Joe Biden closing up as a signal the party is hedging its bets ready to have radical leadership tempered by an elder statesman running mate.
Democratic VP Nomination Odds On Joe Biden: 20/1 At Bovada
Of course should the party not face up to the brave new world there's a chance that the offered Democratic VP nomination odds on Joe Biden will represent one half of a staunchly old school partnership. Bernie Sanders or Elizabeth Warren could easily choose Joe as a running mate, or indeed each other. That said the favorites are still the very effective Kamala Harris at 4/1 who'd be a superb running mate to Bernie or Liz, or even Joe himself. But she's not the only choice.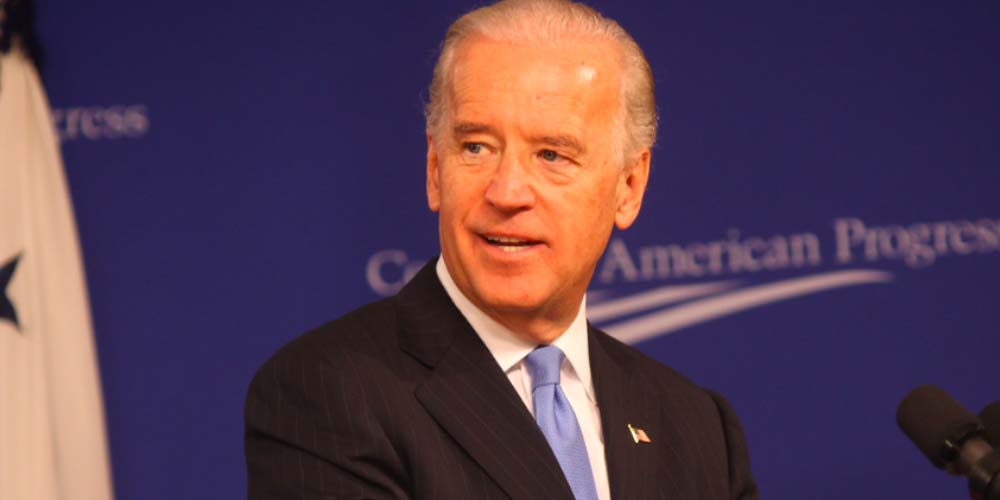 Julian Castro has been punching above his weight and, if you check out Bovada, one of the best online betting sites in the US, you'll find he's getting 16/1, the same price as Beto O'Rourke and Tulsi Gabbard, both of whom would be deemed by most observers to be less radical choices. The math will choose in the end, but if one of the young guns gets the big chair don't be surprised if the 20/1 Democratic VP nomination odds on Joe Biden pay off. Stranger things have happened.