eSports Betting Guide 2019 for Dummies
Updated: December 5, 2019
What are eSports?

Where to bet on eSports?

How to place a real bet?

Plus some more betting tips
If you are totally a beginner and know nothing about eSports, you have to read this article. You need to know at least a few basic concepts before start betting on any eSports. Take a look at our eSports Betting Guide 2019 to get more familiar with these concepts.
You might have some knowledge of betting strategies, but you don't know how eSports work or vice versa. Anyway, you definitely need some help.
Take a look at our beginner's guide on why you should bet on eSports.
Best sites to bet on eSports:
Simply, eSports are video game competitions
Surely you have played some of these video games, or you have heard about them. Teams from all around the world made of pro gamers, compete with each other for great prizes. Major events are usually held in enormous stadiums. Many audiences participate in these events to watch pro gamers compete live.
First of all, you need to take a look at available eSports around. Online sportsbooks in Germany can offer you odds for CS:GO, DOTA2, LOL, Overwatch, FIFA, Battlefield, Starcraft II, and more.
Pick one or two games in which you are most interested. Next, you need to learn the basics about them. The best way to start is by watching some tutorials on YouTube or Twitch. Here are some examples:
eSports betting guide 2019 – Where to begin?
Once you know enough about your favorite eSports, you learnt who works for eSports teams, how an eSports organization works and you even know how to become an eSports manager, you can begin with the betting part. First of all, the best way to become successful in eSports betting is to be patient. Start with some simulations before placing real bets.
Watch competitions online to learn about teams, players, and their gaming style. Next, you must try to come up with your own predictions. Usually, you can predict the final outcome after the first few rounds in each tournament. Note: Try to focus on one or two eSports for better results.
After you are done with simulations, you can start learning about betting odds and how a bet works. Then, you can slowly start placing your own bets, starting with small amounts first.
Best online sportsbooks to bet on eSports
There are tons of betting websites, but not all of them are reliable or specialized in eSports. Bet365 Sportsbook and Betway Sportsbook are very professional in this industry. Bet365 has been around for over 18 years and is #1 source for eSports betting odds.
Pinnacle Sports and Unibet Sportsbook are very reliable and specialized in eSports as well. Online sportsbooks offer different odds for each game. Therefore, it's better to check all of the mentioned bookmakers to get the best odds.
Check out the latest review about Bet365 Sportsbook!
Place a real bet on eSports
First of all, you need to create an account in at least one of the mentioned websites. Next, you have to choose a payment method and depositing money. Then you can start betting.
You can find a list of tournaments and matches in the eSports section of the mentioned websites. Next, click on your favorite match eg: DOTA2: OpenAl Five (1.66) v OG (2.10). You can bet simply by clicking on one of the teams to win and choosing your stake value. This guide can be used for normal sports betting as well, there are no differences.
Tips for betting on eSport
Teams or players who are certainly going to win a game do not worth betting on. Because offered odds for those teams or players are too small and close to 1.00. Therefore, you won't profit much and your wins won't cover your potential losses.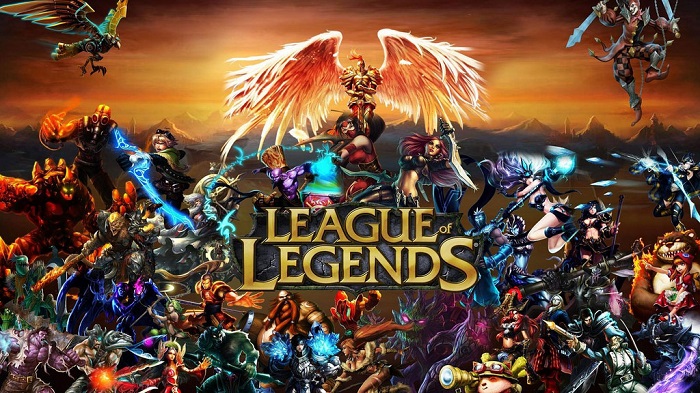 So, you need to place your bets on teams with odds between 1.50 and 2.00. Your predictions might not always be correct, but your wins can surely cover your potential losses.
Bet only up to 5% of your bankroll
Professional bettors always bet 1 to 5% of their bankroll. In case you have 200$, you may need to bet $5 to $10 per contest to lower your risk of ruin.
The best way is to start with a small bankroll and increase your bettings through time as you get more experience. Another benefit is that you won't have much stress when you bet less than 5% of your bankroll.
Research on players or teams you want to bet on
A little homework is essential to know more about teams and their statistics. Especially in the case of eSports, there are so many factors that can affect the final result.
Try to bet in groups
Simply you should gather friends who also want to bet on eSports. Each person in a group must bet on different matches. Any prize is split equally between all members. This way you can minimize your losses.