The 2018 European Athletics Championships is a part of European Championships' first edition, co-hosted with Scotland. According to online sportsbook news site in Germany, Karsten Warholm will be participating in the 2018 European Athletics Championships among 1,500 other athletes.
The Olympic Stadium in Germany is the official venue for the championships from August 7 to 12, 2018. As for the 400m hurdles' winner, the best online betting sites in Germany have already estimated the best odds for you to bet on Karsten Warholm at 7/20. Why is he the ultimate favourite?
A Rising Star from Norway
In 2017, Karsten Warholm is named a rising star by not only one, but two organisations! The Norwegian athlete received both Golden Tracks and IAAF Athletics awards. Many news media have compared his achievements and persona to that of the infamous Usain Bolt.
If we look at his 400m hurdles' performances in particular, it can be confirmed that Warholm has been highly victorious. He won gold at 2 major championships: the World and European U23 Championships both in 2017. The most convincing aspect for betting on Karsten Warholm is the fact that he holds the fastest 400m hurdles' record in Europe at 47.81 seconds.
Warholm is Not the Best in the World Yet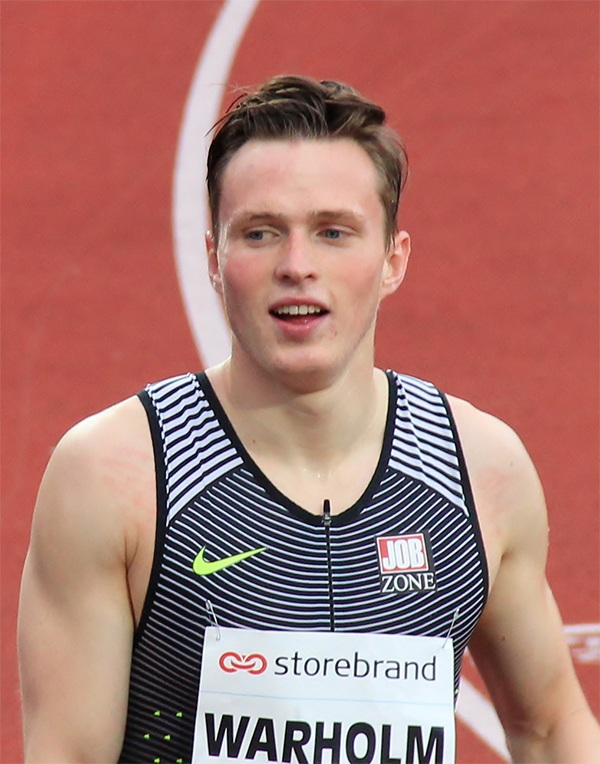 At the most recent Diamond League, Warholm lost to Qatari Athlete Abderrahman Samba. Although Samba would not be participating in the 2018 European Athletics Championships, athletes from 50 member states of the European Athletics Association would. That represents an intense competition.
According to online gambling directory in Germany, the odds for any other male athlete apart from Warholm to win are at 39/20. In this case, we can see that Karsten Warholm betting odds are still lower than any of his opponents' from Europe.
Bet on Karsten Warholm at the 2018 European Athletics Championship
The final judgment still remains the same. Karsten Warholm (7/20) is the bookies' favourite to win 400m hurdles at the 2018 European Athletics Championship. At Bwin Sportsbook, you can either bet on Karsten Warholm or any other male athlete in field (39/20)!