As they say….fake it until you make it! And so it was with the fake casino VIP room hoax. A clever scam that convinced high rolling punters that they were taking part in legitimate casino games in casino VIP rooms, when in fact they were playing (and simultaneously being played), in spruced up hotel rooms at the Cotai Luxury Hotel in Macau.
Introduction: Fake Casino
The idea was as simple as it was ingenious. A criminal syndicate was able to convincingly dupe hundreds of high rolling gamblers from mainland China into believing that they were special guest of the casino. Not a great online casino like King Billy Casino.  They were invited to play in especially decorated VIP rooms. These were actually presidential and corporate suites of the hotel which had been painstakingly transformed into believable VIP rooms. The punters were completely fooled and thought that the special treatment was a gift from the hotel itself. A big enough ego can convince itself of anything.
Gambler's gotta Gamble
When the party pooping police finally showed up to spoil the fun, they found around $12.5 million in poker chips, along with some low grade drugs. Nothing fake about that….unless they were using fake money as well. There were lots of gaming tables and gambling related equipment as well. Apparently this fake casino had been in operation for over two years. And during that time, a huge number of gamblers had passed through it's doors and been treated as VIP guests. They might of been better served by sticking with online casino sites in Macau.
Fake Casino: A Serious Effort
It should be pointed out that the sheer logistics of organizing such a monumental scam must of been of a very high caliber. Not only was the rooms decoration changed to mimic a casino, but also all the furniture and gambling equipment was installed professionally. The syndicate also used many people who posed as casino employees. From the bell hops to the dealers and waitresses and even floor managers, everyone was well briefed and obviously did an impeccable and Oscar worthy job. To be able to run such an organisation and for so long is a skill worthy of the highest praise.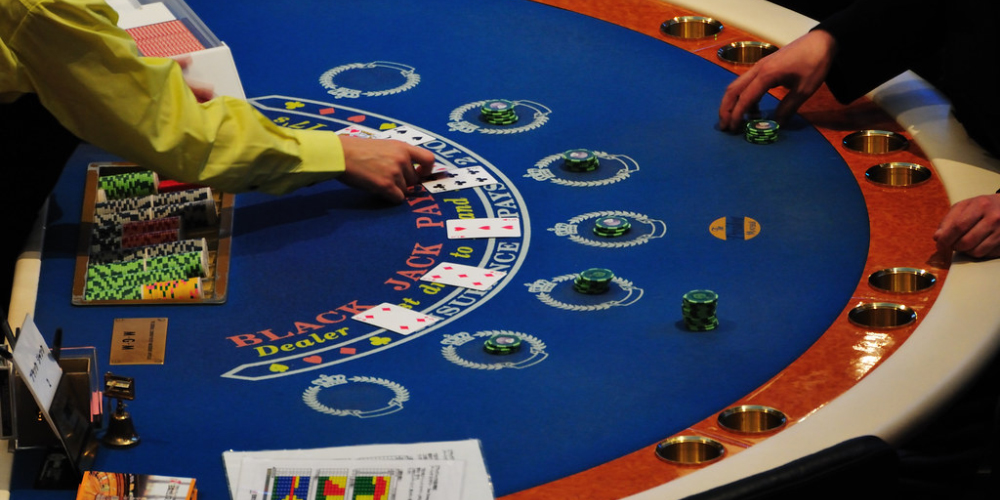 OMG Fake Shuffling
Of course, some media outlets have to insert a downer into this wonderful story. To that end, as reported by online casino news in Macau, there are as yet unsubstantiated reports that drinks were spiked with drugs. Also that fake shuffling occurred (well duh!) to ensure that the VIP customers didn't stand a chance at the tables. Unfortunately the story didn't end well for any of those involved, either as perpetrators or as victims.
Non Fake Prison
A total of sixteen individuals were arrested and will be sentenced by the Macau's supreme court. The expected sentences will be between 18 months to 3 years. Running such an operation and not expecting someone to talk, even if only a customer, was too much to expect. Of course, it was only a matter of time before the scam was exposed, probably due in part to the size of the money being moved. When word eventually got out, then the gig was up. You have to wonder at the type of clients who where visiting and how easily they all fell for this brilliant scam. And also why it took the police so long to catch on. Though the answer to this last question should be pretty obvious.