Now perhaps one of the most famous horse races in the world the Epsom Derby this weekend will attract a massive TV audience, huge throngs to Epsom Downs Racecourse and plenty of casual punters to bookies like Bet365, one of the best online sportsbook sites in the UK at present. So with a strong field and those 2019 Epsom Derby odds on Broome closing up to just 9/2 behind the favorite Sir Dragonetlet's check out the runners in this now legendary race.
It is of a different era. Having invented the Oaks at a party the year before the 12th Early of Derby and Sir Charles Bunbury then celebrated its inaugural running in 1779 by getting plastered and inventing another new race. The Epsom Derby has been run every year since 1780 and is such a part of English culture it wasn't even cancelled for either World War. That's why the 2019 Epsom Derby odds on Broome are attracting so much attention. Everyone bets on the Derby.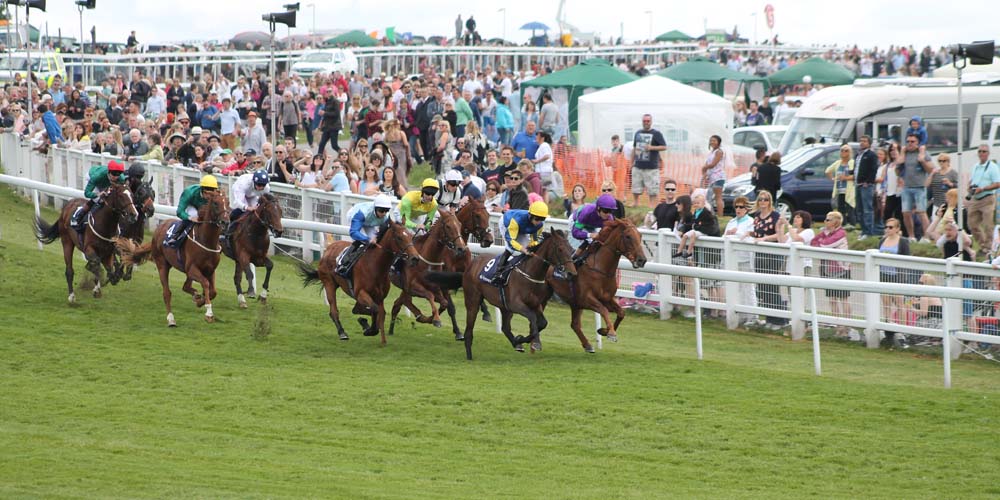 Along with the Grand National and the name of a new Royal Baby the Derby is one of the great British flutters that garners attention from hoards of people who'd not normally wager on anything at all. Indeed, the very rapidly shortening 2019 Epsom Derby odds on Broome underline just how dramatically things can change when the great unwashed mass of the British public get involved (just have a look at Brexit) and place their annual speculative bet on sports in the UK.
Epsom Derby One Of The Great British Flutters
Whether those 2019 Epsom Derby odds on Broome really do mean it can sweep 5/2 favorite Sir Dragonet outof the way it questionable, however what isn't are the chances of Hiroshima which, at 250/1, make it the rank outsider this Saturday. Humanitarian and Sovereign get 100/1 which is shorter but probably cold comfort, and Line of Duty lines up alongside Norway at 50/1 with frankly very little more chance. Even Cape Of Good Hope on 40/1 is a chancers wager at best.
The Epsom Derby

Date: June 1st2019
Track: Epsom Downs Racecourse
Location: Epsom, UK
Distance: 1m 4F 6yds (2,420m)
Type: Flat
Qualification: 3 year olds+
Weights: 9st 0lb
Allowances: 3lb For Fillies
Surface: Turf
Purse: £1,500,000
Of course if you're going to take advantage of UK gambling laws to have a little flutter and don't wish to take up the 2019 Epsom Derby odds on Broome (you crazy kid you), there's Surfman and Circus Maximus both at 20/1. They're both perfect each-way fodder, although that price does put them well behind the 12/1 shot Madhmoon itself currently in the shadow of Japan which lounges at around 10/1 and Bangkok which gets a slightly better 8/1 on sites like Bet365.
2019 Epsom Derby Odds On Broome Just 9/2 At Bet365
 Anthony Van Dyck, named after the Flemish baroque artist if you must know, gets a very fair 13/2 at Bet365 although that has slipped a bit in the last couple of days whilst Telecaster has moved up to just 5/1 and sits comfortably behind those 9/2 2019 Epsom Derby odds on Broome.Telecaster, it should be pointed out, hasn't failed to place yet, and won two of its three outings over a mile two-and-a-half furlongs, so it could so well here and be worth an on-the-nose punt.
2019 Epsom Derby Odds at bet365

Hiroshima – 250/1
Humanitarian – 100/1
Sovereign – 100/1
Line Of Duty – 50/1
Norway – 50/1
Cape Of Good Hope – 40/1
Surfman – 20/1
Circus Maximus – 20/1
Madhmoon – 12/1
Japan – 10/1
Bangkok – 8/1
Anthony Van Dyck – 13/2
Telecaster – 5/1
Broome – 9/2
Sir Dragonet – 5/2
Naturally, a wager on Telecaster would mean eschewing those 2019 Epsom Derby odds on Broome. This is a tad risky since Broome has won twice this year already, but perhaps not as cavalier as dismissing the price Bet365, one of the best online betting sites in the UK, is currently offering on Sir Dragonet. Yet to be beaten over any distance, it is the firm favorite at 5/2 and that's getting tighter with each passing hour as the Epsom Derby looms this Saturday.