Gambling in Ireland
Updated: January 31, 2020
Casinos are technically illegal, but....

Private gambling clubs are a thing

Horse racing is the biggest gambling pull
Let's have a look at gambling in Ireland. Over the past couple of decades, the Emerald Isle has become a popular tourist destination. With it's lush green countryside, historic castles, generous people and a rich culture, it's no surprise that more and more people are upping roots and moving to make a life there. Thanks to Brexit, there has been a huge increase in the number of Irish passport applications.
Introduction: Gambling In Ireland
But if you're after some betting action, then Ireland has a lot to offer. Traditionally, it's the home of both horse and greyhound racing. There are plenty of other local sportsbooks as well as the National lotteries. Finally there are a plethora of private gaming clubs and, the ever present, online casinos like Bet365 Casino.
Major Gambling Laws
In 1926, shortly after Irish Independence, their Betting Act was passed. This was followed in 1929 by the The Totalisator Act, and several revisions in the 1930's. But the real stinger came with the Gaming and Lotteries Act which came into force in 1956. Working along side the original Betting Act, these laws regulated gambling across the whole of the country. But more importantly, they made all casinos illegal. This law still stands today. In the 1970's and in 1991 in particular, the Financial Act was passed in order to regulate the slot machine industry. Finally, as a means to help fund public social services, the National Lottery was established in 1980.
Gambling in Ireland: Casinos
As online gambling news in Ireland points out, all casinos are illegal across Ireland. So there are no land based casinos in the way we think of them in, say, Las Vegas. But not all is what is seems. Due to a loophole in the law, private members clubs are allowed to provide both betting machines and tables to members. Thanks to this, there are now around twelve "private gambling clubs" dotted around the country.
Casinos By Another Name
OK…to be frank, we could simply call them what they are: casinos. Here you'll find the usual fare of roulette and blackjack tables, poker rooms and slot machines. The only difference between these and what you might find in another country is the small formality of becoming a club member before you can gamble. The funny thing is that membership is free! So it's just a blatant rouse to stay legal. Seven of these "casinos" are to be found in Dublin. Others are in towns such as Cork, Limerick and Dundalk. Being a "private" members club, the opening hours are up to the individual establishments themselves. Same with the dress code. But, as with all gambling premises, entry is for those aged 18 or older.
Sports Betting
Probably the largest contributor to the Irish gambling industry is horse racing. Placing bets used to be restricted to local licensed bookies. But now the market has opened up and you can bet using offshore sportsbooks. As long as they possess an Irish license then all is good for servicing Irish customers. The local betting market has it's own brand, BoyleSports, though many high streets are dominated by the big foreign players like Coral, Betfair, Ladbrokes and Paddy Power. Though horse racing is by far the most popular event to bet on, it's followed by Football, Gaelic Football and Golf.
Gambling in Ireland: Lotteries
As of 2020, there are three types of Lottery you can play in Ireland. These are the Daily Million, Lotto and EuroMillions. They are all hosted by the National Lottery since 1987. There are also TV Bingo games, Scratch Cards and Raffles. Though the National Lottery started out as a government owned agency, financial constraints saw it pass into private hands in 2013.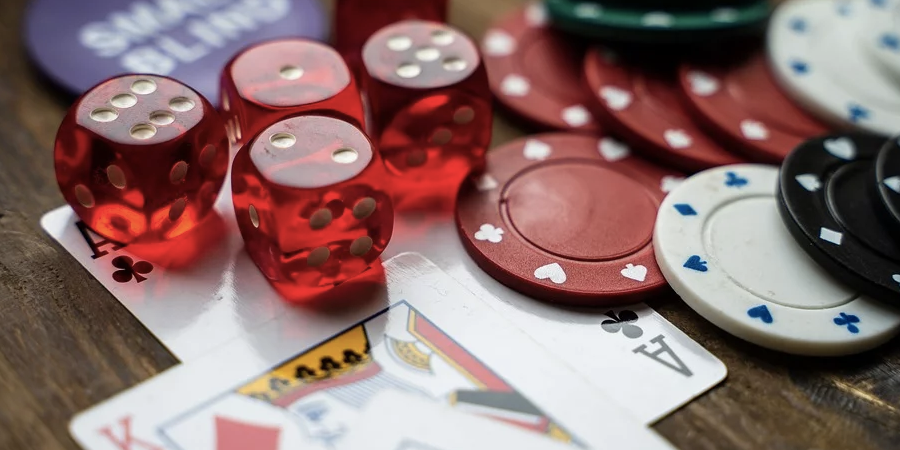 Online Gambling Sites
Though land based casinos are technically banned, you can still play games such as blackjack, poker, roulette and baccarat online. Because there are both offshore and local players in the marketplace, you'll find tons of sites, like Bet365 Casino, offering casino games. Many of these companies are from across the Irish Sea and others from gambling business hubs like Malta and Gibraltar. Here's a list of online gambling sites in Ireland.
Future of Gambling in Ireland
Due the the ever increasing rate of change within the gambling industry, the Irish Government has been attempting to bring laws up to date. Finally in 2019, a new version of the Gaming and Lotteries Act was passed. These much needed reforms included:
Creation of a uniform age limit of 18 for all gambling services
Introduction of a central regulatory authority, like the UK Gambling Commission
Upgrading the licensing system for online gambling and sportsbooks
Legalizing land-based casinos
Conclusion: Gambling In Ireland
There are also indications that new legislation will be bringing more positive changes across the gambling industry in 2020. But for now, there's still plenty of opportunities to have a flutter along with your Guinness.
GAMBLING News -
December 2022