Gambling could be described as entertainment that could reward you for taking good guesses. Being at a good place in a good time. While many forms of gambling require serious practice and skills, such as card games. There are elements one just simply couldn't learn how to win. Both of these can be found in today's industry of video game entertainment. Video games began to feature gambling, and it is no wonder why online gambling sites in the US began to feature video games as well. Check out our other articles about the best video games to bet on. This article will teach you how to recognize gambling in online video games.
Loot Boxes – Gambling in Online Video Games
We often meet this topic, when discussing gambling in online video games on different platforms of the internet. Loot boxes are a phenomenon that first introduced itself back in 2004. In the famous online game MapleStory. They were selling Gachapon Tickets for 100 yen, which the players could exchange for in-game objects later. There is no video game nowadays which does not feature loot boxes. It is simple. You buy a box for a smaller fee, which has the chance to give you in-game items that could cost ten times the box's price. It is nothing like a scam, and there are several communities built around the streaming and sharing of loot box earnings. Some people made a fortune when they opened the most expensive CS: GO skins. As skins such as the $26,000 Dragon Lore AWP, or the $8000-$150.000 M4A4 StatTrak™ can drop too, according to Esports.com.
RNG – The Power of Randomness
If you are new to the world of technology and the internet, then you will run into the word "RNG" a lot of times. RNG is short for Random Number Generator. It is important to understand that true randomness is harder to replicate than one might think. Programming a line of code to select a number between 1 and 100, is not random.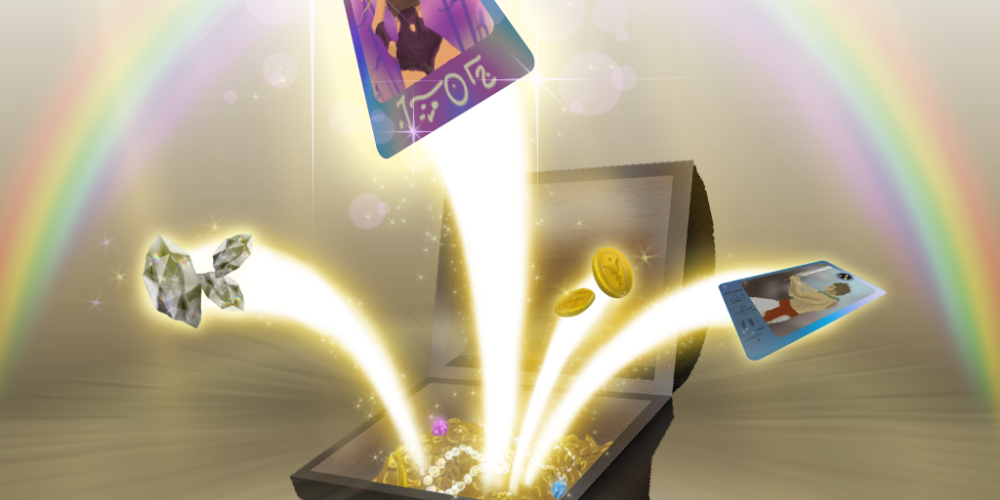 According to HowToGeek. Every algorithm dealing with random numbers has to use another aspect of the program to start from. This way randomness can be manipulated. Examples of RNG in video games and gambling could be the result of roulette. Or critical damage in video games. The rewards from Loot Boxes are working on an RNG base as well. Gaming communities are often vocal about disliking the implementation of RNG in video game mechanics, as it can destroy the requirement of skill.
Featuring Gambling in Online Video Games
There are many times when online video games feature gambling. The most common form is the daily log-in spins, giving rewards for logging into the game every day. You can also receive special stores, in which you can get huge discounts for things appearing on mostly ring-basis, slightly customized to your playstyle. There are also games, which allow you to do actual gambling within these games. For example, Final Fantasy is featuring gambling games. And when gambling is not featured in video games, the community makes sure to do so. In the famous MMORPG, World of Warcraft, the community invented something called "Deathrolling." They are both putting in a certain amount of gold. They roll a starting number, and then they roll the result of the other player. They do this until someone rolls 1. That player loses, and the other wins the stake of the other player.
Gambling as a base for many online games
With how much players are enjoying gambling. Many video game companies realized that the easiest way to provide entertainment is by basing the playstyle of these video games on gambling. The best games to mention in this list are the classic dueling card games. Games such as Magic The Gathering: Arena, Hearthstone, Legends of Runeterra, and many other card games are the core of gambling in online video games.
There are also MOBA games, such as League of Legends and DOTA2, which contain several elements such as critical strikes and random selections. MMORPG-s such as World of Warcraft and Final Fantasy is filled with these RNG elements, from critical strikes, to loot. The most rng-free games are usually shooter games, such as Counter-Strike: Global Offensive.
Online gambling featuring games
And of course, online gambling can also feature video games. And as technology advances, it would not be surprising to see implemented gambling panels in video games. Or implemented video game features in gambling sites. We are debating the possibilities of esports mixing with betting in our other articles. From speedrunning to professional esports. You can visit many sportsbooks that are introducing gambling based on player performance in games such as Crash Bandicoot. There are also possibilities that in the future, soon we will be able to exchange casino games with arcade games, such as packman. You can also play games on online casino sites, such as Free Spin Casino. You can also use the code 'WELCOMESPIN' to receive a 250% bonus. We wish you good luck, and may the RNG Gods be with you.