Guide to Blacklisted Casinos
Posted: February 14, 2020
Updated: February 14, 2020
Not all online casinos are the same

Always read the small print or terms of service before playing

Don't be afraid to report sites
As with so many things in the life, you're gonna find the good and the bad. Well, sorry to say that gambling companies are no different. There are any number of rouge websites, along with poor customer service, rubbish player treatment and with a habit of with holding your winnings. Here's a short guide to blacklisted casinos to help you weed out the wheat from the chaff.
Introduction: Guide to Blacklisted Casinos
In short, we're talking about blacklisted casinos. According to online casino news in the US, these are web sites you should never play at, unless that is, you want a horrible time and a sure fire way of losing all your hard earned cash. of course not every casino is going to be in the top tier of casinos. There are so many great casinos where you can have a great time as they are perfectly legitimate. Check out this list of legit online casinos in the US.
The Reasons Behind Blacklisting
There are, unfortunately, any number of casinos that constantly receive complaints. And yet nothing is done. They simply pretend that all is good and ignore any problems. There can be any number of reasons why we think a casino should be blacklisted. Here are our top reasons.
Lack of Payment
Playing at the casino is not just about having fun. Just have a look at Free Spin Casino. Yes, having a good time is an important constituent, but you're also there to win money. it's natural that when you win, you want your winnings straight away. now many casinos do pay out instantly. Others take up to 30 days to pay out. To that end, be sure to read the small print before you start to gamble. As long as everything is clear for you before you embark on playing, ten all is fair and good. But some casinos never come through with the cash. Lots of promises. They just leave you hanging. No check arrives. Sometimes they lie about when they sent out the funds. Another trick is to tell you that you don't "qualify" for the winnings because you violated certain bonus conditions or failed to meet the deposit requirements. Sites like these certainly don't make the cut and therefore go in our guide to blacklisted casinos.
Lack of Randomness
When you're playing at the casino, it's normal to sometimes hit a losing streak. Just as it's equally possible to hit a winning streak. But some casinos do not use proper Random Number Generators (RNG). These devices are there to ensure that the house cannot have a complete edge over the game. The spins of the roulette wheel, the rolls of the dice and the card deals are all controlled to ensure that you have a fair chance. Sometimes these RNG's are rigged. And, as you can guess, not in your favor.
Guide to Blacklisted Casinos: False Advertising
This is extremely irritating. Some casinos advertise free money or a welcome bonus. And then you have to jump through all sorts of hoops, like a circus animal, in order to claim your prize. And now where will you find this written in the terms and conditions. It's not playing straight. Those sites go on the blacklist.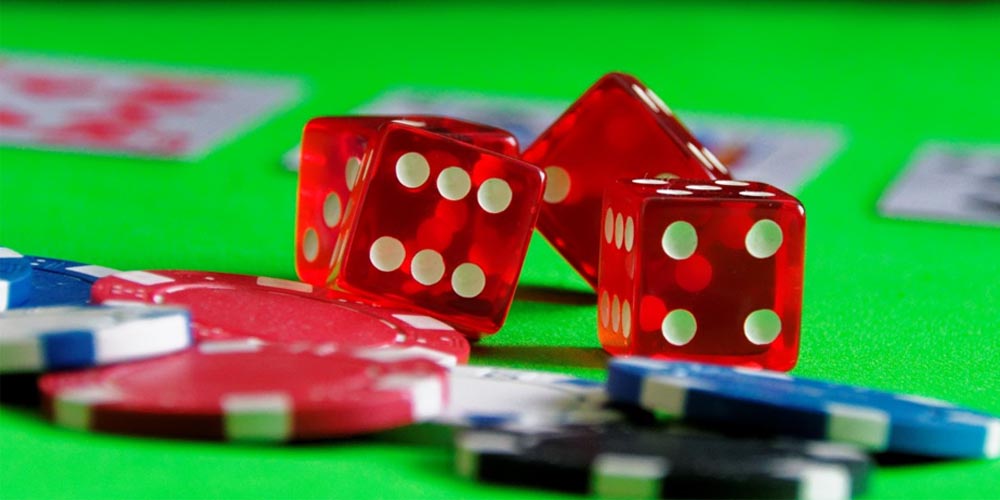 Spamming Players
There's marketing and then there's marketing. We think that all advertising and marketing should be fair. That does not include spamming players. They're gonna end up in a guide to blacklisted casinos as it's irritating and unnecessary.
Other Questionable Practices
You should add to a blacklist, any casino that has poor customer service. Also if the software is unresponsive or unstable. Keep in mind that you expect to be treated ethically. Have a look at the encryption they're using. After all you want all your banking details to be safe.
Guide To Blacklisted Casinos: Casino Bonus Fraud
As you're probably aware, many casinos will offer a "Welcome Bonus." This is a normal practice, across the industry as an incentive to start playing. casinos such as Free Spin Casino offer this. So far so good. But some casinos have a habit of changing the bonus amount after you've signed up. Essentially it's a form of fraud. Sometimes the casino doesn't pay anything at all! It's getting rarer as gambling sites realize that their reputation is everything. But some still try it on. Still, the cool thing about the Internet is that everyone can leave some form of review. It's the same with restaurants, shops and casinos. If you have a bad experience, then leave a note on social media. You'll be helping out other gamblers in the long run.