History of Gambling in Canada
What laws regulate gambling in Canada

The big gambling industry of the country
Throughout the years, the history of gambling in Canada has changed a lot. From an activity allowed only within some control, it became an acceptable leisure-time activity. When it comes to gambling it's all about choice in Canada. You can play online at online gambling sites in Canada. Moreover, you can play both in government-run or in private casinos. Also, you can go to a racetrack. 
Modern Canada was born in 1867. However, long before that native people had many interesting forms of gambling. They used gaming sticks for centuries before the Europeans came and brought new games with them. For the past century or so the most popular gambling games in Canada have been poker, stook and blackjack, and some dice games.
The Laws
Canadian gambling laws are a bit complicated. Up to date, several forms of land-based gambling activities have been legalized by the Government. The same applies to some forms of Internet gambling.
Still, some laws related to casino and gaming services provided by foreign companies are still unclear.
The situation looks even more complex when it comes to online gambling. Well, this is because local companies don't have licenses to operate internet casinos. It is illegal to operate an online casino from the country. 
In spite of this, most foreign gaming servers are located on the Kahnawake, which is on the territory of Canada. Also, some foreign companies licensed by Malta Gambling Authority and UK Gambling Commission have online casinos in the country.
Notably, from a player's point of view, it is not illegal to play at online casinos, such as Unique casino.
Overall, illegal gambling in Canada in most cases is a "victimless crime". Unlike other crimes, modern illegal gambling is tolerated in the country. Well, it has no effect on the legal gambling market. 
Gambling laws used to be more strict in the past
However, it wasn't always that way. The history of gambling in Canada is complex. As in many other countries, it was the first legal. But in 1892, the Canadian Criminal Code banned every form of gambling in the country. However, that didn't last long. With time, the law became softer. After the 1900s, bingo and raffles became legal. Moreover, a decade later, horse races became legal, too.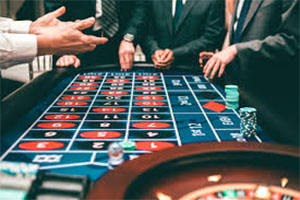 Gambling laws stayed mostly the same until 1970 when changes in the Criminal Code gave the provinces the right to license gambling.
The great breakthrough, though, came in 1985 when gaming machines were made legal. Several years later, casinos started to appear in Canada. Also, gambling became more and more popular among local players.
History of Gambling in Canada: The Industry
Gambling is a big industry in Canada. Each year Canadians spend billions of dollars on gambling. Today, there are thousands of online casino sites in Canada. Hundreds of poker rooms and many different online casinos. 
Moreover, online casinos that aren't based in Canada take lots of money. But it doesn't mean that the government casinos lose this way. Not necessarily.
The 1970 changes created a huge gambling industry in Canada. 
In fact, generating more than $15 billion, it is the largest part of Canada's entertainment industry. Moreover, it gives more than 135,000 full-time jobs. Also, each year it gives $9 billion to fund community programs and services.
GAMBLING News -
December 2022