How darts went global? Now there's a question. Well, go into any British pub, and apart from the beer bellies and training shoes, the smell of warm beer and unwashed students, tucked away in some corner there's always the darts board. Ask the barman for a couple of sets of the pointy things and you're ready to roll.
Introduction: How Darts went Global
Now darts has an international reach. It's played in huge-capacity arenas with thousands of cheering fans. Some players have become millionaires and household names (not in my house!). But how on earth did a pub game reach these giddy heights?
What's on the Telly?
In a word: "Television". On the face of it, darts as a competitive game, is tailor made for the TV. The nature of the game, with it's fast pace and suspense, draws massive crowds and fans. So much so that, as Sky Sports managing director Barney Francis pointed out, the Pay TV network has just signed a seven-year deal after last year's championships. Yep, people even pay to watch it! (Then again, people pay to watch cricket). For example, in 2018, over 1.4 million people tuned in to watch the PDC World Championships in the UK. As online gambling news points out, he final saw an audience of 2.7 million just from Germany alone.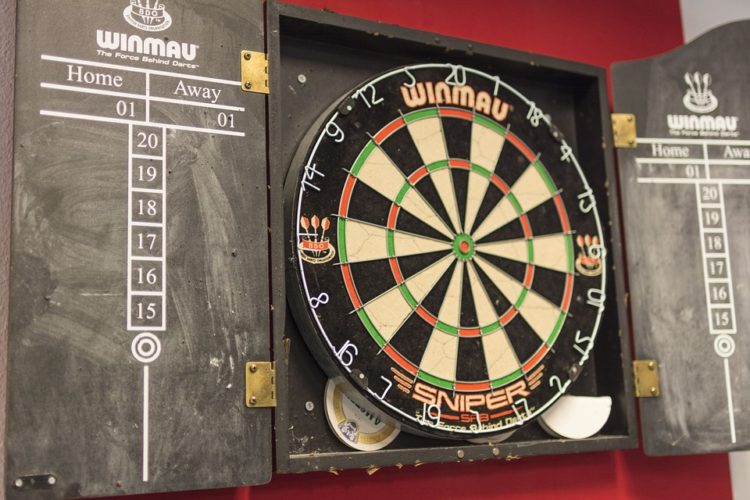 Oh Joy. Yet More TV Darts!
Not surprisingly, with viewing numbers like these, the free TV channels, like ITV and the BBC are keen to get in on the action (I guess that's the single arm throwing action!). So now, lucky you, there are any number of tournaments which will be taking up TV screen time over the next three years. That's a lot of betting action with Bet365. Another factor in the "sports" growing popularity is the reflected growth in prize money.
How Darts went Global: Not Small Change
This is probably the one single factor that has changed darts beyond recognition over the past few years. Years ago it was played to decide the buyer of the next pint of beer. Today, international players tour with an entourage which includes doctors, management and a physio. According to online gambling news in the UK, the 2019 World Championship winner will take home a record 500,000 pounds from a prize pool of 2.5 million pounds. That's up 40% cent from the previous year. The top player, Van Gerwen has made around 1.7 million pounds over the last two years. Of course it's not in the same league as football or basket ball players, but it's still very impressive.
Enter Women Players
The young and very talented Fallon Sherrock must take a huge responsibility for helping to put woman's darts on the global map. Being the first woman to ever win a World Championship match when she beat Ted Evetts, and then going on to win the next two consecutive matches set a new high. She hopes that her success will inspire more women to come forwards and play at a competitive level. Only five woman have competed at World level and these include Fallon along with Gayl King, Anastasia Dobromyslova, Lisa Ashton and Mikuru Suzuki. Next year (2020) she'll play in the US Darts Masters in New York.
Belly Dancing
Rather like the spectacle that boxing has become, darts players enter the event to a huge fanfare of pumping techno, flashing lights and dry ice. In the UK, one of the largest venues is "Ally Pally" or Alexandra Palace in London. Here the fans are encouraged to wear fancy dress and everyone appears to be well on their way to being drunk. With it's easy to digest formatting, TV darts continues on it's upwards trajectory. Like a bad Bond villain, complete global domination is next.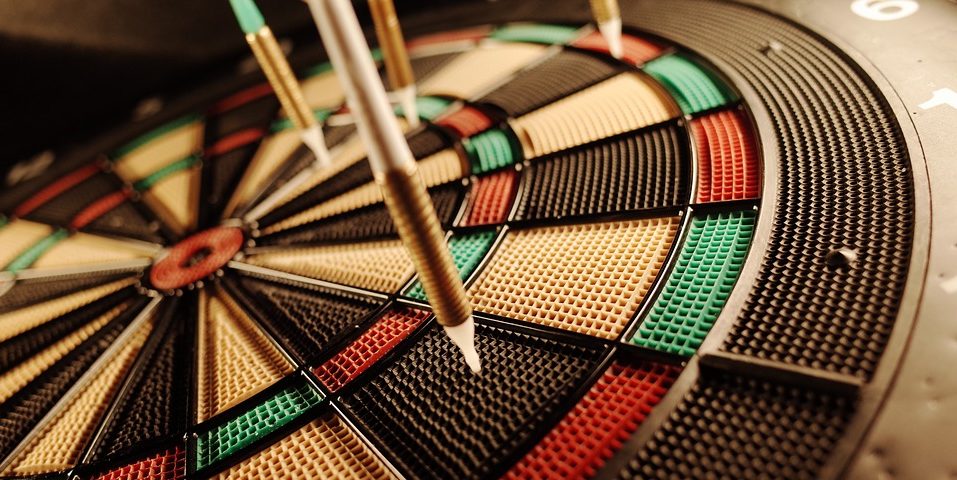 180 = 180 Shots of Vodka
An interesting factor about darts is the closeness of the fans to the players. There appears to be no holding back as the former shout, gesticulate and scream, either for or against each competitor. Calling back to the games roots in the local boozer, everyone is downing copious amounts of alcoholic beverages, often including the players themselves! It all seems so unstoppable as the sport goes from strength to strength. Which is no doubt good for the gamblers out there. Bet365 is our favorite sports book. In fact the World Series of Darts is staging new tournaments in Dubai, Australia, China and the US. As Van Gerwen recently said, "It used to be a pub sport, but the last time we played in a pub … I can't even remember." Probably because he was drunk!