Hungarian Grand Prix Odds Still Favor Max Verstappen
Lap One Silverstone GP Clash Could Sour Competition

Bet365 Have All The Best Hungarian Grand Prix Odds

Hamilton Is Now Only Eight Points Behind Verstappen 
Everyone knew this would happen. It was inevitable. They were never going to remain cordial as the contest drew on. Eventually they'd come together, someone would come off worse, and the detent would end. At Silverstone that's precisely what happened. Max span off, Lewis won. Red Bull aren't happy, Mercedes are unrepentant. So who is to say they won't do it all again next race? Thus the Hungarian Grand Prix odds at online betting sites in Hungary like Bet365 may matter.

"Lewis is a seven-times world champion and that was an amateur's mistake." Christian Horner was upset after the lap 1 crash saw Max Verstappen spin out and get taken to hospital. "I hope Lewis is very happy with himself." Hamilton was. He might not have meant to tip Max off the circuit but you can bet on Lewis Hamilton loving another home GP win. Of course Max is furious, and so those Hungarian Grand Prix odds are tricky. Max might look for revenge.
"I don't think I am in a position where I have to apologize for anything." Protested Hamilton, making the rather obvious point. "We are out there racing." However Max isn't likely to forgive what was, very probably, just a racing incident. He used numerous terms to describe Hamilton's efforts to overtake on the inside at Copse. So if you do take advantage of Hungarian gambling laws to grab some of the Hungarian Grand Prix odds on offer, beware. They may not make it.  
"Disrespectful & Unsportsmanlike Behavior."
Sure, Max gets the shortest Hungarian Grand Prix odds but that won't matter if he crashes out. Likewise, the short odds on Lewis Hamilton won't count if he bites the barriers.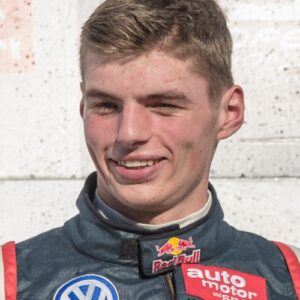 You have to factor in that they might both exit early at the Hungaroring. So, whilst Hamilton gets 6/4 to win, and a bet on the Hungarian Grand Prix for Max garners just 5/6, they both might fail to finish the first lap. Which means you may just find it pays to put a wager on one of the other drivers.
Hungarian Grand Prix Odds

Anyone else – 100/1+

Daniel Ricciardo – 66/1

Carlos Sainz – 40/1

Lando Norris – 33/1

Charles Leclerc – 16/1

Sergio Perez – 14/1

Valtteri Bottas – 14/1

Lewis Hamilton – 6/4

Max Verstappen – 5/6
Sure, you could bet on the Hungarian Grand Prix going smoothly. They may back off after this crash and treat each other with some caution. Of course, anyone who regularly puts a bet on sports in Hungary will know how likely that is. So you should check out Valtteri Bottas or Sergio Perez. They get lengthy 14/1 Hungarian Grand Prix odds, but if Max and Lewis go at it again, who knows. You may even want to bet on Ferrari after Charles Leclerc did so well at Silverstone.  
Find Your Hungarian Grand Prix Odds At Bet365
Obviously, you can bet on Mercedes telling Lewis to cool it. Just like you can bet on Red Bull mixing tranquilizers in with Max's porridge. No one is going to bet on Max Verstappen forgetting this quickly, he's got a temper. Meanwhile you can bet on Lewis Hamilton to continue to both push his luck on and off the track. All whilst remaining the embodiment of mean-spirited passive aggression. Clever stuff. Still, it does mean a bet on Lando Norris is more attractive.
Constructors Championship Odds 

Mercedes – 6/4

Red Bull – 1/2
Yes, okay, so it's a bit of a long shot. Fine. But Lando Norris at 33/1 is better than plumping for the favorites and watching them nose into the tires at a hundred and twenty. When you bet on F1 now you have to understand it's not about who is fastest, but who finishes. They may have touted their cordial respect a few weeks ago but that's over. So when you check out the Hungarian Grand Prix odds at online betting sites in Hungary like Bet365, just remember; it's not over yet.
We take a look at how the civility has drained from the F1 battle and what that means for the Hungarian Grand Prix odds available.