So, what's a jockstrap? Well, if you don't want to be rolling around on the floor after a low blow in the boxing ring or after receiving a kick in the nuts on the football pitch, then I highly recommend wearing a jockstrap. Jockstraps, also known as "athletic supports", have a design to help secure your most important and delicate package, close to your body.
Introduction:  The Jockstrap. A Jewel Box for the Family Jewels
A certain forward thinking Mr C.F.Bennett of the Chicago sporting goods company, Sharp & Smith, invented the jockstrap in 1874. This was to provide support and comfort to the  bicycle jockeys – messengers and deliverymen – who were painfully riding the cobblestone streets of Boston whilst gritting their teeth. The name comes from "bicycle jockey". In fact they were called "jockey straps" until the late 1950's when the name evolved into "jockstrap".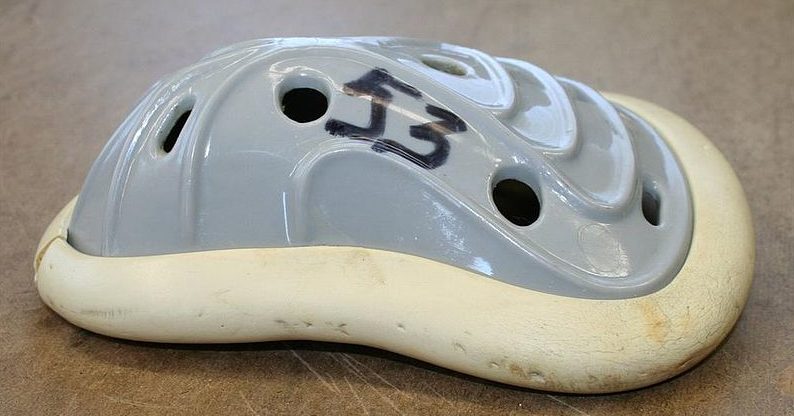 Let's Twist Again!
According to online sports book news in the US, protection from blunt trauma injury is the main reason for wearing a jockstrap. These days many models of jockstrap allow the placing of a small plastic cup to protect your priceless nuts from impact injuries. Another serious injury is testicular torsion, which is when the testicles twist inside the scrotum. Wait, what! Just reading this makes my eyes water and has me squirming in my seat! This can result in the blood supply being cut off and can cause the death of the testis. Sad face emoji. In other words, no grand kids for your parents to dote on. It's a serious medical emergency (like, no shit Sherlock!) . Worse of all, it can occur at any time. A jockstrap or other cup support can help avoid this issue.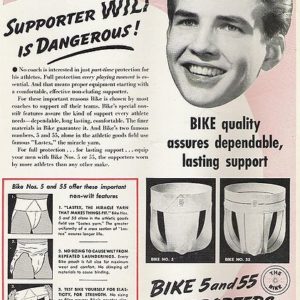 Nuts in a Cup
Today, the playing of many sports is much harder, and involves the players in much greater physical risks than in previous years. Sports like football and soccer, which you can bet on with Bovada, require protective garments or the players would spend more time on the bench, or rolling in eye watering agony in the mud, than playing on the field. Today the jockstrap has evolved into the "compression shorts" with added athletic cup. These are in use by most professional athletes, simply because they are more comfortable and provide a pocket at the front for a hard plastic protective cup. These cups are, as you'd hope and expect, made from extremely durable materials including stainless steel. And no, you can't drink from them! They typically have "breathing" holes across the surface to allow air circulation when you chin bumpers heat up during a game.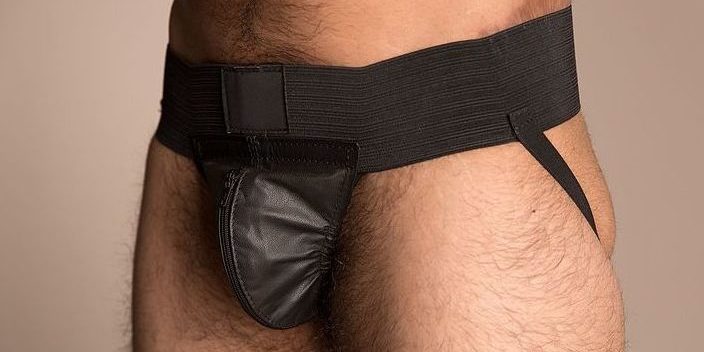 Bruised Plums
A misplaced (or deliberate!) kick, a bad fall or contact with a piece of sports equipment, like a well aimed hockey stick, can all be mitigated by the wearing of a cup. It's still going to be a painful experience, but your chicken tenders will remain without damage. Not surprisingly, many sports today make the wearing of a cup compulsory. Online sports book news in the US says that these include martial arts, baseball, cricket, lacrosse, fencing, boxing, hockey, ice hockey, paintball, football, fighting with your girlfriend and many others. All sports you can bet on with Bovada.
This Cup Smells of Fish!
The female equivalent of the jockstrap is the pelvic protector. It's there to protect the female genitalia from bruising or tearing and is for use in all female contact sports. Like it's male version, it has a cup of a rigid material. Also known as the "jill-strap". Not to be confused with a "strap-on!"