There's a strong feeling on online betting sites in Germany that the fight, which will take place in Hamburg on July 22 and will be aired on FS1, could go only one way. Below, you'll find the official betting odds and our take on why both bookies and MMA fans have a clear preference.
Anthony "Lionheart" Smith (1.40)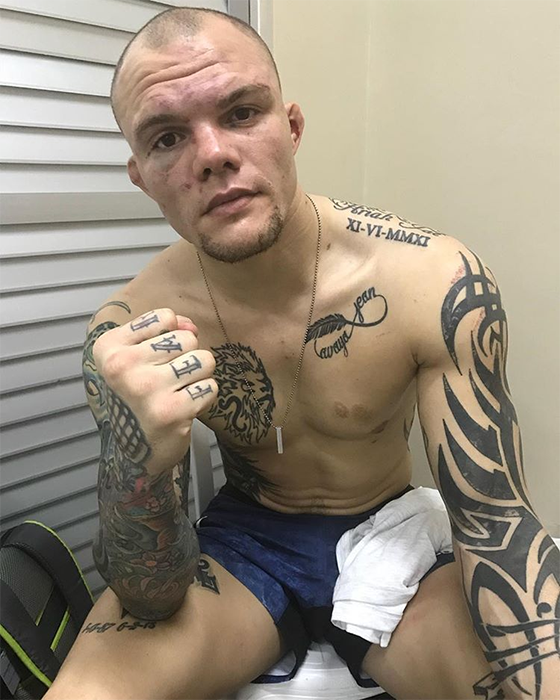 The 29-year-old fighter, whose 30th birthday will be four days after the fight, is looking to add more reason to celebrate on his birthday party. A look at his past performances, especially those of his previous bout, suggests that he has what it takes to make that happen.
He had his debut in the light heavyweight division as recently as in his last fight, but what a debut that was! Facing former champion Rashad Evans, he was able to impose his will so well that he knocked out his opponent in only 53 seconds.
Smith is eager to make the most of his momentum. In his own words, he wants to "keep climbing and building." To achieve that goal, he will rely on his striking, which, he feels, "is some of the best in the division." Most Mauricio Rua vs Anthony Smith predictions agree with him; he is a clear favorite to win his next fight.
Mauricio "Shogun" Rua (2.80)
Shogun is the the second former champion Smith faces. The 36-year-old legend, who is currently ranked eighth in the light heavyweight division (he just moved one place down), is an ideal opponent for Smith's plans of climbing and building.
Although Mauricio Rua is riding a three-fight winning streak, his previous struggles (his win-loss ratio in UFC is now 9-8) left many viewers with the impression that the Brazilian fighter's best days are behind him. He hasn't fought in 16 months, a striking difference to Smith's recent workload.
Rua is an aggressive opponent, but that suits Smith's style, who said after his clash with Evans that he had counted on Evans to come out hard against him: "You can't avoid the fight against me. So you've either got to bring it to me or literally run away."
The best antidote against Smith may be grappling, but Rua is more comfortable on his feet than on the ground. Besides, Smith has demonstrated against Evans that he has the answer to takedown attempts, landing the massive knee to the head that earned him the KO when Evans grabbed him.
Our Mauricio Rua vs Anthony Smith prediction: another win for Lionheart
Taking the above-mentioned factors into consideration, we strongly feel that online sportsbook sites in Germany are right and Smith will indeed emerge victorious on July 22. Gambling enthusiasts looking to make some money have a great opportunity with this event: betting on Anthony Smith is safe, and the 1.40 increase offered for him on sites like Unibet Sportsbook is quite reasonable for a predictable fight.