Lewandowski has just informed reporters that he had changed his mind about leaving Bayern. Shocked fans all over the world are asking the same question: what could have happened?
Unimpressive World Cup appearance affecting the official Robert Lewandowski transfer odds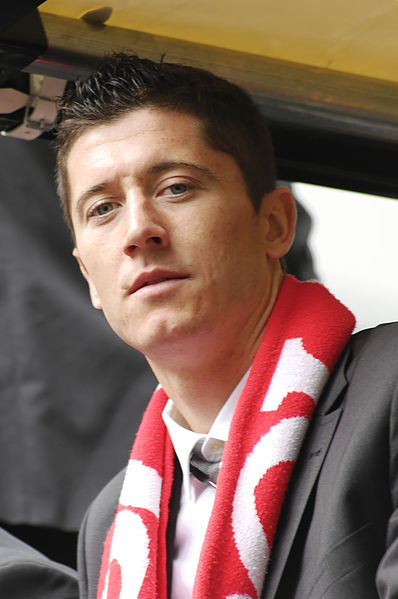 The superstar entered the World Cup with high hopes. In the build-up to the tournament, he became Poland's top goalscorer and broke the European record of goals scored in a World Cup qualifying campaign, finding the net 16 times.
However, Colombia's, Senegal's and Japan's defenders found ways to neutralize him. Lewandowski failed to score at all in Russia and Poland finished last in Group H.
This hurt his chances to negotiate a truly tempting contract with Real Madrid, who had reportedly been intent on securing a deal for him. Meanwhile, Bayern's new manager, Niko Kovac, has expressed his support of the Polish striker. These developments strongly suggest that Lewandowski will stay at Bayern, after all.
Why you should still bet on Robert Lewandowski's transfer plans
Online betting sites in Germany had been offering a 2.50 increase on bets on Lewandowski to stay at Bayern before the striker made his surprise announcement. Gamblers can no longer take advantage of such favorable Robert Lewandowski transfer odds, but Unibet Sportsbook still offers 1.40 on this option, which is absolutely reasonable for a safe bet like this.
Real Madrid fans should not give up, though: Lewandowski's agent, Zahavi, is a decorated businessman, and might still be able to work out a favorable contract for the Polish player. The official odds for Lewandowski to transfer to Real (2.75) suggest that there is still realistic hope for that option.
It is also imaginable that Lewandowski will play in the Premier League as Zahavi has an excessive network of contacts with English clubs. To illustrate how much he can make of those contacts: in 2000, he managed to negotiate an £18 million deal for for Rio Ferdinand's moving to Leeds United from West Ham (that price was a world record for a defender at the time). The odds offered on Lewandowski's transferring to Chelsea or Manchester United are 5.00 in both cases.