Mauro Icardi transfer odds suggest the Argentinian striker is on his way to Inter Milan's exit door. Roma and Napoli are among the top clubs willing to sign Icardi in, but Icardi wants to join Juventus.
Online sportsbook news in Italy keeps reporting about the Mauro Icardi transfer odds. They believe that the forward's days at Inter Milan are numbered. Icardi has lost no. 09 shirt to the newly signed Romelu Lukaku. It happens just days after the head coach Antonio Conte spoke out that Icardi will not be part of his next season's project. Not to mention that the 26-year-old striker lost his captaincy last season in a controversy with the former coach Luciano Spalletti.
Icardi has to make a quick decision in order to save his career and start a new adventure elsewhere. Serie A transfer window closes on August 23, and before that date, Icardi has to find a new club, or he will sit on the bench for an entire season. Mauro Icardi transfer odds show that the trio of Serie A rivals (Juventus, Napoli, and Roma) are all interested. However, many speculate that Inter want around €80 million to let Icardi join one of the arch-rivals. Thus, here is the position of each of the potential bidders.
Mauro Icardi transfer odds believe Juve will not go for Icardi-Dybala swap deal
Juventus are the favourites at Mauro Icardi transfer odds, with a value of 1.45, according to Unibet Sportsbook. Juve are seeking more firepower up front to complement five-time Ballon d'Or winner Cristiano Ronaldo. With the uncertainty looming over Paulo Dybala and Mario Mandzukic, Juve might strengthen their position by adding a new striker.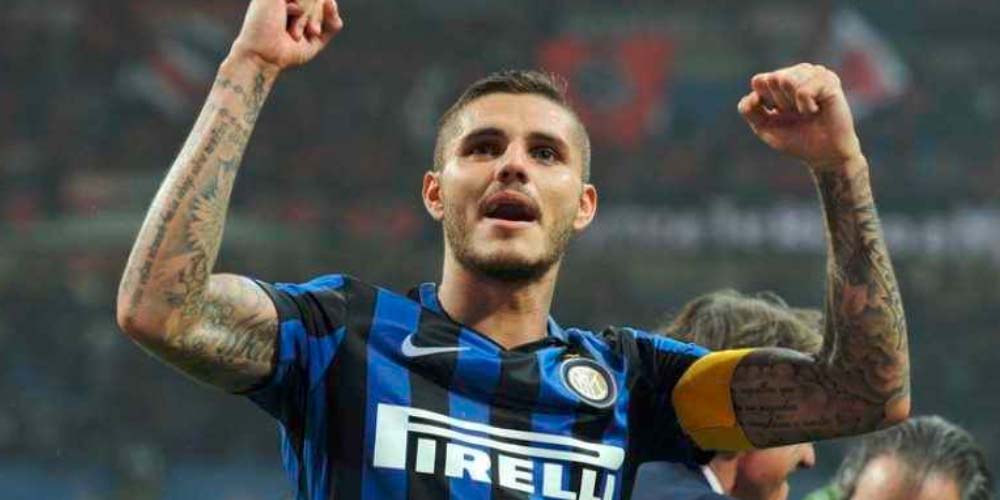 Although many assume Icardi is on Juve's list, it is Icardi who passionately wants to move to Turin. For such a move to happen a swap deal Icardi-Dybala might be an option. However, that could lead Juve to reinforce a direct rival and risking a new Serie A title. Therefore, we think Juve will not be the top destination for Icardi this summer.
Roma might offer Dzeko plus €40m to get Icardi
Mauro Icardi did not express any interest in moving to the capital so far. However, Roma's new head coach Paulo Fonseca might try to convince Icardi to join a new project at the Giallorossi. There are rumors that Roma might be willing to offer Edin Dzeko plus a sum of €35-40 million to get Icardi. An explosive swap deal Icardi – Dzeko will certainly reinforce both clubs. Online sportsbooks in Italy offer 4.00 odds for such swap deal to take place in the upcoming two weeks.
Mauro Icardi transfer odds: Napoli did not make any official move yet
Napoli are another big Serie A contender interested in Icardi, with 3.00 odds. Rumors have emerged that Napoli's president and owner Aurelia De Laurentiis has contacted Icardi's wife/agent Wanda Icardi. Other rumors also emerged that Roma's head coach Carlo Ancelotti is in talks with the player. Yet these rumors are still up in the air, and the club did not make any official move so far. We'll see whether Napoli's interest is just a made-up story or it is rather factual and can bear fruition soon.
If you are looking for the best football transfer odds, look no further and check our review about Unibet Sportsbook.