The Mercedes 2019 F1 odds signpost just how dominant this team now is. They've scattered their opponents and lead from the front just as they did in the Spanish Grand Prix on Sunday. However as the circus moves on to Monaco, less a Grand Prix and more a parade, Formula 1 as a whole has a few more problems than attracting punters to the likes of Unibet, one of the best online sportsbook sites in Monaco today, to back Ferrari and sadly Zandvoort isn't any of the answers.
The hoopla that surrounded the much touted announcement that Formula 1 would return to the Netherlands for a Dutch Grand Prix in Zandvoort starting in 2020 was, in terms of scale, precisely inverse to the amount of interesting moments there had been in the Spanish Grand Prix in Barcelona. The Mercedes 2019 F1 odds are now so short after another 1-2 finish for the silver arrows the management of the sport had to do something to quickly to distract everyone.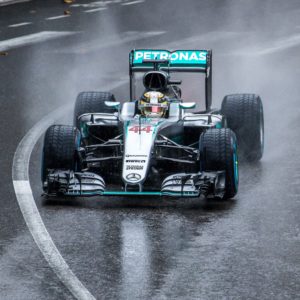 Off the back of Red Bull driver Max Verstappen managing a creditable third ahead of Ferrari in Spain Liberty Media (as was) announced Zandvoort would host an F1 race starting in 2020. The return of a Dutch Grand Prix tailor made to cater for Max's fan will doubtless be very profitable, but the track and those Mercedes 2019 F1 odds probably indicate that if you like to bet on sports in Monaco you'd shouldn't bet on interesting racing at Zandvoort any more than in Monaco.
Grab All The F1 Odds At Unibet Today
The Monaco Grand Prix was once the height of glamour and now leans on that fame like a crutch, the cars are so much wider overtaking is all but impossible. This means that local lad Charles Leclerc probably won't get a win in his home GP unless he qualifies on pole, and Ferrari are unlikely to do that. Whether Max can grab top slot is another matter, he gets 11/4 at Unibet to win in Monaco, which isn't as good as the Mercedes 2019 F1 odds on offer, but it's dashed close.
2019 Monaco Grand Prix Odds

Anyone Else – 1000/1+
Kevin Magnussen – 750/1
Daniel Ricciardo – 750/1
Romain Grosjean – 750/1
Sebastian Vettel – 10/1
Charles Leclerc – 10/1
Pierre Gasly – 10/1
Max Verstappen – 11/4
Valtteri Bottas – 9/4
Lewis Hamilton – 13/10
Closer, it should be pointed out, than either of the Ferraris at 10/1, and their poor performance is very badly timed for the sport. With the management unable to provide proper TV coverage (it has been abysmal) exciting close racing between the Scuderia and Mercedes would be the saving grace, but it's gone. The Mercedes 2019 F1 odds are now so short that you'd have to be a lunatic to take advantage of Monaco gambling laws to bet against them. Unless you're Charlie's mum.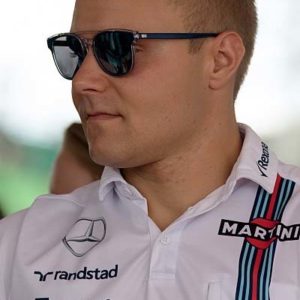 Mercedes 2019 F1 Odds Just 1/20 In Constructors Race
Charlie's mum could probably do a better job of running Ferrari, or indeed Formula One (Liberty Media can't sort out the media coverage? Are you kidding me??Isn't the clue in the name?) but with the Mercedes 2019 F1 odds, and their results, highlighting just how far ahead they are of everyone else on the grid even her ministrations couldn't save this season from being horribly dull. Five 1-2 finishes in a row? No wonder they harped on about Zandvoort next year instead.
F1 Drivers Championship

Anyone Else – 1000/1+
Pierre Gasly – 1000/1
Max Verstappen – 40/1
Charles Leclerc – 20/1
Sebastian Vettel – 20/1
ValtteriBottas – 5/2
Lewis Hamilton – 2/5
Of course there's always the chance that Lewis Hamilton and Valtteri Bottas will each die in a fiery ball of death and wreckage, that Sebastian Vettel will remember how to drive or that Williams really could start winning again. However those Mercedes 2019 F1 odds at Unibet, one of the best online betting sites in Monaco these days, lamentably prove that it's about as likely as an Alien Invasion, Trump losing in 2020, Brexit getting sorted out nicely or Jesus coming back.
F1 Constructors Championship

Williams – 9000/1*
Haas – 1000/1
Renault – 2000/1
Racing Point – 2000/1
Toro Rosso – 2500/1
Alfa Romeo – 3000/1
McLaren – 2000/1
Red Bull – 100/1
Ferrari – 8/1
Mercedes – 1/20

* This price is overly generous