Will Federer overcome those 5/1 odds to win the US Open for the 6

th

time?

Can Novak Djokovic retain his current form and battle through to victory?

Is Serena Williams a good bet on the US Open at 6/1 despite the cat suit?

Could Madison Keys beat the 20/1 odds she's getting to win a Grand Slam?
"We can't control it." Roger Federer explained to journalists asking after his response to the draw, "I'm not in a quarter-final match yet. I"m not in a second-round match yet. You just go back to…….just the next few days are important." He continued, and you can bet on the US Open hopeful having been just a mite bemused with the questions, saying "How am I feeling about my first-round match? That's what the focus needs to be, and then the draw is what it is." Unfortunately the media decided otherwise.
Those of you that are thinking of taking advantage of US gambling laws and placing a bet on the US Open to back Federer should take heart from his calm ahead of the tournament, especially in the face of the barrage of questions from the media about his chances following his defeat in Cincinnati, and his realism about his chances and the position of both him and Novak. As he said over the weekend;
"I don't think Novak and myself are playing for ATP points, per se. Either it's No.1 or nothing."
Can Federer Be First To Win The US Open Six Times?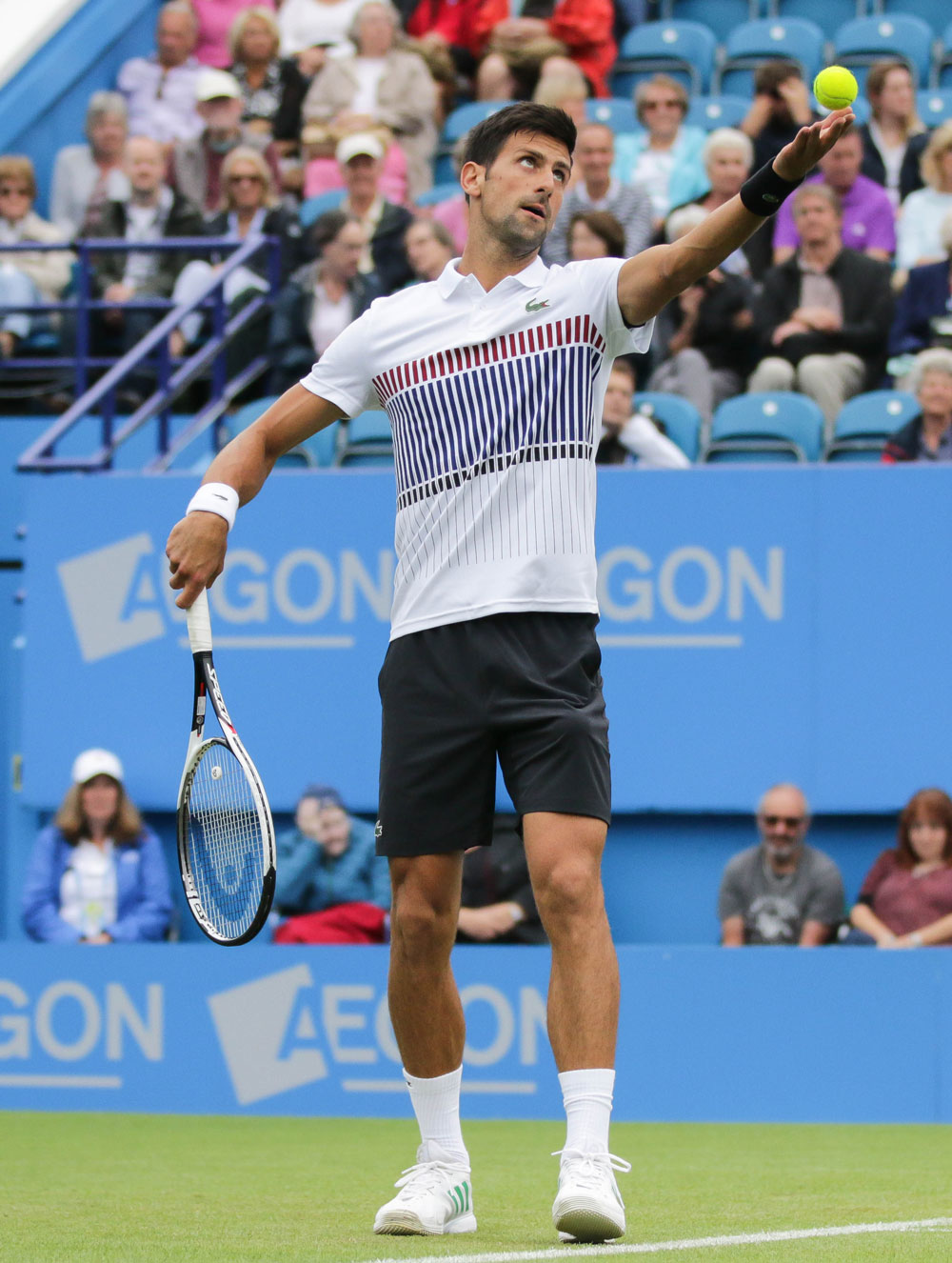 This drive to win is reflected in the odds that bookies like Bovada are dishing up for your bet on the US Open this year, sure, Stan Wawrinka only getting 33/1 is a bit mean, and Stefanos Tsitsipas getting 50/1 a tad over generous but up near the top of the board Juan Martin Del Porto gets 12/1 given his recent form, Alexander Zverev tops him on 10/1 and Roger Federer is a 5/1 chance despite his obvious issues in Cincinnati. Rafael Nadal will be relatively pleased with his 3/1 odds but the favorite? Still Novak.
A bet on the US Open to be won by Novak Djokovic gets you odds of just 12/5 at bookies like Bovada and with good reason, the first to win all nine masters competitions is on a roll, and could roll right over everyone else. Which could also be said for Serena Williams over in the womens game where she holds sway over the odds and if you regularly bet on sports in the US you'll quickly spot that betting against her is a massive gamble, whether she's allowed to wear her trademark "cat suit" or not.
Find All The Odds For Your Bet On The US Open Winner At Bovada
Admittedly Simona Halep and Angelique Kerber are closer on her heels than the men are upon Djokovic's, and indeed it is arguable they'll provide far better matches to watch than will the chaps, but priced at just 6/1 by Bovada and co she's significantly ahead in the odds for your bet on the US Open than Kerber at 15/2 or Halep on 13/2 and very hard to ignore at that price, although Petra Kvitova on 14/1 is a tempting each way bet if you can find it, as is perhaps a punt on Sloane Stephens at 10/1.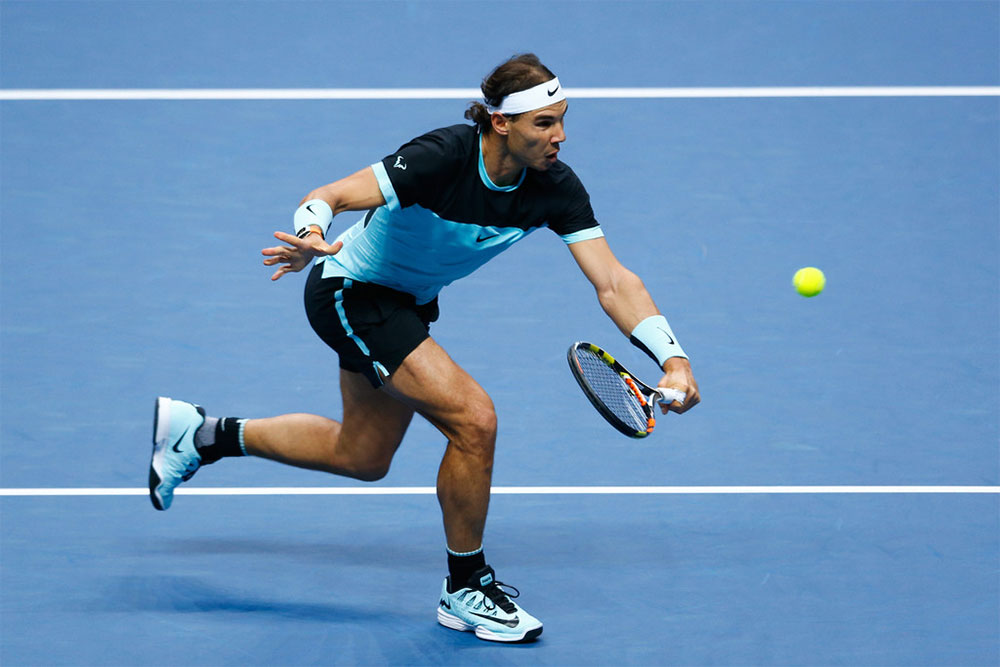 Whatever happens at Flushing Meadows this week we're in for some great tennis and if you're in the US gambling news headlines fixating on Serena's wardrobe choices for Paris are likely to dominate the media coverage just remember if Federer manages to overcome those 5/1 odds and win he'll be the first man in the modern era to win it six times, and if there's one thing Tennis journalists love it's a statistical record breaker, and you can probably bet on the US Open to serve them up quite a few this week.
US Open Men's Odds

| | | |
| --- | --- | --- |
| # | Player | Odds |
| 1. | Stefanos Tsitsipas | 50/1 |
| 2. | Kevin Anderson | 33/1 |
| 3. | Milos Raonic | 33/1 |
| 4. | Stan Wawrinka | 33/1 |
| 5. | Marin Cilic | 16/1 |
| 6. | JM Del Porto | 12/1 |
| 7. | Alexander Zverev | 10/1 |
| 8. | Roger Federer | 5/1 |
| 9. | Rafael Nadal | 3/1 |
| 10. | Novak Djokovic | 12/5 |
US Open Women's Odds

| | | |
| --- | --- | --- |
| # | Player | Odds |
| 1. | Karolina Pliskova | 22/1 |
| 2. | Kiki Bertens | 22/1 |
| 3. | Madison Keys | 20/1 |
| 4. | Elina Svitolina | 18/1 |
| 5. | Garbine Muguruza | 18/1 |
| 6. | Petra Kvitova | 14/1 |
| 7. | Sloane Stephens | 10/1 |
| 8. | Angelique Kerber | 15/2 |
| 9. | Simona Halep | 13/2 |
| 10. | Serena Williams | 6/1 |