The Netherlands 2019 Eurovision Odds Could Go Up In Smoke
The Kitch Compo Hits Its Stride In Israel Ahead Of Big Finale

Netherlands 2019 Eurovision Odds Close Up To 7/4 At Unibet

Madonna Dismisses Boycotters To Appear At Eurovision 2019
With Madonna set to play fabulous probably won't do it justice and the Netherlands 2019 Eurovision odds hovering at 7/4 on Unibet, one of the best online betting sites in Israel these days, make them clear up-front fabulous favorites. However, with Australia through and Finland out this story isn't over and the Dutch could find their hopes drifting away from them if they're not on top of their game this Saturday and the likes of Sweden win the public's approval.
It will be, as ever, a gaudy, over-the-top, glitz-overdose for the masses. Less "Bread & Circuses" and more "Humus and Burlesque". The Netherlands 2019 Eurovision odds may have caught your eye but it'll be the outlandish costumes, ridiculous stage performances and dire, dire songs that will keep you watching. The Eurovision Song Contest is like nothing else on Earth, and that's probably just as well, and it's a whole lot of fun, especially if you back an entrant at Unibet.
Sure, you can watch this festival of musical madness merely taking a drink every time you hear the word "fabulous" during the TV coverage on the night. This will provide adequate entertainment and damage your liver to the degree necessary for a good time, however stake a little at Unibet instead of your regular bet on sports in Israel, the US, UK or wherever, and you'll double your fun. It could even get a little tense if you pick a performer who does well.
 Eurovision Song Contest Betting Big At Unibet
Of course choosing a Eurovision winner is no easy feat. The public, who get a vote in this insanity, are amazingly fickle. Finland found out to their cost in the first semi-final that there's a level of unpredictability that can be quite, quite fascinating to watch but rather disappointing when it rolls right over your dreams. That's why those Netherland 2019 Eurovision odds tightening up might not give them the advantage that the current odds on offer might indicate.
Eurovision Song Contest

Date – May 18th
Venue – Expo Tel Aviv
Location – Tel Aviv, Israel
Type – International Song Contest
Qualification – National Selection
Guest Star – Madonna
Surface – Likely Sticky
Purse – The Fame, Darling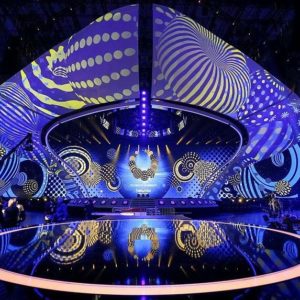 At 7/4 they've yet to put a foot wrong, but on the night anything could happen and as in years past Sweden is just ready to pounce on any error, their 5/1 at Unibet putting them significantly ahead of Australia at 9/1. They're being shadowed by Russia at 11/1 and France at 14/1, each of which could be a superb place wager this year if you eschew those Netherland 2019 Eurovision odds which on the nose are a tad too tight to take advantage of Israeli gambling laws to back.
Netherlands 2019 Eurovision Odds Just 7/4 At Unibet
Azerbaijan get 17/1 although it is Italy at 20/1 you could want to go each-way on, if you're not going to pick a winner. Indeed Australia going through the first semi means they've shifted up to that 8/1 price very easily and one wonders if they might not be the dark horse of these finals and go on to get a victory. The Netherlands 2019 Eurovision odds set them up to be crushed by an Aussie juggernaut, and remember the TV people will want as many tears as they'll get smiles.
2019 Eurovision Favorites

Cyprus – 50/1
Greece – 50/1
Malta – 33/1
Switzerland – 20/1
Italy – 20/1
Azerbaijan – 17/1
France – 14/1
Iceland – 11/1
Russia – 11/1
Australia – 9/1
Sweden – 5/1
Netherlands – 7/4
You'd think Australia winning would give organizers a headache as the winners have to host next year and Australia isn't actually in Europe, but then neither is Israel and Eurovision has long been seen as the Gay Olympics and not just a singing contest for Europeans. The Netherlands 2019 Eurovision odds at Unibet, one of the best online sportsbook sites in Israel, thus might seem to give them edge, but sadly the narrative of the evening may not see it turn out that…..fabulous.
GAMBLING News -
December 2022