Odds On A Hung Parliament Could Spell Déjà Vu For Britain
Posted: December 10, 2019
Updated: December 10, 2019
A Bet On No Overall Majority Gets 3/1 At The Bookies

Odds On A Hung Parliament Now Available At Bet365

All Parties Fight To Win A Place At The Coalition Table
The cost of the 2019 UK election is likely to top £250 million. That's not chicken feed. Worse still is that once the dust settled not much might have changed. In a divided nation you get a divided election result. That's why online sportsbook sites in the UK like Bet365 are handing out 3/1 odds on a hung parliament. It would dump Britain back to square one with no consensus and no path forward. The parties, however, all know this, and they're ready to make a deal.
The party leaders will all shy away from admitting to the possibility of coalition. Even Jo Swinson, who has admitted now she can't be Prime Minister, won't talk of it directly. They're all still (at least nominally) playing to win. They each know, however, that the odds on a hung parliament could yet play their part. Just who would align with whom to achieve a workable majority? Are the odds on a coalition government in the UK actually credible after last time?
Prime Minister Betting Odds at bet365

Jo Swinson – 100/1

Jeremy Corbyn – 4/1

Boris Johnson – 1/7
Online betting sites in the UK like Bet365 offer 3/1 on not having a single party majority for Christmas. These odds on a hung parliament are worryingly short. That's why the Liberal Democrats have started shifting position on Brexit to match Labour. Not that Labour will want to get involved with them. The Liberal Democrats have a poor track record in coalition. Labour has enough tainting them already. That said the Conservatives might not be so picky after last time.
Grand Coalition Could Be Necessary To Stop Far Right
Labour is feels the SNP is their best bet. Scotland was betrayed by Westminster after the independence referendum, so the SNP will do well. Their seats might well be enough to give Jeremy Corbyn No.10 Downing Street. Unfortunately that will mean another referendum for Scotland sometime soon. The SNP will not accept anything less. This is easier for Jeremy to sell to his party in the shadow of those odds on a hung parliament. At least compared to the Lib Dems.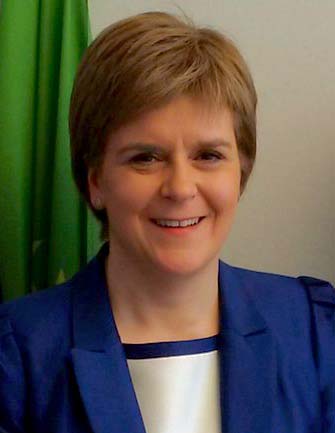 You can get 11/1 on the Labour/SNP coalition occurring. Just what the Conservatives will have to offer up to attract coalition, however, partners is tricky to predict. UK gambling laws allow you wager, at 25/1 on Bet365, that the Brexit Party will be in government with them. This is clearly barking mad. They might not agree on much but all the major parties want to keep the loonies out of power. Boris Johnson, however, might look at those odds on a hung parliament and think differently.  
This is why a, at 22/1, a grand coalition is not entirely out of the question. In face of an alliance between the Conservatives and the far right, opposition will coalesce. They'll forget the Lib Dem's coalition record. They'll meet the SNP demand for a 2nd referendum on Scottish independence. In essence, the parties will put aside their differences quickly to stop this desperate horror show. It might seem unlikely at the moment, especially if you listen to their leaders, but the parties know it.
2019 UK Election Odds at bet365

Lib+SNP – 200/1

Lib Minority – 150/1

Con+Lib – 40/1

Con+Brexit – 25/1

Lab Majority – 25/1

Lab+Lib – 25/1

Lab+Lib+SNP – 22/1

Lab+SNP – 11/1

Con Minority – 11/1

Lab Minority – 8/1

Hung Parliament – 3/1

Con Majority – 2/9
So then tactical voting really could have an impact on this election. You can bet on Boris Johnson to keep saying he needs 9 seats to win. You can, therefore, bet on Jeremy Corbyn and Jo Swinson to try and grab as many as they can. The odds on a hung parliament demonstrate Britain could have wasted its money on this election like someone who likes to bet on sports in the UK and has backed Norwich to win the EPL. Come Christmas the nation could well need another election to sort it out.
[suggested_topics title='Read more on the UK General Election' topics='142888, 142882, 142896, 142902′]