Still hammering away at his "Get Brexit Done" message, the odds on Boris Johnson remaining Prime Minister are good. The polls show the tories ahead by ten points, he's avoided a haranguing from the BBC and it's winter. Poor weather means a low turnout and that's good for the Conservatives. Online betting sites in the UK like Bet365 are giving him 1/7 to stroll back into No.10. There are, however, still a couple of days to go, and in that time, anything goes.
The Labour Party turned the heat up as the campaign entered its final days. It accused the PM of ignoring sick children sleeping on floors. Oh, and of then lying about it and falsely filing assault claims. This election got dark really fast. See the Labour Party know that their leader is the weak point in the Conservative ranks. The odds on Boris Johnson remaining Prime Minister look fine, but he's gaffe prone. It only takes one silly mistake under pressure now and it's game over.
Prime Minister Betting Odds at bet365

Jo Swinson – 100/1

Jeremy Corbyn – 4/1

Boris Johnson – 1/7
Not that Boris knows what pressure really is. Johnson has perpetually shrugged off responsibility so easily he's never really experienced pressure per se. This hasn't, however, stopped him making a howling fool of himself on numerous occasions. There are, alas, still people in the UK gambling laws of averages mean all that is behind him. That he'll become the PM the nation needs. Sadly, the odds on Boris Johnson remaining Prime Minister are far, far shorter than that.
Bojo Balances Blundering, Buffoonery & Brexit 
The odds on Boris Johnson remaining Prime Minister come from the polls. The bookies think it unlikely the polls can be this wrong. They should know better. Bet365 and Co, however, do know that Johnson has relentlessly pursued this job. His ambition despite an obvious dearth of ability has been astonishing. From getting stuck on a zip wire to keeping citizens jailed abroad, he's been a disaster. His handling of Brexit just the latest in a string of inept inadequacy in politics.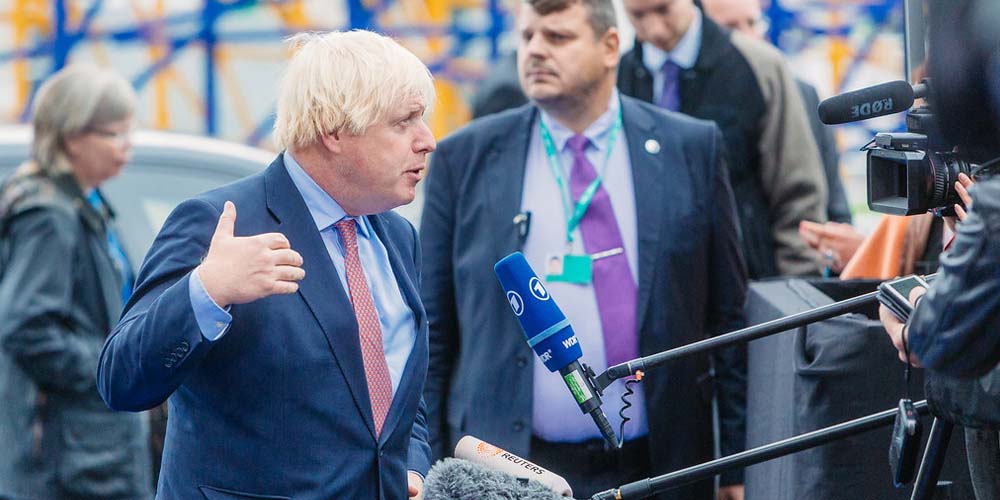 He stays popular due to the bumbling scruffy persona lowering people's expectations. No one looking at Johnson expects a towering intellect. It also helps that the other parties have a stand-in geography teacher and a field mouse for leaders.
Were it not for the chaos of Brexit it is highly unlikely you'd get good odds on Boris Johnson remaining Prime Minister. Without Brexit they'd be as tempting for someone who likes to bet on sports in the UK as backing Chelsea to win.
He knows this. That's why he's avoided being interviewed by Andrew Neil on the BBC. And why when the BBC pointed this out to everyone he threatened their funding. Classic. This may yet shift the odds on Boris Johnson remaining Prime Minister. Messing with the BBC, like playing around with the NHS, is a third rail in British politics. Adverse coverage sways elections all the time. British politics is no different. It might not, however, be enough to stop him now.
2019 UK Election Odds at bet365

Lib+SNP – 200/1

Lib Minority – 150/1

Con+Lib – 40/1

Con+Brexit – 25/1

Lab Majority – 25/1

Lab+Lib – 25/1

Lab+Lib+SNP – 22/1

Lab+SNP – 11/1

Con Minority – 11/1

Lab Minority – 8/1

Con Majority – 2/9
There's not much opposition. The odds on Jeremy Corbyn loiter at 4/1 and a bet on Jo Swinson will get you 100/1. At online sportsbook sites in the UK like Bet365, odds on Boris Johnson remaining Prime Minister are far better. It would take a grand coalition now to keep the Conservatives out of power. This is as yet unacknowledged by the parties themselves. But in the finals days of this election people's minds are beginning to do the calculations of coalition. 
Read more on the UK General Election: