If you've been wondering who are the richest athletes in 2022, then this article is written for you. We already covered who are the top 10 richest athletes in history. Therefore, you would be surprised how hard it is to beat the top-earning athletes on the list. We explain why they are so famous, and how they earn more than their fellow teammates. Because it is not enough to be a top-performing sportsman. These people earned their money by accepting partnerships, advertisement acting, and they also started up their businesses. Therefore, let's learn more about the richest athletes in 2022. If you are a regular sports bettor, then you probably saw the names of these people on the online sportsbook sites in the US.
Richest Athletes in 2022
As mentioned above, it is simply not enough to be a star athlete. To become one of the richest athletes in 2022, sportsmen have to develop out-of-field skills as well. They have to understand marketing, economics, business and they have to develop a face and personality that is easy to be sold. The most surprising thing is, however, that they are also entrepreneurs, coming up with their brands or inventions within their sporting field. They are often becoming team and company owners, sponsoring their team with their own company, which is making their products. This is how they are one of the most successful and richest athletes in 2022. Because they are linking their skills together, creating a business chain.
7. Lionel Messi
It isn't surprising to see Lionel Messi's name on the list. Because you might be familiar with his face, even if you aren't watching football at all. Accepting sponsorship deals, his face was all over the cover of sportsbook websites, theater, and even snacks everyone was able to see in the shops.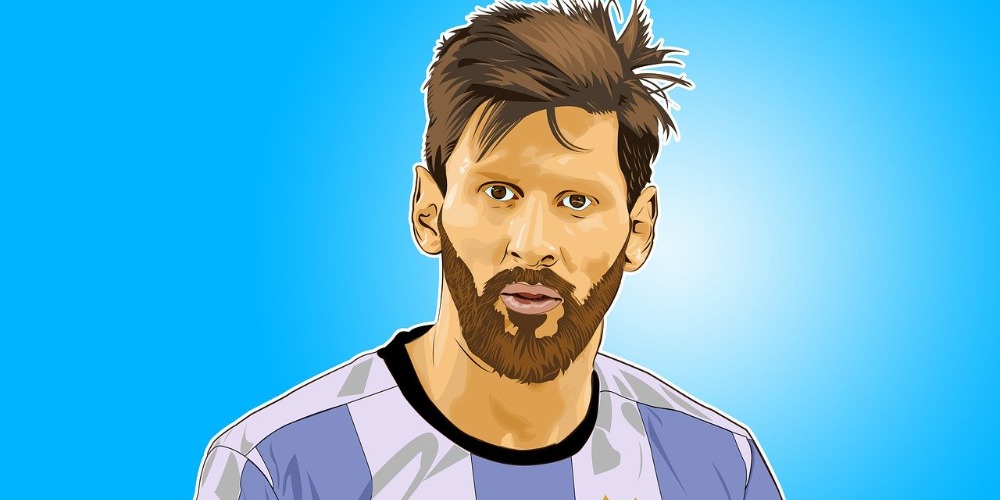 Because the 34 years old football player has an adequate talent which motivates young people to become like him. His net worth is around $400 million. The Argentinian football player has been the pride of both Argentina and Barcelona. Because he won a Ballon d'Or five times.
6. Christiano Ronaldo
After Lionel Messi, comes the face of football, Christiano Ronaldo himself. He is number one on the list of the richest football players in 2021. The Portuguese football player received €94 million, just to join Real Madrid. However, he recently rejoined Manchester United, and he is the most successful player in soccer history. He went ahead on the list of the richest athletes in 2022, with his $450 million estimated net worth. If you wonder how special Messi and Ronaldo are, then check out our article about how much do football players earn.
5. Floyd Mayweather
Floyd Mayweather is one of the most famous among the richest athletes in 2022. His estimated net worth is $800 million. Because he was the person who had the top record of 50 wins and 0 losses in his professional boxing career. According to the Wealthy Gorilla, he is one of the best defensive players inbox history.
In the last days of his career before his retirement, he won half of Lionel Messi's net worth in one match. Because he defeated the legendary boxer, Conor McGregor in 2015. According to Forbes, Connor McGregor is the richest athlete in 2022. His most recent activity was his celebrity fight against Logan Paul. It was not a professional boxing match, but more of an exhibition match in which neither of them won. Because no one has managed to perform a knockout, their match ended up as a draw with no winner declared.
4. Tiger Woods
When we are talking about the richest athletes in 2002, we can not go down the list without mentioning the legendary golf player, Tiger Woods. His name was all over the world during his reign as the master golf champion. He had his video games made after him, and he was the most famous golfer and sportsman at the time. Today, Tiger Woods is retired with his most recent car accident injuries. However, he announced that he will be back for professional golfing for the first time in a month. He isn't as sharp as he used to be, but for fans, it is refreshing to see his face on the screen. His net worth reaches up to $1 billion, and he has his own golf business.
3. Ion Tiriac
The first person on the list of richest athletes in 2022 is not a simple athlete. Because he is a professional athlete in two different sports. His career stretches from tennis and ice hockey. The Romanian Ion Tiriac is one of the richest sportsmen in world history.
Because his $1.2 billion net worth comes in from both of the sports and all the contracts he's been singing under both. At the moment, he is the manager of Lucas Pollie, a french professional tennis player.
2. Vince McMahon
Vince McMahon is a professional wrestler in America. In his retirement from sports, he didn't walk too far away from his beloved sports category. Because in 1980, he took the company from his father and he became the owner, chairman, and CEO of WWE. However, his $1.6 billion net worth is not coming from his successful wrestling career, but more so from the company. But it is undoubtedly great for a show businessman to say that he's been an athlete in the sport for which he owns the greatest association.
1. Michael Jordan – The Richest Athlete in 2022
According to the Globe Hour, Michael Jordan is at the top of the richest athletes in 2022. We do not have to introduce Michael Jordan to anyone because simply everyone knows him. And this is why he is still one of the richest athletes in 2022 to this day.
Because even people who live in a cave and never heard his name, are wearing the shoes which are the most successful sneaker brands in the world. The Jordans are the most sought-after sneaker brand in the world. But more about the retired athlete. He played a total of 15 seasons in the NBA. This is splitting up into two teams. Having his movies and video games just like Tiger Woods, he managed to stack up to $2.2 billion net worth by 2022.
Concluding the Richest Athletes in 2022
In a conclusion, let's make our ranking of the richest athletes in 2022. The list goes by the following:
Michael Jordan (Basketball, Commercials)

Vince McMahon (Wrestling, Business)

Ion Tiriac (Ice Hockey, Tennis)

Tiger Woods (Baseball, Commercials, Business)

Floyd Mayweather (Boxing, Commercials)

Christiano Ronaldo (Football, Commercials)

Lionel Messi (Football, Commercials)
Where To Bet On The Richest Athletes in 2022
If you wish to bet on the players or the current players of their former teams, then you should check out Bet365 Sportsbook. They are offering one of the best welcoming offers with a 50% up to $1,000. They are available in most countries and states of the US. What do you think? Will anyone beat the list of the richest athletes in 2022 by the time we reach the 2023 season?