Series score bets on the Ashes are a tad mercurial. Not only does one need to, very carefully, assess the teams, check out their performances and form, as well as factor in the dynamics of each pitch and ground, but one also has to keep an eye on the weather, and in Britain that's a full time job. One of the best online betting sites in the UK, Bet365, are giving Australia 20/1 to win 5-0, but for that to happen the skies would have to stay clear, and England wholly collapse.
England wholly collapsing is not all that far-fetched. Their performance at Edgbaston making it six out of seven test victories for Australia, and that the visitors might keep on winning for the next four matches no great stretch of the imagination. Steve Smith has been a rock, and whilst England will gamble on Jofra Archer's speed to tackle him, the rest of us might just want to consider the series score bets on the Ashes that don't involve England winning a single match.
Series Score Bets On The Ashes at bet365

Australia 5-0 = 20/1

England 4-1 = 16/1

Australia 4-0 = 14/1

England 3-2 = 10/1

England 3-1 = 10/1

Australia 4-1 = 17/2

Australia 4-0 = 17/2

Australia 3-2 = 7/1

Draw 2-2 = 5/1

Australia 3-1 = 4/1
Now obviously, it'll only take a splash of rain to have the covers on, and losing a day's play could run things down to a draw quite quickly, so that 5-0 offering, whilst very tempting at 20/1, probably isn't the best of the series score bets on the Ashes available. Indeed Australia get a slightly more reasonable 14/1 to win 4-0, and that's a pretty good bet on sports in the UK this summer. An English summer is an unpredictable beast, which is why 3-0 gets the same price.
Keep An Eye On The Weather For These Wagers
For those giving England the benefit of the doubt, and after their World Cup win one might understand why, there's a 7/1 offer on Australia only winning the 3-2 at Bet365, and the same site will give those of you with far less faith in Joe Root and Co, 4/1 on Australia winning 3-1. On current performances, however, one does have to remember that betting on England to win a test match right now is probably quite a risky aspect to these series score bets on the Ashes. 
 One only need glance at the 5/1 you can pick up on the series being drawn at 2-2 to know that this could go either way. England might collapse or pick themselves up, dust themselves down, motivate their injury struck squad and put in a legendary performance at Lord's. Yeah, I know. But a chap can dream. Series score bets on the Ashes that involve England winning are by no means as attractively priced and do no entice anyone to take advantage of UK gambling laws.
The best price among the series score bets on the Ashes that involves England actually winning more matches than Australia is 10/1 and that's on a 3-2 or 3-1 victory. Frankly that's almost cloud cuckoo land given what we've seen already. This series is Australia's for the taking and the spin of Jack Leach and speed of Jofra Archer probably won't be enough to stop them rolling right over the home side and getting as many match wins as the weather will allow them this summer.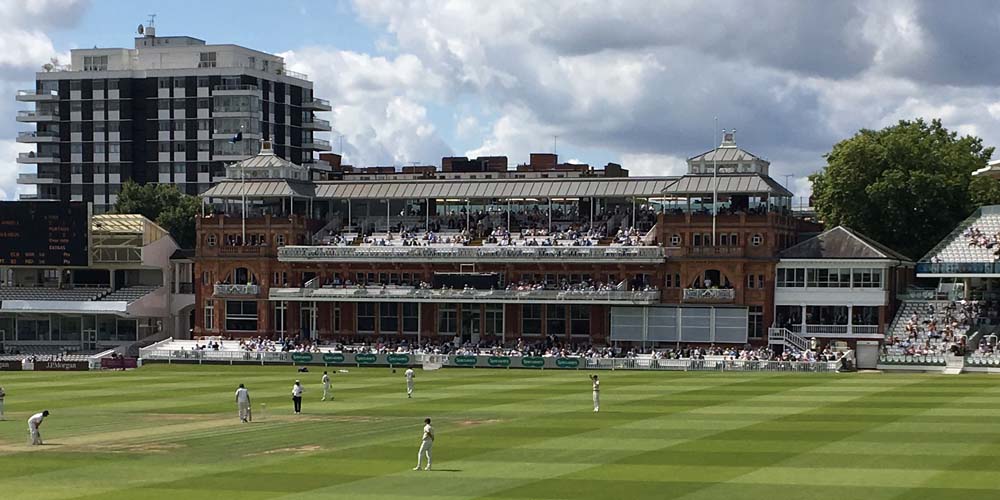 Australia 1:0 England So Far 

Edgbaston: Australia win by 251 runs

Lord's: 14

th

-18

th

August 

Headingley: 22

nd

-26

th

August

Old Trafford: 4

th

-8

th

September

The Oval: 12

th

-16

th

September
England get 18/1 to win 2-1, the meteorologist special among the series score bets on the Ashes, because, given how unlikely drawn matches appear, it would have to rain a lot for that one to come off. However, that seems positively possible compared to the laughably shorter 16/1 price you can get on a 4-1 England victory at Bet365, one of the best online sportsbook sites in the UK, a wager that would probably require Steve Smith to change nationality to actually pay out.