Here's our short guide to blacklisted casinos. When you're looking for online casinos where you can spend your hard earned money, you need to try and see beyond the flashy design. Things like trustworthiness and ease of use are also valid points. Here we'll have a look at what to avoid and by so doing, help you to have a better online gambling experience.
Introduction: Guide to Blacklisted Casinos
For every great online casino, like Slotland, there are a plethora of not so great ones. These casinos partake in some pretty dodgy business practices. Things like not paying out winnings and poor player treatment. These are the online gambling sites that you really should avoid. Essentially you should keep in mind that you are the customer, and therefore should always come first. But the real question is how can you tell who is legit and you is just out to scam you? Read this guide to blacklisted casinos to find out.
The Reasons Behind Blacklisting
There can be a multitude of reasons why a casino gets blacklisted. But it all comes down to the customer experience. These sites receive complaint after complaint and yet do nothing to remedy errors or problems. in their rush to make bank, they consistently neglect the gambler. It's a form of "short term" thinking. They try to grab as much off each customer, without a care as to whether you return again. Such businesses are usually short-lived, but can reek an awful lot of damage in the mean time.
Lack of Payments: Guide to Blacklisted Casinos
Online gambling is about having fun. That's why we like Slotland. But part of that is the possibility of winning. Now, these casinos are quick enough to take your money, but the proof of the pudding is just how quick are they to pay out your winnings? Some casinos do pay out instantly. Others can take up to 30 days. But there are some casinos that just leave you hanging. Another dirty trick they may use is to claim that somewhere along the line, you violated their terms of service or didn't meet certain unknown bonus requirements. And therefore, you don't "qualify" for a payout. Always read the small print before you start to gamble with an unknown site. It may save you a lot of stress later.
Lack of Randomness
As you know, when you're playing it quite normal to hit a losing streak. But there are limits! Casinos are meant to use what's called a Random Number Generator (RNG) to ensure that spins, deals and dice rolls are actually random. For example, all UK based casinos have to have this implemented by law. Or they wouldn't be able to get a gaming license. But other world wide jurisdictions may have a more relaxed policy towards RNG's.
False Advertising
Be wary of online casinos that bombard you with offers of free money. We both know that there's nothing free in this life! They will use this to entice you in, and then make you jump through an untold n umber of hoops just to claim a tiny bonus. Make sure you read the terms of service before you start to gamble.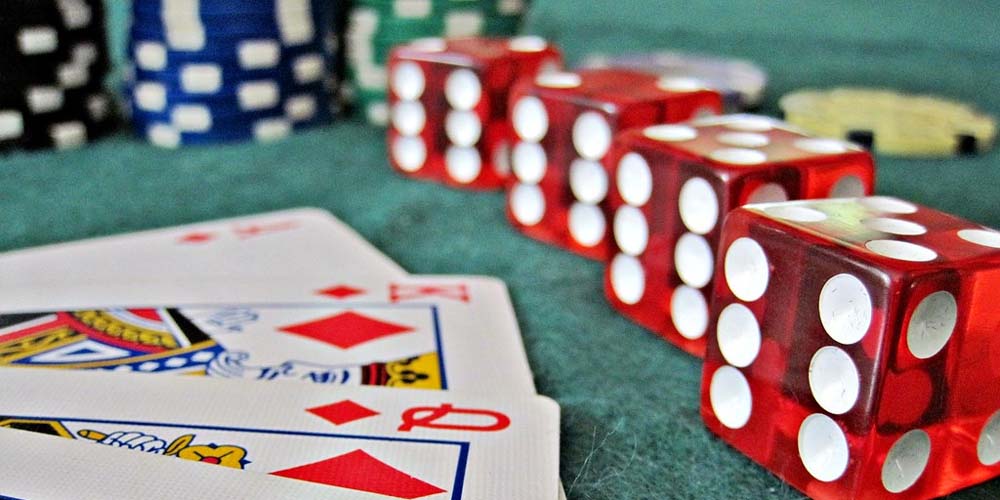 Spamming Players
Once you've signed up and maybe had a flutter at an online site, when you're done, you want to be done. Not then have to endure a constant barrage of spam in an attempt to lure you back. You're not a child. You know when you've finished playing. Sites that engage in spamming players should be avoided as it shows bad business practices.
Other Questionable Factors
This really is about the customer experience and customer service. For example, many online casinos offer a "customer help line." But only a few have an actual person at the other end who can give you personal attention. Others only offer an email address, which doesn't help you if you have a more urgent query to deal with. Things like unstable software. This also falls under what might be called "site responsiveness." There's no point in trying to play a sluggish site. Some casinos fail to implement proper encryption, thereby leaving your personal data for others to either harvest or at worse, expose your credit card details to the world.
Conclusion: A Short Guide to Blacklisted Casinos
One of the great benefits of the Internet is that everyone can voice their opinion. You can check out customer reviews for stores and restaurants. And so you can with online gambling sites. Before you start using a new site, it pays to check out some of the many gambling forums, online casino news in the US, Facebook groups or review sites, to see how they fare. Use this guide to blacklisted casinos as a starting point. We have a list of trustworthy online casino sites in the US. As we said earlier, it's your hard earned cash. Don't throw it away for the benefit of scammers and thieves.