While ski jumping fails can look very serious, they are fortunately rare amongst professionals. However, we collected some of the most interesting cases. This is not a list for catastrophe tourists, the aim is to give a medal to one of the bravest men in sports history. So here is a list of ski jumping fails that we collected with the help of online sportsbook news sites in the US.
While you are enjoying good quality streams from your home about your favorite sportsman, you can also make it a bit more interesting with betting on these guys.
Harrachov thirsts the blood
Pavel Ploc had a gnarly crash in 1980 in Harrachov, during the world cup. He crashed to the ground from 9 m (30 feet). He recovered so well that three years later he returned to Harrachow and ascended to be a world champion. But not al his competitors were so lucky. This year there were three ski jumping fails in Harrachov. They all crashed similarly as Ploc did it in 1980. But observing their outcomes of the fail I start to think that maybe it's beneficial to crash in Harrachov.
Horst Bulau finished on the second place of the season's world cup standing. Steinar Breton crashed after an inrun speed of 115.2 km/h (71.6 mph). Later the same season he scored his lone career win. And the third guy crashing into success is Jens Weißflog. I guess I don't have to introduce him, one of the most successful ski jumpers of all time.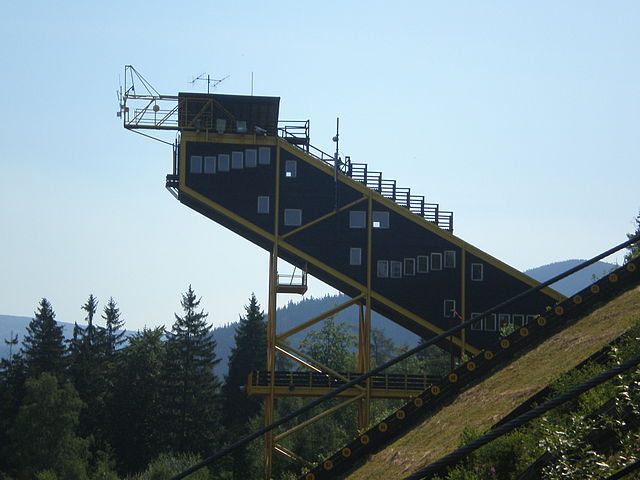 Ploc also recognized the magical power of the Harrachov track and in 1985 he crashed again, somersaulting violently down from the hill. That season he could only make a bronze. Maybe before I start to bet on ski jumping I will throw myself to the ground in Harrachov.
Ski jumping fails that crushed a career
1986 Kulm. The wind conditions were really bad. Three jumpers failed into the ground but one wasn't able to continue his career after. Rolf Åge Berg suffered a career-ending broken cruciate ligament during a brutal 9 m height crash. Robert Selbekk-Hansen in 1987 has suffered a 9 m height fail hitting the ground with his face first. While a career was crashed, another just started as Hansen went to be a sports trainer. Arthur Khamidulin crashed in Vikersund near the knoll and knocked out. It's scary to see the unconscious body rolling down the hill like a muppet. He never competed again. Lukas Müller violently crashed into the ground in 2016. This is one of the most horrible ski jumping fails I have ever seen. The camera can hardly see anything due to the snow and the fog. Müller landed on his back and suffered career-ending spinal injuries.
Ski jumping is a bit similar to formula 1 or NASCAR. While here at least you can enjoy the feeling of flying, you still just wait for somebody to crash. Make this boring sport a bit more interesting with gambling on it. You can do it by reading online sportsbook news in the US.