Snooker Betting Guide – Everybody Loves To Win: How About You?
Posted: February 25, 2022
Updated: February 25, 2022
Learn how to guess the winner!

Snooker is all about strategy, so is betting on it!

Check out our snooker betting guide!
Snooker wasn't well-known outside the UK and some Asian countries until sports channels started broadcasting matches and championships. Since then, its popularity has skyrocketed along with snooker betting. More and more betting events and options are available for gamblers and fans. Due to the growing popularity of snooker, the best betting sites offer options in abundance, so when it comes to snooker wagers, you don't have to worry if you know how to place bets. So we will show you our snooker betting guide to help you win with this sport! 

How to bet on snooker
As we have mentioned above, with snooker's popularity, the gambling sites have a lot of various offers for you. They broadcast almost every prestigious event, so everything is given for a good al' snooker betting. Knowing the world rankings is one of the most crucial factors besides the basic knowledge of the rules. If you are a newbie gambler, the best betting type is the simplest. Which is guessing the winner. It's easier to pick than placing bets on the frames, especially after examining the statistics and world rankings.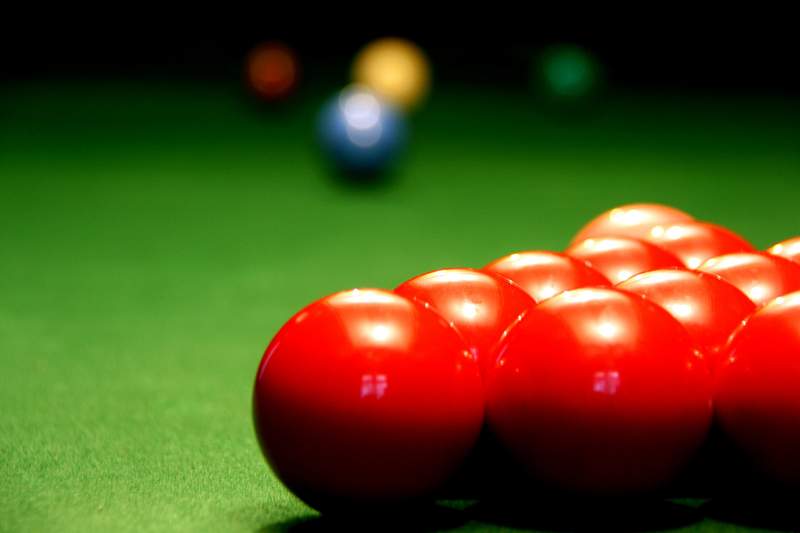 Snooker betting guide 
The most favored betting type is guessing the winner of each game and the ultimate winner of the tournaments. Besides these, there are plenty of different bets you can place, but learning the rules is necessary. If you want to bet on the number of frames or how many of them a chosen player will win, you need to know a bunch of stuff. Like, what is a frame? How many of them does a semi-final or a final consist of? A frame is a round in a match. The winner of a frame is who can score more points. Every competition type has a different number of these rounds, it ranges from 7 to 35. Even though the stats can help, an unexpected ending is not unheard of. Then there are special bets concerning frames, like who will win the first frame or, in the case of live betting, who will win the current one. 
When it comes to snooker, handicap betting is popular, as well. Since there are matches that promise to be quite obvious, in a handicap bet, the higher-ranked or favored player will start from a frame disadvantage to even the chances. Basically, it's about giving the less favored player a better chance of winning. We can also bet on which competitor will achieve the highest break, which means the number of points scored without missing a pocketing. The maximum break is 155 points, but it's a rarity to manage that. Then there is always a frame ball that signals the winner. The frame ball means that the number of achieved scores is higher than the number of points left on the table. So the person who pockets the frame ball wins because there are not enough points on the table for the opponent to turn the result around.
Live bets
In this snooker betting guide, we have already mentioned that the most common and most popular betting types are guessing the final winner of a tournament, a frame, or using the handicap form. The bets considering the frames and breaks are also frequent. Then there are many other bets, like will there be a final frame or after the fourth or fifth frames, who do you pick as the winner. So the possibilities are endless in snooker betting. If you bet, while there is a live broadcast, you have a better idea of the players' mental state and performance. 
You can modify your bets after each frame to have a better chance to win, for example, if your picked potential winner lost focus and can't play as well as they're used to. There are betting platforms like Bet365 Sportsbook that, besides the live stream option, offer lots of statistics. Even beginner snooker bettors can easily win with this option. With the help of the stats, you only need logic, and a little dose of intuition won't hurt. Live betting is most definitely has its advantages. Check out the list of online sportsbook sites in the UK of the platforms that offer live streams and bets. 
Snooker tournaments
They organize most of the tournaments within the World Snooker Tour, and in recent years, viewers kept criticizing the frequency of the competitions. For loyal fans, this is good news, but it's hard on the players. However, looking at the bright side, even if this puts a strain on the players, it creates an infinite number of betting opportunities for bettors. There are several famous championships, like the World Snooker Championship, Scottish Open, German Masters, UK Championship, Turkish Masters, or the China Open. As you can see, the popularity of this sport is spreading. Many countries outside of the UK try to give it more recognition.
Overall, most people prefer to bet on a particular frame, match, ultimate winner, or the star players like Neil Robertson, Ronnie O'Sullivan, or Judd Trump. In the case of snooker, live betting is a particular form of betting, as it may even last long due to the length of some frames. It rarely happens with the best players, but frames could take hours. So if we follow a match live, there is a lot of room for us to change our bets. However, with other betting types, there are a couple of strategies to consider. As with any sport, the most significant factor in snooker is information.
Snooker betting guide – Strategies
Fortunately, there are many online sportsbook news sites in the UK that can help. They provide a bunch of useful statistics, news, and articles. It's also worth following the official sites of the best players. There have been several occasions in the past where a player mentioned how out of shape or tired they felt before a match. Also, pay attention to all available tournaments and their qualifying stages because it takes seven frames to announce the winner. Here, the winner needs to reach four frames before its opponent. If both players win three, there is a final frame, which is the most exciting scenario. So there is a fair chance of surprise than in the games with 11 or 13 rounds. The routine and experience are more evident in a longer match.
A few legendary players can score several breaks over 100 points during a single game. So if you know who the best players are in this category, you can place more significant bets on breaks. When it comes to snooker, surprising turnarounds happen quite often, especially with star players. We've seen it a lot of times when a player had a three frames disadvantage, yet they managed to end up as the winner. In such cases, it is worth following the live results. So when something like this happens, you can change your bet. We hope that this snooker betting guide is to your help but let us give you one last piece of advice. No matter what, the number one priority is to check the current world rankings! Our article about the 2022 Snooker World Champion odds might help. Good luck!
GAMBLING News -
December 2022