Special Harry and Meghan Odds
From Game of Thrones fans to British politics lovers can all take advantage of the special Harry and Meghan odds at Bovada Sportsbook. Bet on the Royal baby!
Not so long ago, online sportsbook news in the USA were flooded by the reports that Prince Harry's wife was pregnant. After the rumours came to life, it was only a matter of time when special Harry and Meghan odds finally showed up. The time is now, GamingZion presents you the best and the weirdest Royal family betting odds.
Royal baby name betting suggests historic figures…
Of course, a Royal baby is not just an everyday person. He or she will be the newest member of the Royal family. Hence, a Royal name of an outstanding person is a must. Luckily, British history is full of people whose names shall be proudly remembered forever. Should the Royal baby be born a boy, a good pick for his name could be Winston or William. The top Royal baby name betting predictions for the female version suggest either Diana or Margaret.
| | |
| --- | --- |
| Winston | +4,000 |
| Diana | +800 |
| William | +6,600 |
| Margaret | +4,500 |
| Boris | +25,000 |
| Theresa | +10,000 |
| Jamie | +15,000 |
However, knowing the fact that Harry likes to shock the world with his acts, you might want to take advantage when the opportunity arrives. Special Harry and Meghan odds come prepared: will the baby be named Boris or Theresa, just to troll British politics? Game of Thrones fans might want to go for Jamie, but let's hope he would be alone in that case, without a sister…
Bet on double-babies for Harry and Meghan!
We've slightly touched this topic in the previous paragraph: do you think it's possible that Princess Meghan is pregnant with twins? Would it be only girls, only boys or maybe both? Those are available options when you're looking at the special Harry and Meghan odds, but these are only the simplest ones. You can even bet on the new-born's hair colour, or the month, day and time the baby will be born. It's incredible how many special royal baby betting odds you can find at Bovada Sportsbook!
| | |
| --- | --- |
| Meghan to give birth to twins | +1,500 |
| Meghan NOT to give birth to twins | -2,500 |
| New-born to be a boy | -115 |
| New-born to be a girl | -115 |
| New-born to be born with blonde hair | +2,500 |
| New-born to be born on a Friday | +550 |
| New-born to be born in March, 2019 | +250 |
Special Harry and Meghan odds on the baby's nationality
Thanks to the Anglo-Saxon culture and heritage, whoever is born in the country, receives nationality. That's how the legal system works in the UK as well as the USA. Now, it is no doubt that the new-born baby of the British Royal Family will be granted UK nationality. However, Prince Harry might be after something more…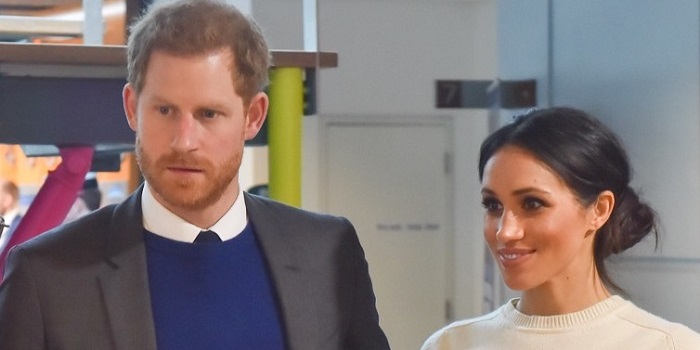 Once again, there is nothing new for special Harry and Meghan odds. The royal couple cannot do anything that online sportsbook sites in the USA wouldn't expect them to. If you believe Harry wants his son or daughter to become the President of the United States one day, they will have to make sure that the baby is born on US territory. And of course you can bet on Meghan to give birth to her child on US territory!
| | |
| --- | --- |
| New-born to be born in the UK | -500 |
| New-born to be born in the USA | +300 |
| New-born to be born in any other country | +700 |
| Prince Harry to emigrate to the USA before 2020 | +2,500 |
Would you like to find more of these weird novelty betting odds? Feel free to read through the latest review about Bovada Sportsbook and check out their betting markets!
GAMBLING News -
December 2022