Many start consciously preparing for a career in sports at an early age. It's no surprise that kids and adults alike are excited to start playing sports for fun, passion, or huge payouts. Yet, people don't always know which sport is the most profitable and pays the best. We will show you some that not only provide a brilliant career, but you can also gain a fortune if you are talented and lucky or looking for a future career path for your kid. There are currently dozens of different sports on the table, each with fans, sponsors, winners, and losers. While most sports are physically demanding and require a lot of intensity from professional athletes, they also have high rewards. In this article, we share a list of sports with the highest salaries.
Sports With the Highest Salaries – Tennis
There is no doubt that professional tennis players do not earn badly, but these big amounts only apply to professional tennis players, who regularly compete in various competitions. They get their fortune from competition prizes and sponsorships. The companies behind the big brands not only sponsor these players. In many cases, they feature them in their campaigns and advertisements. Also, various competitions, such as the Grand Slam series, pay high prices, from thousands to millions of dollars. The winners of these tournaments earn millions, along with star contracts and sponsorships, making tennis one of the most profitable sports in the world. 
Tennis stars like Roger Federer, Rafael Nadal, and Serena Williams make millions of dollars a year with salaries, bonuses, and sponsorship contracts with major global brands. According to online sportsbook sites in the UK, Roger Federer was one of the highest-paid athletes and tennis players in the world in 2020, earning more than 106 million dollars. Around 100 million came from sponsors alone. In 2020, the average salary of a tennis player was estimated at 120,000 dollars per year. The success and popularity of this sport are unceasing. If you are not an athlete but still want to earn money with tennis, check out the 2022 tournaments and player odds at bet365 Sportsbook.
Professional Soccer Players Earn Ridiculous Amounts
Perhaps the best-paid athletes in the world are football players. For instance, UEFA players can take home millions of dollars per year. The wealth of football players depends not only on the results achieved in each tournament but also on how well they have played individually and as team members and what sponsorship benefits they receive.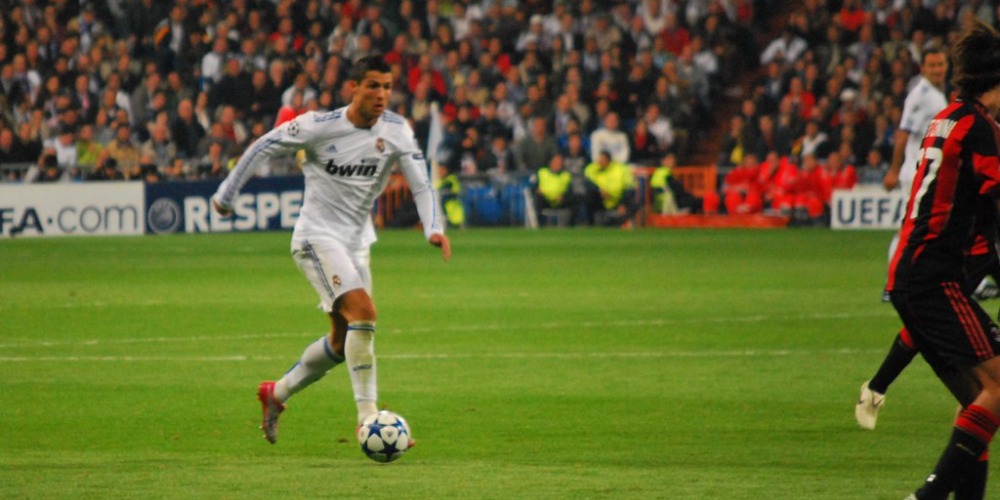 Playing soccer is not just about passion, it's about big companies, leagues, and millions of dollars. Even though it's one of the sports with the highest salaries, and it may seem easy to make money from soccer, it requires good physical condition, excellent ball play, coupled with patience, tactical thinking, and team spirit. 
Top soccer players like Cristiano Ronaldo have made insane amounts. In 2020, he earned around 105 million dollars in earnings and sponsorship contracts, making him the second-highest-paid athlete of the year. Cristiano Ronaldo became the first soccer player in the world who reached a billion-dollar income. Research shows that in 2020, the average salary of professional soccer players was between 1 million and 3 million dollars a year. Soccer teams are available anywhere, both amateur and pro. In terms of support and opportunity, it's probably one of the best sports to make a career in, but until then, place bets on the pro players at bet365. 
Golf – Goldmine From the Ancient Times
Golf has endured the test of time since the earliest records trace back to the reign of Julius Caesar. Naturally, it went through an immense change over the centuries. Although, the game remained a form of entertainment and a well-paid career opportunity. Golfers can earn millions, and it is not even a physically tiring sport. However, concentration, skills, constant mental presence, visualization, and measuring are part of the reasons why it pays so well for the pros. Golf is mostly preferred by wealthy people and the elite. As you probably know, players must use the various golf clubs to get the ball into the hole using as few hits as possible. 
Tiger Woods became the most successful athlete in the world, leading the ranking list of the highest-paid athletes with 78 million dollars between 2002 and 2011, and again in 2013. In 2020, Forbes ranked him the 8th highest-paid athlete, with 62 million dollars. Tiger Woods has a net worth of around $ 800 million, making him the 4th richest athlete and the richest golfer of all time. Famous golfers like Arnold Palmer, Sam Snead, and Jack Nicklaus have also proved their talent and made a name in the sport. They have also earned millions of dollars during their careers. The average salary of a professional golfer is around $ 1-3 million a year.
Professional Motorsports Are Among the Sports With the Highest Salaries
Car racing is one of the most popular sports in the world. Just think of F1 legend Michael Schumacher, who was the highest-paid athlete in 1999 with almost $ 50 million, according to bet365. In addition to wealth, prestigious events and fame accompany the pilots. Formula 1 or Nascar ensures car racers the star status. Motor racing is one of the highest-paid sports in the world. It's very competitive, spiced with excitement, awards, dangers, and many, many motorsports betting opportunities. Pilots need to have courage, strong and fast problem-solving skills, and besides competitive nature, a cool head. However, the deadly risks are always there, lurking behind the high salaries, sponsorships, supercars, and money.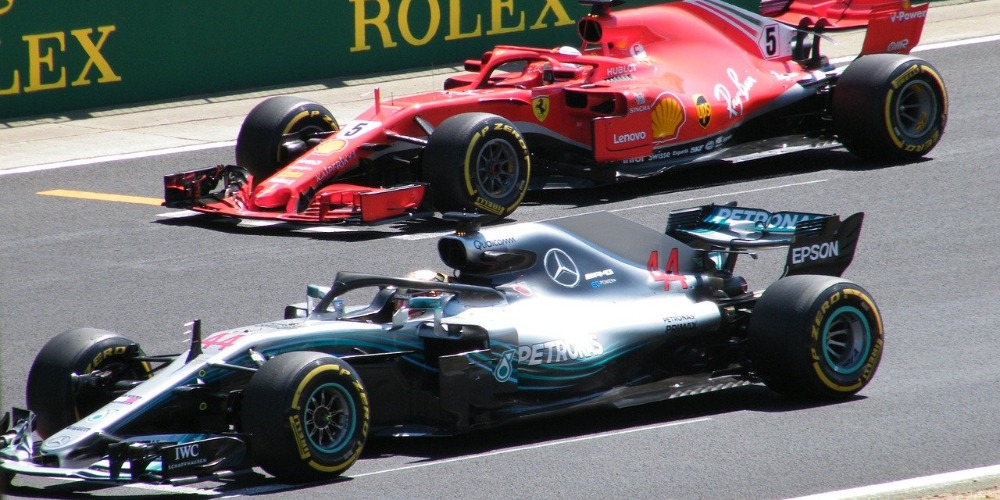 So the millions of dollars car racers earn by risking their lives with every race they compete in doesn't seem so far-fetched anymore. Numerous races such as the Formula 1, Moto GP, and NASCAR have become the most-watched sports events, with over 550 million viewers, making it one of the most profitable sports. The highest-paid racers of all time include Sebastian Vettel, Michael Schumacher, Lewis Hamilton, etc. In 2020, Lewis Hamilton was named the 13th highest-paid athlete, earning about $ 54 million. Michael Schumacher remains the brightest star in the history of Formula One. He has made about $ 1 billion during his career, so motorsports are definitely among the sports with the highest salaries.
American Football – Get Inspired
Many like American football around the world, but it is, without a doubt, one of the most loved sports in North America. Friends, families, children, and students regularly play American football. However, excellent condition is not enough in this sport, you also have to be a good strategist. Players can be easily and quickly injured, and their career doesn't last long, just about an average of 3 years, according to online sportsbook sites in the UK.
NFL players engage in one of the most physical sports activities, in which athletes run at each other at high speed. American football teams can have a maximum of 53 players. It is a significant number of players compared to any other sport. Big NFL stars, like Matt Ryan, are the biggest winners in the league. The average salary is around 1-2 million dollars per season.
Baseball – America's National Sport
Baseball players can't complain either. An MBL player can have an annual salary of millions of dollars. They sign a contract that guarantees to get the money even if they're not playing in a season. Baseball is one of the most popular sports in the United States. Approximately eleven million Americans play it, according to online sportsbook news in the UK.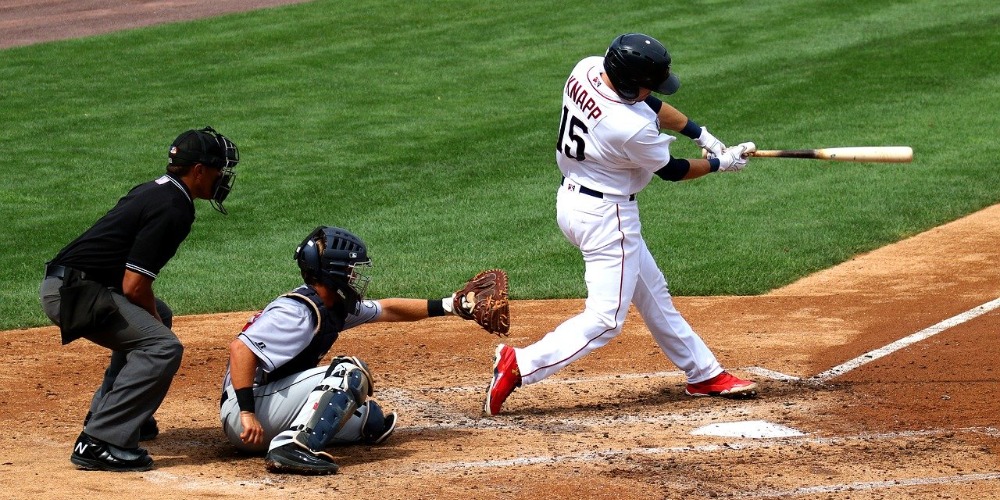 Experts say, hitting a baseball is one of the hardest tasks in a baseball game because it requires a skillful hitting technique. However, agility, concentration, teamwork, and killer skills are the tickets to obtain major league contracts. Also, they receive excessive media attention. Considering everything, it is not surprising why players usually get big sums. In 2020, the average salary of an MLB player was around $ 4 million per season.
Basketball – One of the Sports With The Highest Salaries
It is currently one of the sports with the highest salaries. Basketball leagues such as the NBA, FIBA, EuroLeague, etc., are among the most valuable sports leagues in the world. Professional basketball players earn huge money. Through sponsorships and signing shoes and jerseys, they can increase their annual income. As a gambler, you can also earn good money with basketball through the players if you use the right basketball betting strategy. The average salary for professional players is approximately $ 3-5 million per season. Players like LeBron James and Stephen Curry are the best-paid in the NBA. LeBron was the highest-paid basketball player for six consecutive years, with a salary of $ 92 million, including sponsorship agreements. In other countries, the best basketball players earn high salaries, as well, around $ 1 million.