Lately, Betway has been busy with flourishing deals! As one of the leading global online gambling companies, Betway is a great partner for any partnership – this is what Surrey must have realized. But this kind of collaboration is also beneficial for the gaming firm! Keep on reading to find out the perks of these partnerships, and to find out more about what Betway has been up to lately!
If you are someone, who likes to scroll through online gambling news sites in the US, you have probably seen Betway's name several times in the past couple of months. It is because they have been pouching several agreements with remarkable sports teams and events lately! The newest partnership of Betway is with the Surrey County Cricket Club. But why did they decide to collaborate with each other? What do they win from all of this? Well, as obvious as it seems, it is quite a complex matter. If you continue reading, you might see it a little bit more clearly. You can also get to know several interesting business partnerships of the gambling company, and find out more about how they work together with SCCC!
Gambling partnerships in general
If you like to watch sports, you have probably realized, that you can see the gambling business's logos everywhere. By the fields and tracks, on the t-shirts of the players, in the halftimes, and so on. But have you ever wondered why is it a well-accepted procedure? Well, the sports industry is a million-dollar business, followed by thousands – sometimes millions – of people. And it is something that lures many companies so that they wish to make deals with teams or events. If they get into a sponsorship, they can get to several potential customers. But it is not all there is! Being a supporter of a great event or team is something that makes a gambling company seem like a reliable and acclaimed platform. This also raises trust towards operators.
And this is something that worth a lot of money for wagering businesses! And with that money, sports teams can do whatever they want. Buy better gear, afford better training – just to mention a few. But sports events can also get great benefits from these assets by using them to make their happenings more luring and fancy. So the reasons for the Surrey and Betway partnership can be somewhere here, in between these lines.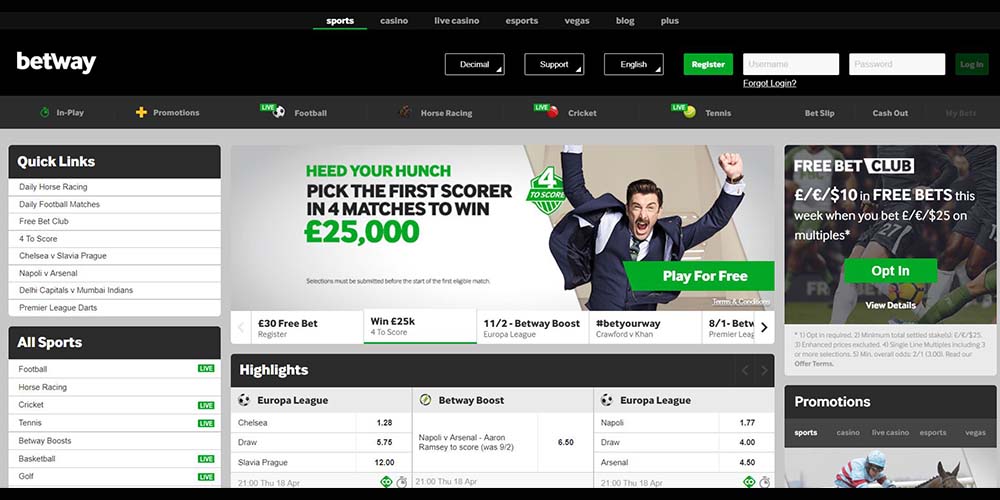 Flourishing bouquet of partnerships
There is this partnership between Surrey and Betway, but it is not the only one! The gambling firm is on fire these weeks! The UK-based operator already signed six deals with six teams from the NBA and also with the NHL! It also partnered up with Cricket South Africa. It also became the official partner of the Miami Open! Not to mention the deals with Bundesliga football clubs, like SV Werder Bremen, Hertha BSC, and VB Stuttgart. That is to say, the Surrey County Cricket Club just joined a remarkable team. And Betway set an example to other online sportsbooks in the US!
Surrey and Betway partnership
This new agreement is beneficial for both sides. According to that, the bookmaker's logo will appear at the venue branding at all domestic and international matches. As well as the back of the Club's Vitality T20 Blast shirts! Anthony Werkman, CEO of Betway said: "We are extremely happy to be announcing our partnership with the Surrey County Cricket Club. It enforces our continued commitment to cricket and we can't wait to watch the team compete in the Vitality T20 Blast, LV= Insurance County Championship, and Royal London One Day Cup." And we cannot wait to see how this partnership plays out on the field – and of course, what the gambling company still has planned for the rest of the year!