Is It Time To Bet On Nadal To Win The 2018 US Open?
If you're a tennis fan in the US gambling news of Rafael Nadal winning the Rogers Cup in Toronto might have shortened the odds on the Spaniard winning the US Open, you'd be entirely right. They closed up slightly on the favorite, Djokovic, but have they really come far enough to warrant a bet on Nadal to win in New York? His performance against Tsitsipas was effective but at times not the most confident, so should you really back him at sites like Bovada to win the last Grand Slam of the year?
Should you bet on Nadal to win the US Open at 4/1?

Will Djokovic recover from his defeat in Toronto?

Can Tsitsipas beat those 66/1 odds to stun the world?

Is Roger Federer the most sensible wager right now?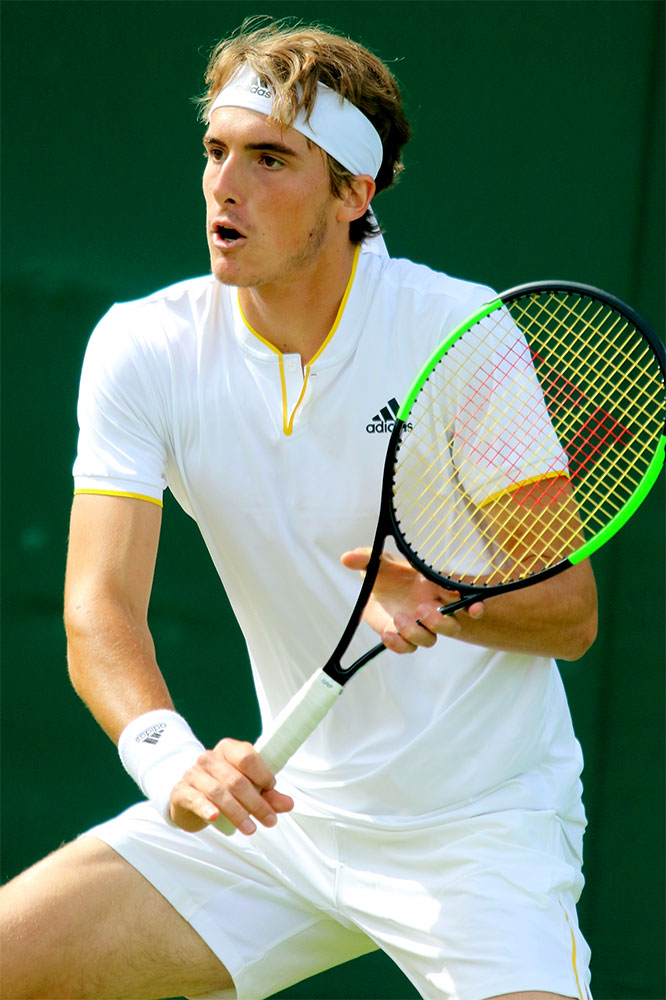 The phrase "like taking candy from a baby" might best describe the ease with which Rafael Nadal took his Rogers Cup win in Toronto, the Spaniard taking his fourth win at the prestigious tournament and his 80th ATP Tour title, and one had to feel a little sorry for his young Greek opponent Stefanos Tsitsipas. The world No.1 taking on an unseeded youth seemed such an unbalanced final and most people bet on Nadal to settle it quickly. At the outset it seemed he might, but in the end Tsitsipas made a fist of it.
Tsitsipas had had a good week. His stunning victory over Novak Djokovic at the tender age of 19 almost certainly the highlight, and one that could only be have been bettered by winning his first Masters title against the World No.1 on what was, coincidentally, his 20th birthday. There was a fairytale in the offing and if common sense told you to bet on Nadal, the more romantic among those who bet on sports in the US may have been tempted to risk some on the boy's dreams coming true.
Tsitsipas Loses First Masters Final But Will Be Back
US Open Odds
With a large partisan local crowd (Toronto has a big Greek community) urging the young man on you can bet on Nadal being just a little relieved when the match finished 6-2 7-6 (7-4) with, some would say, the World No.1 looking a little nervy at times, however as Tsitsipas himself said afterwards;
"He never cracks. He will always grab you like a bulldog and always will have you – he will always make you suffer on the court. It's true. That's how you feel when you play against him."
"I managed to win a very important title, no? So that's very, very important for me." Admitted Nadal who'd not played on a hard court since January, "To be able to win a lot of matches when you were not playing that well, and especially in big events, that makes a big difference, so this victory have a bigger value for me than others." Of course you can bet on Nadal having quickly turned his mind to Cincinnati afterward, but for those who take advantage of US gambling laws regularly, the Open odds beckoned.
Bet On Nadal To Win The US Open At Bovada Today
On news of his win at the Rogers Cup the odds you could get for a bet on Nadal to win the US Open tightened up a little, and whilst Novak Djokovic is still the favourite, getting odds of around 11/4 on sites like Bovada (one of the best online betting sites in the United States) the Spaniard is now not as far behind as he was sitting at around 4/1, the same odds the bookies are giving Roger Federer. But does that mean you should take them up on the offer? Can Nadal really win the US Open this year?
One man who probably can't is Stefanos Tsitsipas, although out of deference to his Toronto performance the bookies like Bovada are giving him a cordial and generous 66/1. For comparisons the guys he beat on the way to that final with Nadal, Dominic Thiem and Alexander Zverev get 25/1 and 8/1 respectively. In the end if there's a take away lesson from the Rogers Cup is that a bet on Nadal to win the US Open is no foolish flutter, well…….that and knowing Djokovic can be beaten on clay.
GAMBLING News -
December 2022