Wild Card Slot Offers Up Odds On Coco Gauff At The US Open
The Future Of Tennis Is Still Awaiting Her Fairytale

Odds On Coco Gauff At The US Open Now Just 50/1

Serena Williams Remains Favorite At The Bookies
She wowed the crowds at Wimbledon, emerging onto the international stage and winning hearts if not the tournament, and now she's been handed one of the wild card slots for Flushing Meadows. She'll almost certainly win it sometime but will it be this year? The bookies like Bovada, one of the best online sportsbook sites in the US, are handing out odds on Coco Gauff at the US Open of 50/1, so perhaps not, but it's only a matter of time till she surpasses the old guard.
"It was definitely the best week of my life." Admitted the fifteen year old having reached the fourth round at Wimbledon. "I learned how to play in front of a big crowd. I learned what it was to be under pressure. I learned a lot and I'm really thankful." She continued, and, as if she were speaking specifically for those thinking of taking up those odds on Coco Gauff at the US Open, she went on to say, "I hope they learned about me. That I'm a fighter and I'll never give up."
Women's US Open Odds at Bovada

Karolina Pliskova – 16/1

Johanna Konta – 16/1

Elina Svitolina – 14/1

Petra Kvitova – 11/1

Angelique Kerber – 11/1

Sloane Stephens 10/1

Ashleigh Barty – 10/1

Naomi Osaka – 7/1

Simona Halep – 7/1

Serena Williams – 4/1
The tournament at Flushing Meadows is likely to be a stern test of that statement as she faces off against the established cadres of the ladies tennis world once again, only this time in front of crowds of people who have bet on sports in the US to be astonishing and will settle for no less. Wimbledon might be a pressure pot, but it's an intimate one, the odds on Coco Gauff at the US Open perhaps reflecting, if only in part, that this will be a far less forgiving audience for her.
A Tennis Superstar Awaiting Greatness
This is already evident. US media coverage has already included tales of what some have characterized as rule bending by the organizers to include the 15 year old. Now WTA rules do indeed state that she's not eligible for any more wild card slots before her next birthday, she has already had three since reaching 15, however as the bookies offering up odds on Coco Gauff in the US Open will tell you, Grand Slam tournaments do not need to follow that eligibility rule.
https://www.instagram.com/p/ByMYWF3gAI4/
This "exemption" is admittedly only really proclaimed by the organizers of the tournament, but the WTA is unlikely to get overly exercised about it. The instituted rules were brought about in the mid-nineties to prevent young talent burning out with too many competitions, but anyone in the US gambling laws like that are immutable hasn't had much experience of the fame train. So if you're surprised there are odds on Coco Gauff in the US Open, don't be. She's a big draw now.
Odds On Coco Gauff At The US Open Are 50/1 At Bovada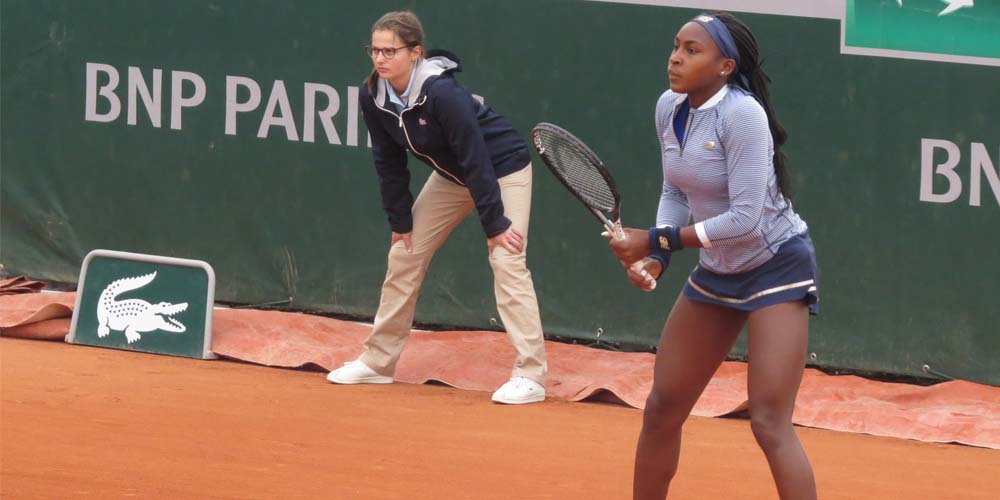 She may have participated in Grand Slam tournaments before, in the French Open, indeed at the US Open in 2018, but it'll be that Wimbledon performance that will be forever thought of as the start of her ascent to tennis greatness. The odds on Coco Gauff at the US Open today might not be the most sensible wager to take up right now, unless you believe in fairytales (and those have been known to happen) but soon enough it'll be the natural choice to bet the farm on this player.
US Open 2019

Date – 26

th

Aug till 8

th

Sept

Edition – 139

th

Venue – Flushing Meadows

Location – New York, USA

Category – Grand Slam

Surface – Clay

Champion 2018 – Naomi Osaka
This year, naturally enough, Serena Williams is still favorite despite recent injury difficulties, at 4/1 on sites like Bovada, one of the best online betting sites in the US. Of course, if you think her back will play up again perhaps Simona Halep or Naomi Osaka, both at 7/1 right now, could be better choices, or even Ashleigh Barty at 10/1. The fairytale might still be a little way off for the newest Tennis hero, but the odds on Coco Gauff at the US Open announce she's here to stay.
GAMBLING News -
December 2022