Are You Ready for the 2022 BAFTA Best Rising Star Odds?
Posted: February 16, 2022
Updated: February 16, 2022
BAFTA is the biggest movie awards shows in the UK

This year it will take place on the 13th of March

Lashana Lynch and Kodi Smit-McPhee v the most winning odds this year
Do you want to know the 2022 BAFTA Best Rising Star odds? In this article, we'll show you all the actors and actresses who have the highest odds. The British Academy of Film and Television Arts or better know as BAFTA is a non-profit organization in the United Kingdom. It supports develops and promotes the moving image arts.
BAFTA offers an international program of learning events and activities. Including seminars, masterclasses, scholarships, lectures. And what's more even mentorship schemes in the United Kingdom and the United States, in addition to its yearly award ceremonies. All in all, it's one of the most important events for the film industry. From year to year you can even bet on the outcome, the winners of each category. One of the best categories to bet on is without a doubt is the Best Rising Star. So keep on reading to find out who has the most winning odds! And then don't forget to visit 22BET Sportsbook to put on your bets!
Lashana Lynch Is the Absolute Frontrunner 2.204
Lashana Lynch is one of five contenders for this year's BAFTA Best Rising Star Award. She made history as the first black female 007 in "No Time to Die". Lynch's outstanding performance as Nomi in Cary Fukunaga's Bond film received worldwide recognition. Producers wanted to make 007 relevant for a modern audience, so they cast the 34-year-old west Londoner. Lynch was "forcefully magnetic in a little underwritten character," according to an Observer assessment. 
"The Woman King", a historical epic set in South Africa is one of her next project. Just like the film version of the musical "Matilda". The actress is really one of the rising stars this year and we can't wait to see her in more movies. Right now it seems like she is the frontrunner for the 2022 BAFTA Best Rising Star Odds. If you visit 22BET Sportsbook, you'll find that she has her odds at 2.204. With a high winning odd like that what else do you need to put your bets on her? 
Can Kodi Smit-McPhee With his Role in "The Power of the Dog?"
Kodi Smit-McPhee is the third one on the list of the 2022 BAFTA Best Rising Star odds. He has his winning odds at 3.00 according to online gambling sites in the US. He has appeared in films such as "The Road," "Let Me In," "ParaNorman," and "X-Men: Apocalypse." In Jane Campion's "Power of the Dog," he played a larger part this year. Furthermore, he received worldwide recognition and multiple prizes for his performance. He has already been nominated for multiple accolades for his performance as the best supporting actor in that film. The New York Film Critics Circle, the Chicago Film Critics Association Awards, and the Washington D.C. Area Film Critics Association Awards are just a few examples. What's more, he also has good winning odds at the Critics Choice Awards Best Supporting Actor category. 
With a fresh new tale and topic, the film manages to bring back the iconic western aesthetic to the big screen. It tells the story of two brothers, Phil (Benedict Cumberbatch), who is rough and manly, like a lone wolf, and George (James McAvoy). The latter, on the other hand, is more of a gentleman and marries a woman who has a kid named Peter. He is pursuing a doctorate and is the polar opposite of Phil. Kodi Smit-McPhee plays Peter, who has a tangled connection with Phil later in the film. Smit-McPhee's acting is outstanding, and he flawlessly embodies his role. 
Ariana DeBose Also Has High Winning Odds
Next up we have another young star, Ariana DeBose. According to 22BET Sportsbook she has the same odds as Kodi Smit-McPhee. That means his odds are at 3.00. The new version of "West Side Story" is an absolute hot topic right now. Directed by Steven Spielberg, the movie seems to get many awards. What made the movie even more amazing is the acting. And especially Ariana DeBose's acting is outstanding. Bernando's girlfriend Anita is played by DeBoise.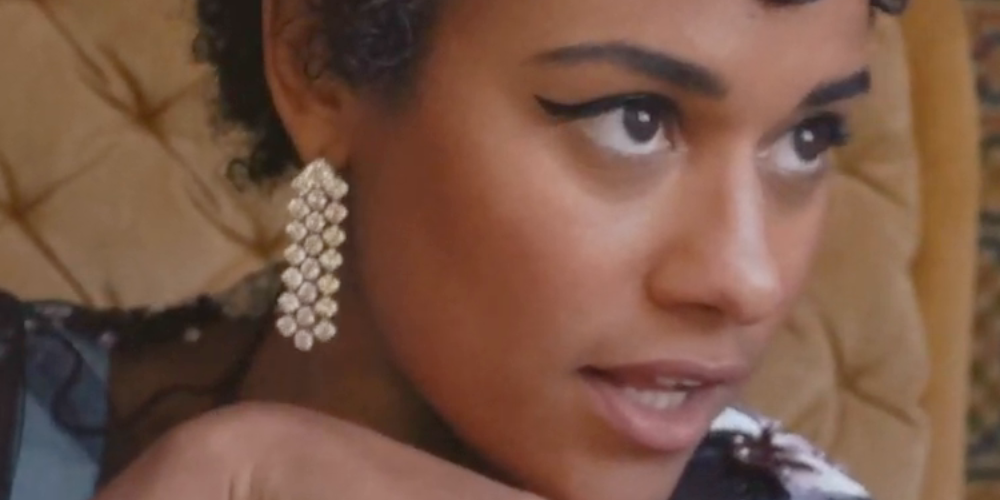 She is the one who acknowledges Maria and Tony's affection for one other. The actress' name may be recognized to viewers from the television show "So You Think You Can Dance," when she made her broadcast debut. She then went on to Broadway, where she received Tony Award nominations. She had a role in Netflix's "The Prom," but it was in 2021's "West Side Story" that she got her major breakthrough. She is a rising Hollywood star with a strong chance of winning a BAFTA this year. So why not place your wager on her? Don't hesitate!
2022 BAFTA Best Rising Star Odds: Don't Forget Millicent Simmonds! 
If you are looking for the 2022 BAFTA Best Rising Star Predictions don't forget Millicent Simmonds! The 18-year-old made her feature film debut in 2017 with "Wonderstruck". Then went on to star as Regan Abbott in the horrific horror thriller A "Quiet Place" before returning for the sequel. All in all she is most recognized for her role in John Krasinski's film "A Quiet Place". It was released in 2018. She portrayed a deaf daughter of a hearing couple, Emily Blunt and John Krasinski, respectively. Simmonds also had a two-episode storyline in the third season of the Disney Channel television series Andi Mack.
Although she nailed her role in the first movie, it seems like the second one could bring her recognition. In 2020 "A Quiet Place Part II" debuted, and it immediately brought her fame. She absolutely nailed her role once again. Right now she is one of the nominees this year at the BAFTA Best Rising Star Award. If take a look at the online sportsbooks in the US you'll find that she has her odds at 13.00. So why wouldn't you place your bet on her?
GAMBLING News -
December 2022