Last season will be hard to beat after its season-long battle between Lewis Hamilton and Max Verstappen. But we are sure that the new season will bring lots of excitement and surprises too. The 2022 F1 Drivers Championship predictions expect Hamilton to take back his crown, but Verstappen will make everything to defend his title.  While Hamilton's new teammate, George Russell can also have a big role in this year's title battle.
You had to see it to believe it. The 2021 Formula 1 season was simply breathtaking, with lots of ups and downs for both top drivers. For seven-time world champion Lewis Hamilton and his rival, Max Verstappen who fought for his first championship title. The two top drivers collided a couple of times during the season, making the whole season more tense. They were level on points ahead of the last race in Abu Dhabi, a very rare thing in the sport's recent history. And the final race didn't disappoint either, with Verstappen overtaking Hamilton in the last lap. With this move, the Dutch won his first F1 title and make all his Red Bull team happy. In the new season, he won't have an easier job to defend his title. As Hamilton wants to get his record-breaking eighth title now. 
Hamilton is the top favorite in the 2022 F1 Drivers Championship predictions
Lewis Hamilton's future was in doubt after the British champion lost the title in controversial conditions. Most of us were sure though that he will continue this season and fight for his eighth title. He said he feels the freshest in his life which promises an even more aggressive racing from Hamilton. Mercedes looked fast again in the pre-season test and will be difficult to beat even in the new era. Where new car designs have been introduced in order to make the races more spectacle. Thanks to the redesigned front wing and nose, the cars can get closer to each other to make overtaking easier.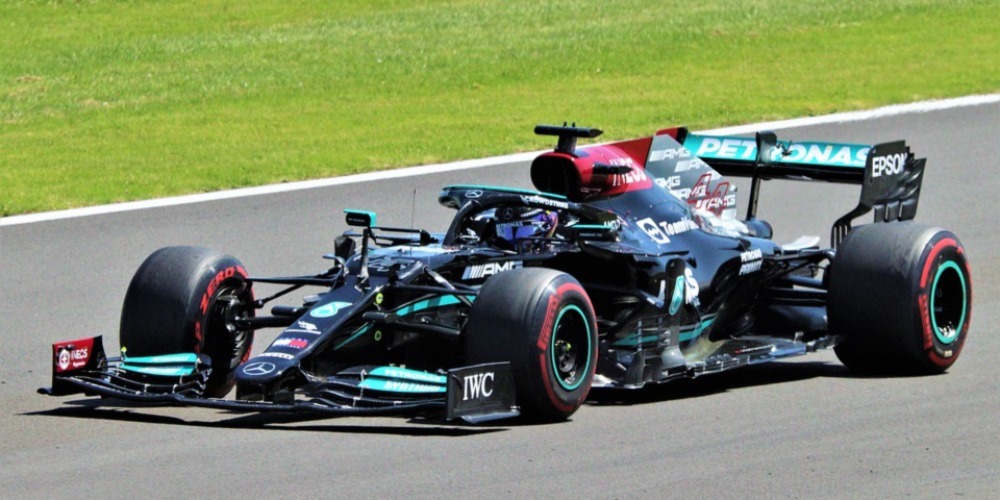 Well, Hamilton already had close interactions with Verstappen last season, and these two drivers are likely to dominate in 2022 as well. Online sportsbooks in the UK favor Hamilton to win the title in their 2022 F1 Drivers Championship predictions. They offer the odds of 2.37 for his victory. Max Verstappen follows him with the odds of 3.75 which sounds a bit harsh for the defending champion. The Dutch driver has just extended his contract with Red Bull for 2028 so will be in a comfortable position. But surely he won't just sit back and let Hamilton win again. More intense battles are expected between them, making it another memorable season. 
Main Challengers From the Young Generation
One of the biggest question of the new season is that how George Russell will fit into his new team at Mercedes. And how he can work along with the experienced but self-focused Hamilton. The 24-year-old Brit has already shown his talent at Williams. And on the few occasions he was driving the Mercedes car as Hamilton's replacement. Now he will have a chance to get his first F1 victory and fighting against the best drivers for the points. But as the example of Valteri Bottas has taught us, it's not always easy to deal with pressure in the team. And be a teammate of Hamilton. Online gambling sites in the UK still rank Russell ahead of the other drivers with the odds of 6.50 to win the title. 
Ferrari fans are hoping for a better performance this season from the team and their drivers, Charles Leclerc and Carlos Sainz. According to the latest results in Barcelona, the cars looks faster, that can be a inspiring sign for both drivers. Leclerc finished behind his teammate in 7th place last year but the difference was only 5,5 points between them. Now the Monegasque has the smaller odds with 7.00 to win the so-awaited title for Ferrari.
Sainz performed well in his first season at the Italian team, finishing four times on the podium. He will also aim for his first F1 victory. Which he can easily get if Ferrari can keep up with Mercedes and Red Bull. Staying with young drivers, we also have to mention Lando Norris, who also got some great results last season with Mclaren. The British driver is still only 22, but he already finished five times on the podium.  Now his odds to win the championship are 13.00 on bet365.