2022 Premier League Special Predictions – City Winning Again?
Man City favored to win the league again

United is in shambles after a shake first half of the season

Salah will likely finish as top goalscorer but can Liverpool catch City?

Various special predictions for the 2021-2022 Premier League season
There's still a long way to go until May 22nd but just like most of the time, a winner will emerge sooner. With almost half a year left until the end of the 2021-2022 season, Manchester City is in the clear lead. Out of their 21 matches (currently), they've only lost two, against Tottenham and Crystal Palace. The next game is an important one as they face Chelsea, who's 2nd in the Premier League. If City wins, they'll only stretch their 10 point lead further. What if City wins the league again but falls short in the Champions League? Football is beautiful and this year is full of great potential and excitement. With the 2022 Premier League special predictions we are mainly going to talk about who's winning the league. A lot of crazy opportunities are available however so feel free to dive into this topic with us.
Seeing how Chelsea won the Champions League last year and are currently 2nd in the Premier League, a lot of people favor them. Since the arrival of Thomas Tuchel, the performance of The Blues has improved and online sportsbooks in the UK were predicting them to finish the season with over 85 points. If Manchester City can be slowed down, the Chelsea Premier League predictions for the 2022 campaign might even come true. City will face Chelsea on the 15th of January and BetVictor already offers a wide range of betting options. For example, Manchester City is favored to win with ⅗ odds (62.5% implied probability). The last time the two met in a Premier League match was on 25 September 2021 with City winning 1-0 by scoring in the second half. However, while City won the Premier League last year, Chelsea lifted the Champions League trophy.
Should City Worry About United This Year? – 2022 Premier League Special Predictions
City won the league last year with a 12-point lead over United. This year, The Red Devils are struggling in the 7th position on the table. The beginning of the season felt promising with the arrival of Ronaldo and their early successes. Speaking of Cristiano Ronaldo, everyone knows how many things revolve around his presence. The man's one of the most betted on players of all time. If we think about it, he's also probably the most popular player of all time. You couldn't imagine how many Premier League predictions are available for Ronaldo. After the sacking of Ole Solskjær, United brought on Ralf Rangnick as interim manager on the 2nd of December. Rangnick produced three wins and two draws since his arrival to Manchester.
Many people think that it might be too late for United to go for the title but they can still secure a future Champions League spot. Currently, only 4 points are separating them from Arsenal's 4th spot. Everyone knows there's something wrong with the chemistry and performance of the team but nothing is unfixable. Ralf Rangnick is one of the most important people in the development of modern German football and he is also credited with influencing some of the best current managers like Thomas Tuchel, Jürgen Klopp, Julian Nagelsmann, and Marco Rose. We cannot wait to see what he can do with Manchester United.
There's Still Time To Catch Manchester City
In recent years the Premier League top 4 looked something like this: Manchester City, Liverpool, Manchester United, and Chelsea. Of course, this order is irrelevant to the topic, and sometimes this ranking was disrupted as Tottenham or Arsenal cracked the top 4. There were seasons when the title race was close and when it wasn't. Currently, in the 2021-2022 season, only Chelsea and Liverpool are closer to City but even they're at least 10 points behind. A 4th place Arsenal is already 18 behind Man City. By now every football fan knows that you can never count out Liverpool for spicing things up a bit. Liverpool recently faced Chelsea and the clash ended in a 2-2 draw. There are a lot of articles and interviews discussing controversial decisions made before and during that game. An example is Tuchel leaving out Lukaku from the team.
While this match pretty much set back both Chelsea and Liverpool, they can still get back into the saddle. All of the current top 3 teams in the Premier League have only two losses. The difference between them is that City won their last five games, while both Chelsea and Liverpool only won one. And it's not like the odds are against Liverpool, for example. Their next league match is against Brentford with 2/7 (77.8%) odds to win on BetVictor. Of course, people are going to say it's Brentford, but that's not the point. The point is that how often do you see Liverpool as an underdog in a Premier League match? Exactly. The same goes for Chelsea, except when facing the league-leading City on January 15. If the two teams can't change in the new year, they might as well congratulate City now.
Rebuilding and Transfer Rumors Fill The Air Everywhere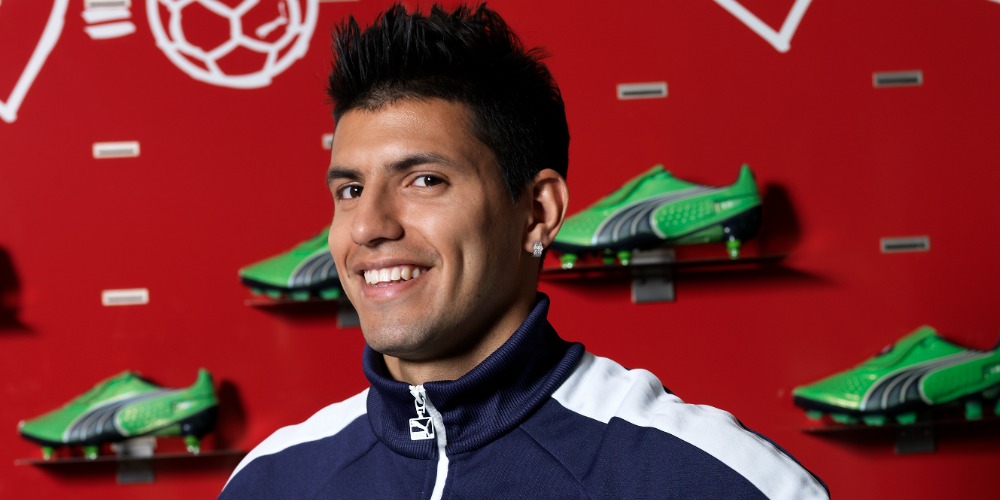 The legendary Argentinian striker Sergio Agüero transferred to Barcelona last season, leaving behind a hole that City still hasn't filled in yet. Unfortunately, Agüero announced his retirement on the 15th of December due to health reasons, shocking the whole world with the news. Many of his teammates and coaches (both present and former) attended the live announcement. Manchester City hasn't been lucky with transfers recently. Harry Kane was supposed to join the club to make up for Agüero's absence last summer but the trade didn't come to fruition. Online sportsbook news in the UK reported that Manchester was ready to give out £150 million for the England captain. However, Kane changed his mind and decided he would rather take his talents elsewhere. Somewhere towards the direction of Madrid, according to several transfer rumors. After the disappointment with Kane, Manchester City hasn't been lucky with other transfers either.
According to recent reports City may look towards the signing of the Norwegian wonderboy, Erling Haaland. They're not in favor of this signing either and have fallen behind on the list of potential clubs for the Dortmund striker. Barcelona, Real Madrid, Liverpool, Chelsea, Man United, and Bayern Munich are all interested in signing Haaland in the summer. Most likely, someone will eventually outbid City's offer. Guardiola and The Citizens are looking to sign the 22-year-old Bologna midfielder Mattias Svanberg. But according to online sportsbook news in the UK, the Swedish midfielder is a top priority January transfer target for rivals Tottenham. If City is unsuccessful in this signing, they might consider adding veteran Toni Kroos to their ranks. The Real Madrid midfielder previously expressed his interest in a move to City. While it's not exactly your ideal "rebuild signing", Kroos can still be a great addition.
Additional 2022 Premier League Special Predictions And Bets
As the season goes on, more and more special bets become available with many people making their predictions. In this article, we focused on a more popular prediction, the winner of the 2021-2022 Premier League. In this regard, BetVictor has Manchester City winning with 1/10 (90.9%) odds, followed by Liverpool, 10/1 (9.1%), and Chelsea, 25/1 (3.8%). What can we say, the numbers are really in City's favor, but don't lose hope as May is still far away. There are even special predictions for the top 4 or top 6 finishes, bottom 3 (relegation zone), top goalscorers, and more. For example, Liverpool right-winger Mo Salah is favored as the top goalscorer of this season with 2/7 (77.8%) odds, followed by a soon-to-be 37-year-old Ronaldo with 6/1 (14.3%) chances.