There are plenty of roulette strategies out there. But which of them will improve your game and help you make a profit in no time? You may have heard about the famous 666 Roulette Strategy. The logic behind its name is because the numbers on the wheel add up to give 666. Although this strategy has its fans, many people in the field believe that it cannot produce the result that it claims to produce. In this article, we decided to figure out who is right. Let's get it started!
The logic behind the 666 Roulette Strategy
It is not entirely clear whether the name of the strategy is since the sum of all sectors of the roulette is equal to this number or that the application of the system requires sixty-six bankroll chips. Indeed, it is in this amount that a deposit should be made to be able to put the system into practice. Besides the 666 Roulette Strategy provides betting on equal chances and specific numbers. 
Therefore, any four sectors randomly selected by the player from the following numbers will remain unclosed: 4, 6, 15, 22, 33, and 35. The loss of unclosed sectors will result in the loss of sixty-six bankroll chips. However, to recoup after the defeat is quite difficult. Trying to get back lost funds can lead to even more substantial costs. Many customers of online casinos in the USA find this strategy complicated. Therefore, we have decided to find out what makes it so difficult.
Rules of the strategy
Using 666 Roulette Strategy you need to have a sufficient supply of cash since you will have to bet $ 66 on each roulette spin. These $ 66 should be arranged as follows:
You bet $ 36 on red.

$ 4 you bet on the following pairs of numbers: 0+ 2, 8 +11, 10+13, 17+20, 26+29, 28+31. The total bet is $ 24.

For $ 2 you bet three separate numbers that you can choose at your discretion: 4, 6, 15, 22, 24, 33, 35. The total bet is $ 6.
Thus, you cover almost the entire roulette field, except for the 4 remaining numbers. In this regard, at each roulette turn you can have only two possible outcomes of the game:
You win $ 6 if you have played any of your bets.

You lose $ 66 if your bet has not played.  
However, this imbalance can be called a serious drawback of the system. You can pre-test the strategy in a demo mode to visually verify its pros and cons and reasonably decide whether to risk real money. It's pointless to increase bets after losing twice or four times. In any case, you can recoup only as a result of a winning series consisting of at least eleven spins. Often, such a series will not allow you to complete the limits of the selected game table.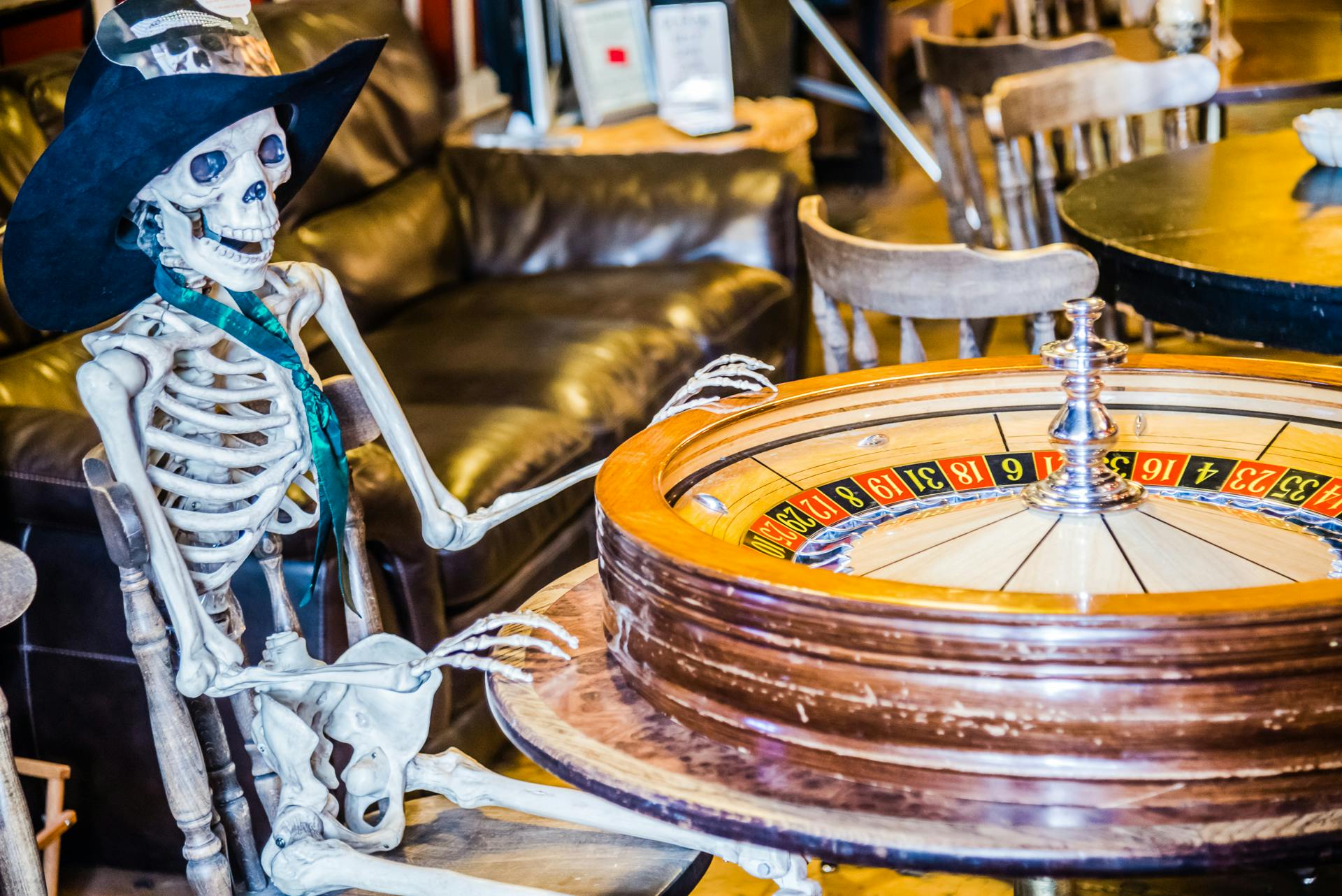 Therefore, it will be safer to complete the game after the first defeat. Attempts to recoup are not recommended. It is better to resume the session on another day or change the strategy, choosing a more reliable and less risky option for betting. All in all, it is best to use the 666 Roulette Strategy, applying the principle of progressive bets.
To sum it up
666 Roulette Strategy is one of those strategies, the principle of which is to cover with bets as many numbers on the roulette table as possible. In this way, you increase the chances of winning. However, if we talk about the effectiveness of this strategy, then it can only be mathematically advantageous if combined with progressive rates. Otherwise, the 666 strategy does not have any value, and we do not recommend using it in practice. Therefore, it is better to familiarize yourself with Winning Quad Roulette Strategies that are safer and more effective. T