In this article, we will provide you with our top picks for the best poker players of all time in terms of skill. Previously, we have explored the top ten poker players in the world and the best Romanian players based on total earnings. In recent years, the game's popularity has risen significantly with many poker streamers taking full advantage of the situation. In addition, more inspiring female poker players are taking part in major tournaments. All in all, poker is becoming a global game that everyone enjoys playing. However, only a few have mastered its secrets, and they are included in the list below.
Doyle Brunson Longevity is Unparalleled
Topping our list for the best poker players of all time is Doyle Brunson. With a net worth exceeding 80 million dollars, Brunson has been at the top of the game for over 50 years. Although the 88-year-old is currently retired, he is still one of the greatest to ever play the game. No player has had as much longevity as he did. In 2017, the American professional poker player made it to the WSOP final table at the age of 84 years old. In addition, after winning a tour event in 2004, he held the record for the oldest player to win at such an event. Throughout his career, Brunson has won a total of ten World Series of Poker bracelets which puts him second place for most bracelets won in the history of the game. Currently, Brunson is enjoying his retirement and does not plan to play in any professional tournaments.
Phil Ivey is a Natueral Talent
Many people consider Phil Ivey to be the best poker player of all time. As an amateur, Ivey started playing poker with friends and co-workers. At a young age, he showed that he has the talent to become a great poker player. Ivey decided to turn professional and became the youngest player to win a World Series of Poker bracelet. As a result, he earned the nicknames "Tiger Woods of Poker" and "The Phenom".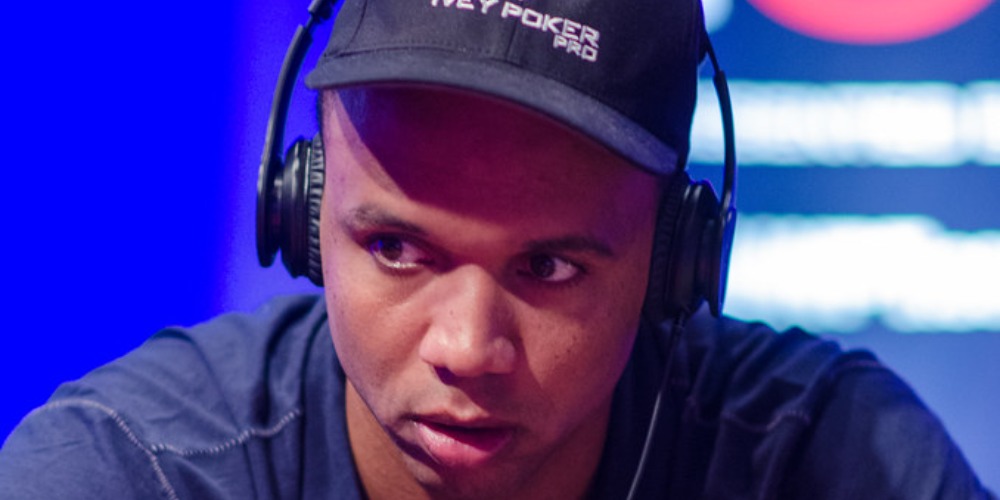 After 10 WSOP bracelets and many other wins, Ivey entered the Poker Hall of Fame in 2017. With a net worth of more than 100 million dollars, the American player is enjoying playing online poker. If you think you have got what it takes to be a successful player like Ivey, then online gambling sites in the United States are the place. Go to 1xBET Casino to play poker with the best and biggest offers possible.
Phil Hellmuth Certainly Makes the Best Poker Players of All Time List
Another Phil that makes it to our list of the best poker players of all time is Phil Hellmuth. At an early age, Hellmuth was a troublesome kid who did not want a normal job and skipped school. However, he found his passion for poker and started playing at a young age. Currently, with a net worth of more than 20 million dollars, the 57-year-old is one of the biggest names in poker. In 2007, the American poker player entered the WSOP hall of fame. With a career filled with great success, Hellmuth holds the record for most WSOP bracelets won at 16. The 57-year-old has won numerous other competitions and titles but has not won the Champions Cup yet. Therefore, he will be looking to break this bad luck and win before retirement. Do you predict that he will be successful in doing so?
Is Daniel Negreanu the Best Poker Player of the Decade?
With his playful character, Daniel Negreanu earned his nickname as the Kid Poker. However, this does not take anything away from his skills at playing the game. Throughout his career, the Canadian player has won a total of six World Series of Poker bracelets. Additionally, he also won the two World Poker Tour Championship titles.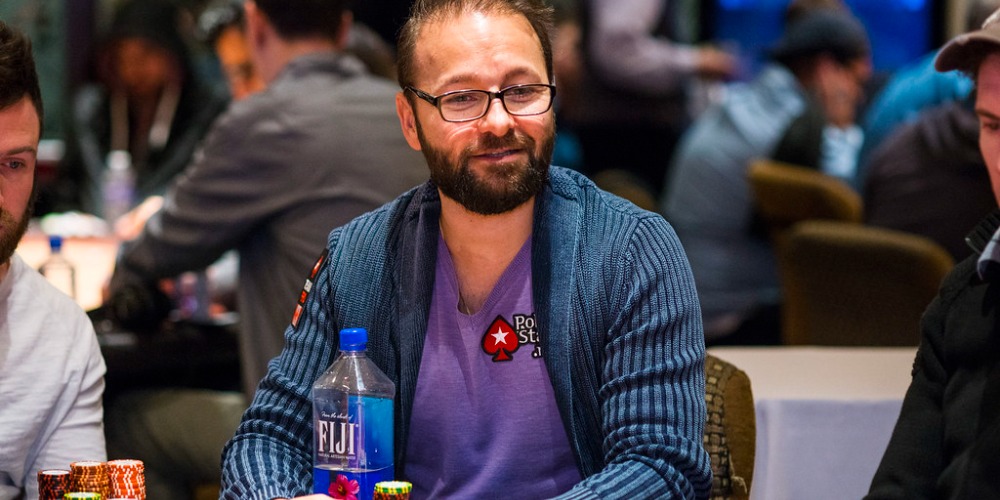 As a result, Negreanu made it to the poker hall of fame in 2014. Currently, sources indicate that the 44-year-old has a net worth of over 60 million dollars. With such a career full of success, the Global Poker Index acknowledged the Canadian player as the best poler player of the decade. Therefore, if you are looking to learn from the best poker players of all time, then Negreanu is the way to go as he published a course on how to play the game as he does.
Justin Bonomo Is Rising
Another exceptional player that makes it to our list of best poker players of all time is Justin Bonomo. With a total live earning exceeding 55 million dollars, the American player sits in 2nd place in the all-time money list. According to analyze poker, Bonomo currently has a net worth of 43 million USD. A highlight of his career was during the WSOP in 2018 after taking the Big One for One Drop event which resulted in him winning a whopping 10 million dollars. With that win, he even surpasses Daniel Negreanu in the all-time top earners in poker. Currently, Bonomo has won three WSOP bracelets, but with his talent, he will certainly gain more in the coming future.
Johnny Moss Concludes the Best Poker Players of All Time List
There is no better way to conclude this list with Johnny Moss, aka The Grandfather of Poker. Initially, the American player started his career as a road gambler in Texas before turning professional. Moss was notorious for being extremely competitive during his games which worked out in his favor.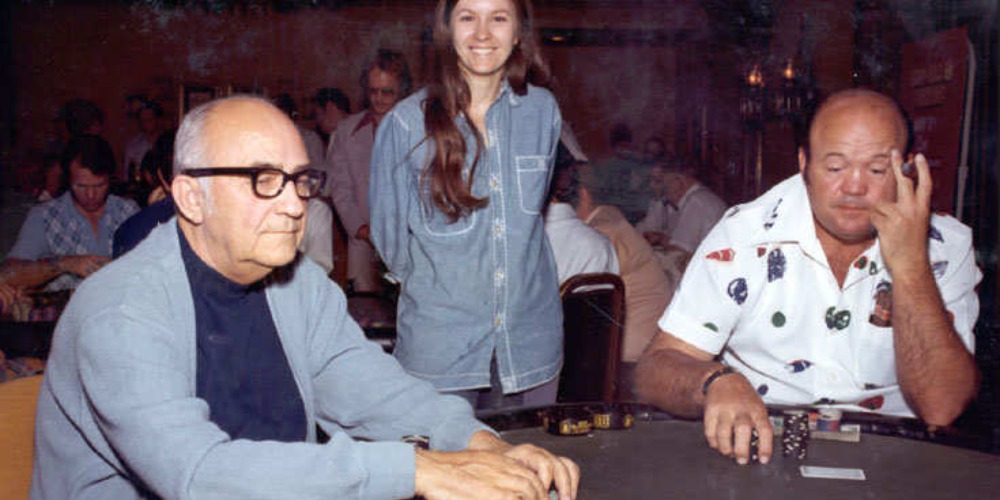 As a result of that, he is currently recognized as one of the best poker players of all time. In fact, he is the first WSOP bracelet winner in 1970. Since then, Moss went on to an additional eight more bracelets and a whopping 1.25 million dollars in tournament winnings. He is also an inductee in the poker hall of fame. Unfortunately, Moss passed away in 1995 at the age of 88 in his hometown Odessa, Texas. However, he will always be remembered as one of the first few people who established poker as we know it today.