Craps is a very popular dice game that you can play at both live and online casinos but right now we will talk about the advantages of playing craps online. The game is fast-paced which makes it more thrilling to play! Besides, there are many different bets on craps that you might pick to place, we'll come back to this later.
Surely, before you start discovering the benefits of playing this game, you need to know how to play craps. But sometimes, it's better to know everything beforehand before you dive deeper into the game. Therefore, regardless of whether you know the rules or not, this article will be helpful for you in choosing the right gambling game.
So, basically, there are two dices in a game and what you should do is aim to bet on the outcome of the dice roll. You will start the game by wagering on either passing or not passing the line.  In online craps there are also two stages – come out and the point stage. The player rolls the dice and this is the come-out roll. Depending on the outcome of the dice roll, you will know if you proceed to the point stage. Craps might be quite confusing for those who just start playing it. Yet, it's only in the beginning while you learn how to play the game. The longer you stay, the easier it becomes for you. So, here are some advantages of the game that you might find really attractive and start playing the game at Intertops!
One of the Most Obvious Yet Favorite Advantages of Playing Craps Online
You might have guessed which advantages of playing craps online we are going to focus on right now. It's the comfortability and portability of the game. It's so much comfortable to start playing crap whenever you want instead of waiting for a few hours until the house opens. That's the great thing about all online gambling games. No need to travel, to wear the dress-code, restrict yourself from eating what you won't – do whatever you want just here and now. But make sure you won't do anything that might hurt your results. In the end, you are playing for real money, and we bet you don't want to lose them all. So, take care of it.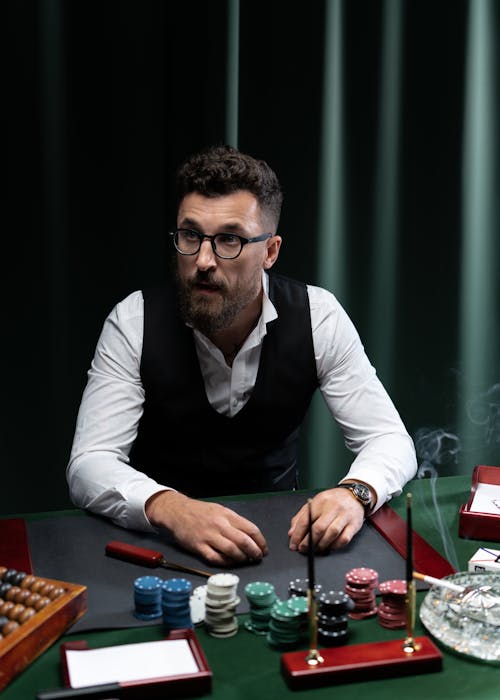 Challenge Your Luck at Craps
One of the greatest advantages of playing craps online is that you might get extremely lucky at this game. You just to make the right choice on the craps game, and here it is – your luck is in your hands! Maybe gambling superstitions might help, but do not mean these exactly. If you are lucky at playing table games, you should definitely challenge your luck at craps! Just make sure you picked the right time for placing your bets at craps.
There Are Many Different Betting Options at Craps
Just as we said in the beginning, there are many different betting options that you can hose from while playing craps. There is a pass and don't pass line bets, come and don't come, place buy, and many other types of bets. Therefore, if you are looking for a game where you do not have to stick by one betting type only, you surely need to go for craps!
Live Craps Won't Give You These
Another great thing among the advantages of playing craps online is the opportunity to benefit from the online gambling bonuses in the US. Live craps games do not usually offer gambling bonuses that might be a great loss for some. Bonuses that online casinos in the US offer to gamblers let you enjoy the games for free. This might be a perfect chance for newbie players to learn how to play the game and perhaps generate some winning strategies. That is, you can join real-money games for free and win money! But note that for withdrawal you will have to make some deposit.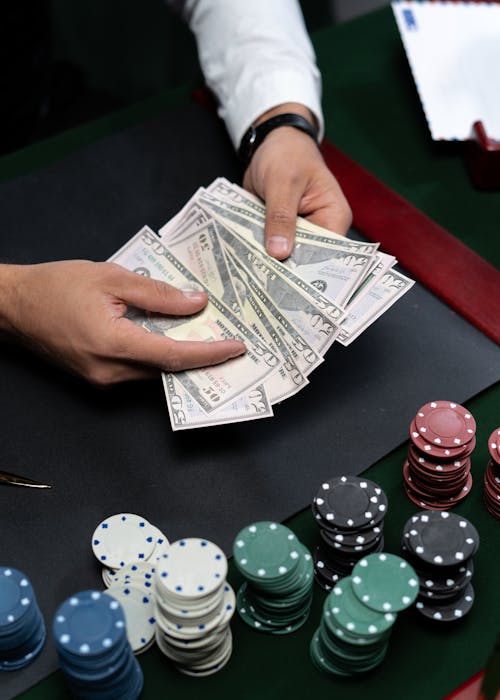 Lowest House Advantage
Most gamblers are always looking for the games that give the highest chances to win. So, the go for the low-house edge games. And craps is also one of those games! So, you can lower the house advantage to less than 1/2 of 1%. Great for those who want to win some money at craps! The fact that craps is among the most profitable gambling games is what makes it also among the most popular gambling games at online gambling sites in the US.
Advantages of Playing Craps Online – We All Love Socializing!
In the end, craps is just a great game for those who love socializing while playing! You can make a lot of new acquaintances and friends while playing craps. That's because craps is one of the best gambling games for socializing! Thus, if you love getting to know new people, start exploring the world of craps and learning more about the advantages of playing craps online!