If you like sports betting, you are probably aware of this: you can bet on basically anything today! And as such, you could have seen the most various odds on the internet. So, get this, you might not even be surprised: now you can bet on Arnott's Shapes next flavor – keep on reading to find the odds!
So, if you have ever visited online sportsbook sites in Canada, you could have seen wild things. You can bet on celebrities breaking up, them having a baby, a movie winning an Oscar Award or a musician winning an Emmy Award. You can also bet on the next president of Brazil or the democratic candidate in the United States during the next elections. And of course, you can find all the sports events – and their odds – on sites like 1xBet. From football through the Olympics all the way to chess: if you wish to bet on anything related to sports, you better look around on these websites. After knowing all this, it might not come as big of a surprise that you can also bet on food! And Arnott's Shapes is a popular snack – therefore you can see the odds and bet on its next flavor!
Arnott's Shapes next flavor odds: Arnott's Shapes
In case you have never been to Australia or New Zealand, maybe you have never heard of this brand. However, specialty deli stores all around the world might sell them, since they are so popular in the upper-mentioned island nations. However, it tells you a little bit more about Arnott's Shapes before we get into the possible next flavor and the odds on it. We would like to cite Wikipedia. According to the site, "Arnott's Shapes are a popular line of savory biscuits produced by Arnott's in Australia. First produced in Victoria in 1954, they were originally made in the shape of potato chips, until bakers realized they were too difficult to cut and were a waste of dough. In 1974, they switched to the flat biscuits, which are sold today."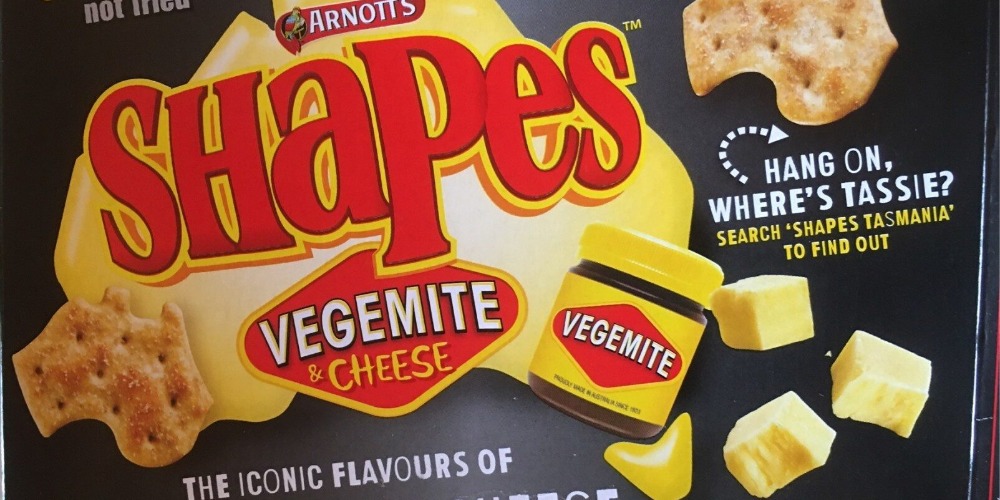 And what about the brand's popularity? Well, people just love them! Just imagine this: in one year, the people of Australia consume 53 million packets! That is just shocking! So, there is no surprise about them being so popular, that you can even bet on them, right?
Flavors Available
Everyone who likes to consume supermarket products must know that the most famous brands always come up with new ideas. And in the food industry, new ideas usually mean new flavors! Just think about chips! There are all kinds of Pringles and Lays' on the shelves. Not to mention sweets, like all the types of Reeses' or KitKats available. And that is no different for Arnott's Shapes! There are, of course, the most basic, traditional flavors, like the first, the barbecue one, or the cheddar and even the pizza. Consumers also love the Chicken Drumstick and the Nacho Cheese. Also, in 2019 they introduced a new "Aussie Legends" range. In that, you can find Australian favorites, like sausage sizzle, meat pie, and lamb & rosemary. But what will be the next Arnott's Shapes flavor – odds are coming up!
Arnott's Shapes Next Flavor Odds
So, you can already see the odds on the next flavor of Arnott's Shapes on 1xBet! The frontrunner right now is Garlic Bread with the odds of 3.5, but Za'atar Pizza is also a good choice with the odds of 5. The other choices are a little bit left behind, but still, worth considering. Waygu Beef has the odds of 7.5, BBQ ribs stand with the odds of 10, while Beef Burrito is at 10.5. So, while you wait out the next flavor, why not bet on it as well?