This goes to all the food junkies out there: now you can bet on the next collaboration of Krispy Kreme! You might be buying your favorite doughnuts and coffee every day in their places, so why not bet on their next big shot? Let us give you some ideas on it!
If you are reading this article, you probably like to place a bet or two on online sportsbook sites in Canada. If that is the case, you have probably known this: in 2021, you can bet on basically anything in the whole world. Everyone, who likes to place bets, can find something they are interested in, and something they are eager to put some money on. If you are not a sports fan, you do not really care who the next president of the US will be, or you are not someone who is thrilled about show business, there are still some great deals for you! You might think it is a scam, but it is really not! You can also also bet on food these days. For example, you can predict the next collaboration of Krispy Kreme, according to odds! And how? Keep on reading!
The Krispy Kreme-Story
If you have ever been to the United States, we are pretty sure that you have tried Krispy Kreme. But if you have not, you might not understand what the big fuss is about it. Let us lead you into this tasty world! Wikipedia says, "Krispy Kreme, Inc. (previously Krispy Kreme Doughnuts, Inc.) is an American doughnut company and coffeehouse chain. Krispy Kreme was founded by Vernon Rudolph, who bought a yeast-raised recipe from a New Orleans chef, rented a building in 1937 in what is now historic Old Salem in Winston-Salem, North Carolina, and began selling to local grocery stores. Steady growth preceded an ambitious expansion as a public company in the period 2000 to 2016, which ultimately proved unprofitable. In 2016, the company returned to private ownership under JAB Holding Company, a private Luxembourg-based firm. In July 2021, Krispy Kreme became publicly traded again on the Nasdaq."
So, as you can see, the company and the brand itself date back quite a while. But it is not the only reason why they are so popular! They have one of the most amazing doughnuts you have ever had! And they also like to experiment with new stuff. That is why it is exciting to bet on the Krispy Kreme Next Collaboration, according to the odds on 1xBet.
Krispy Kreme Next Collaboration Odds: Krispy Kreme Surprises
This is the above question: the brand loves to surprise its fans with different collaborations. That is why they have made doughnuts with Reeses', everyone's favorite peanut butter cups brand, and also Oreos, everyone's favorite biscuit brand.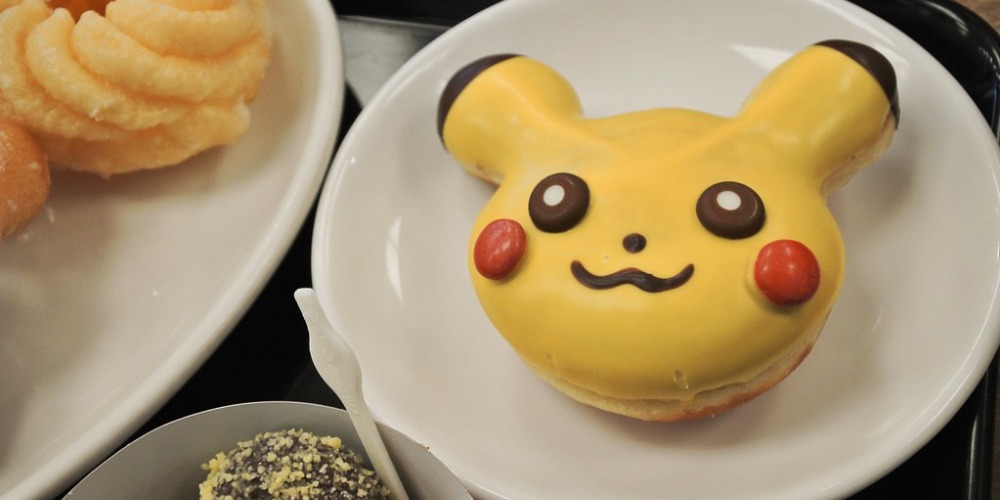 They also had Pokémon doughnuts for the fans of the late Pokémon animation show, and some sweets based on Minions. Nevertheless, they already made Jelly Belly, Snickers, Hershey's Gold, and Cheetos doughnuts! Not to mention the Krispy Kreme collaboration with Nike – who could have seen the odds on that? We will certainly not list all the previous collaborations they had, we just wanted to give you a little taste! And now, let us get to the next possible collaboration of Krispy Kreme, and the odds that the bookmakers on 1xBet made us!
Krispy Kreme Next Collaboration Odds
According to the odds on 1xBet, the next collaboration of Krispy Kreme will be quite tasty! The frontrunner is Tim Tam, with the odds of 2.5 – that would be full of chocolate surprise! That is also true to the next one, because it is KitKat, with the odds of 4. They can also see a Maltesers collab coming up, and a Milo one as well. They are both at the odds of 8.5. More surprising collaborations would be with Blue Ribbon Ice Cream, with Golden Gaytime, with KFC, Vegemite, and Pringles. They all have the odds above 10, but who knows? You can still put money on your favorite and see how it turns out!