Where and How to Bet on Muay Thai Online?
Posted: September 24, 2018
The go-to site for Muay Thai betting odds is 1xBet Sportsbook, where you can view the odds in American, Asian, as well as European format. However, you'll have to check back daily, as placing long-term bets on Muay Thai is not yet an option. In our guide, you'll learn how to optimize the site for your preferences in order to be able make the most of the odds in the shortest amount of time.
UPDATE (25.09.2018)
We were informed, that you can bet on fights from the Lumpinee Boxing Stadium as well, at 1xBet Sportsbook. This stadium, run by the Royal Thai Army, is well-known among western boxers too.
---
Each year, bookmakers include more and more sports in their portfolio: crossfit, sumo, and bodybuilding are just a few of the recently added betting options. However, there are still plenty of sports that are considered 'niche' mostly because they are not airing on television 24/7, like soccer or boxing. Muay Thai is one of those neglected sports.
Just try to find Muay Thai odds and you'll see how hard of a task it is.
What is Muay Thai?
If you are planning to bet on this sport, you probably don't need an in-depth introduction to its rules. For comprehensive information, please visit Tag Muay Thai. They have a great collection of terms, a review of technicalities and an overview of the sport's history. In brief, Muay Thai – the national sport of Thailand – is a combat sport in which "elbows, knees and kicks strikes are allowed, with the only protection being the gloves." A unique element of this fighting style is the clinch:
https://youtu.be/0vm9VK5vovM
1xBet Sportsbook for Muay Thai betting
The most reliable source for Muay Thai betting.
I could write a list of sportsbook sites in Thailand where you'll find Muay Thai odds maybe once a year, but that wouldn't help your case. I'd rather direct you to 1xBet Sportsbook, where you can bet on fights all year round, almost every day. As it was pointed out in the introduction, the only downside is that you cannot really plan for long-term bets. Most of the time, you can only see the actual day's fights.
What fights can you bet on?
Streams from the Rajadamnern Stadium

You can watch the fights unfold, and collect information about players watching live streams on the stadium's Facebook page. This will be your best resource to learn about the fighters and the sport in general.
The fights available for betting are from the Rajadamnern Stadium, the national boxing stadium that was established in 1945. Rajadamnern is the "oldest and greatest" operating Muay Thai stadium in Thailand. It is recognized by the World Muay Thai Council as one of the original homes of the sport. Which means that the stadium is under the patronage of His Majesty the King of Thailand. The only other stadium on similar level is the Lumpini Stadium.
"Rajadamnern Stadium operates 4 days a week on every Monday, Wednesday, Thursday and Sunday," puts the stadium's official site. This means that you can plan your betting around this schedule.
Muay Thai has its own category at 1xBet Sportsbook. If you scroll through the sports you'll eventually arrive to Muay Thai. For a shortcut, use the search function (see the image/video below). Just type in Muay Thai and click on the link that the search provides.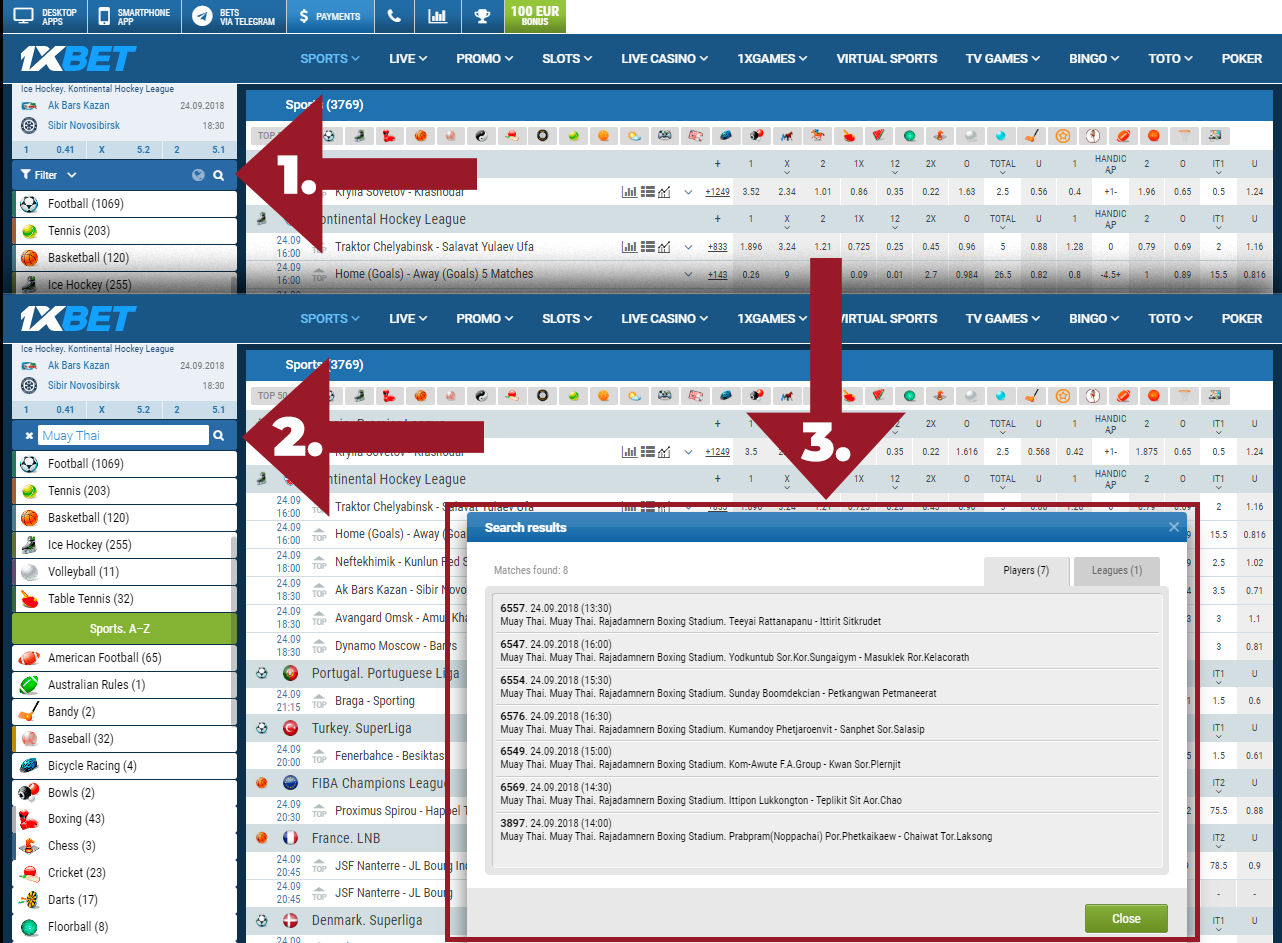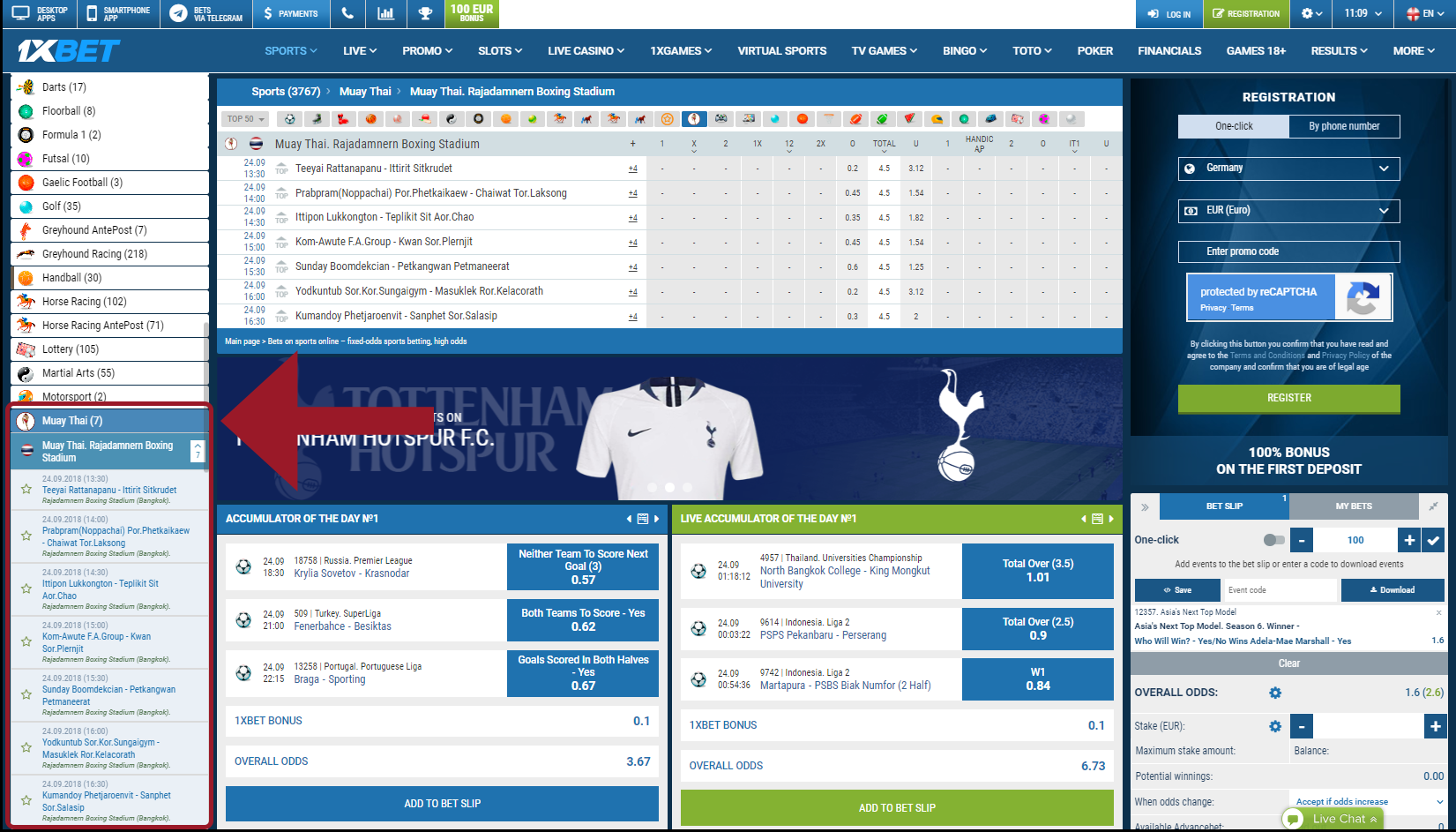 Customizing the interface
Do you prefer Asian view and odds format? We have good news for you: 1xBet Sportsbook's interface is completely customisable. Just click on the settings icon in the upper-right corner, change the settings and let the site autosave them for you. Thanks to this, the next time you want to bet you won't have to play around with the settings again. In our case that will elevate the whole experience to new level.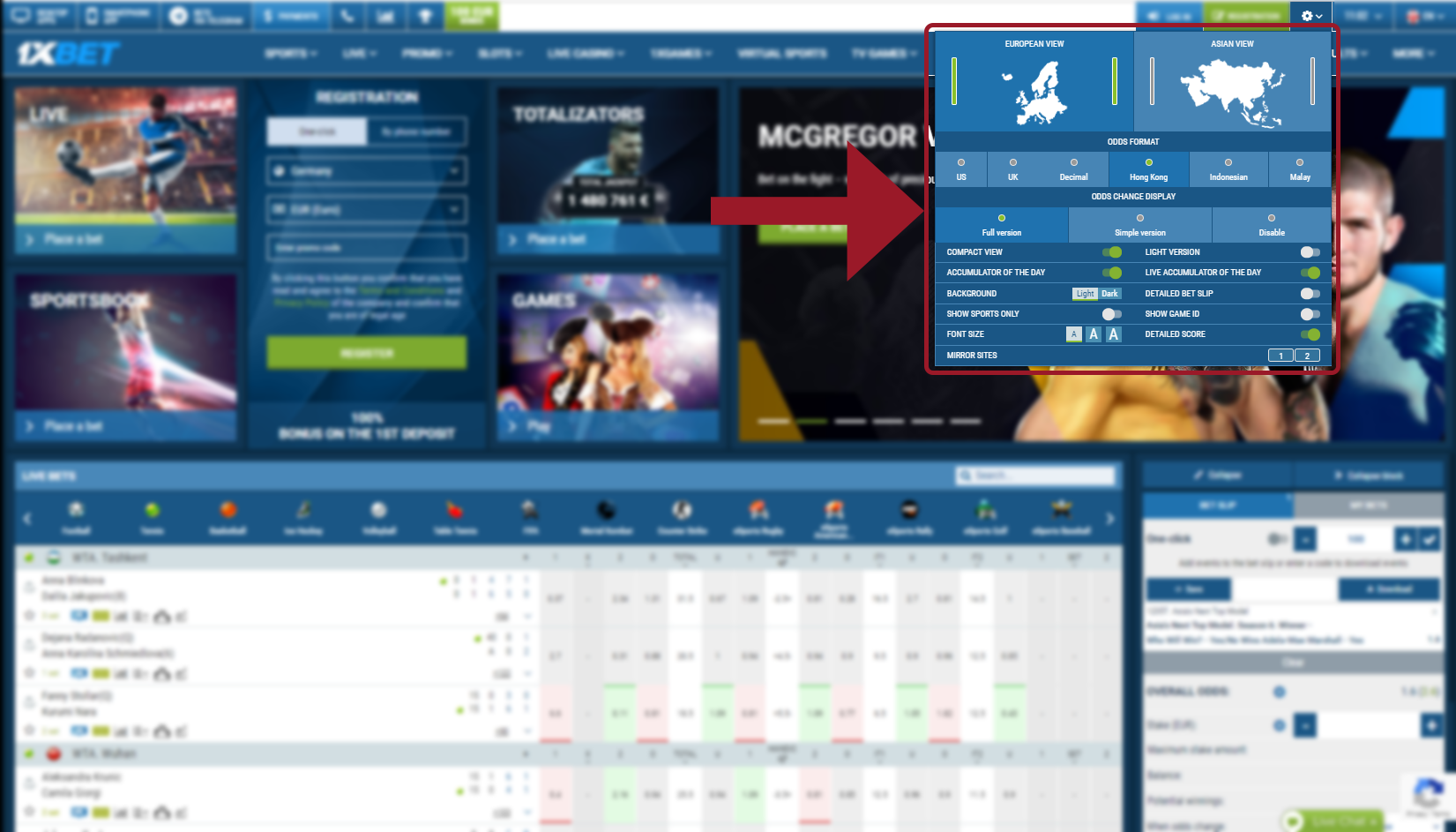 Making expert Muay Thai bets
In the following part of this article, we'll take a look at the pointing system of Muay Thai to help you make expert bets.
GAMBLING News -
December 2022