Top Gear is a BBC television show which gives car reviews seasoned with challenges, races and time laps. After Matt Leblanc leaves, the show needs a new Top Gear host to join Chris Harris and Rory Reid. According to internet gambling news in UK, the reason for Matt's departure is the lack of time to spend with close people in his life. So who can take Matt Leblanc's place? Let's look at the next Top Gear presenter odds.
A Fans' Favourite
Ever since he first appeared in Top Gear, Jenson Button immediately became the fans' favourite person to host the show. The best online betting sites in the United Kingdom predict 10/1 odds for Jenson to become the new Top Gear presenter after Matt Leblanc.
The most memorable moment was when Jenson co-hosted Top Gear as a celebrity guest in 2016. Despite having little presenting experience, the British racing and Formula One driver charmed the audience by handsomely drifting while speaking of the car. Fans who are begging for him to host Top Gear should also bet on the next Top Gear presenter to be Jenson Button!
Second Female Presenter After Sabine Schmitz?
2016 is the year Top Gear welcomed its first female presenter in 15 years. Her name is Sabine Schmitz, a German motor racing driver. According to online sportsbooks in UK, there is a high chance for a second female presenter recruit in the show. If you want to bet on next Top Gear presenter to be female, go with Rebecca Jackson (6/1).  
Not only is she a racing driver in the Silverstone circuit, Rebecca also has presenting experience with motor shows as well as doing car reviews. She is definitely a good fit for Top Gear.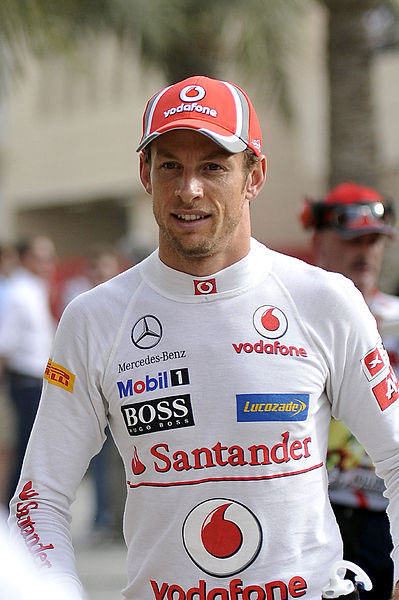 The Best Bet on the Next Top Gear Presenter
James Martin (47/25) is the bookies' favourite to become the next Top Gear presenter after Matt Leblanc. The former Saturday Kitchen presenter has a love for performance cars. What's more? James even showed us that he wanted to be the new Top Gear host. "I may have even put £100 on myself. But I've got no idea about whether I'll get it," said James.
We won't see Matt Leblanc in Top Gear anymore after 2019. This means we can expect the earliest announcement of the new host sometime in the coming autumn. 1xBet Sportsbook is where you should bet on the next Top Gear presenter before the official announcement!