Bet on Pro Kabaddi 2021: India's Biggest Team Sport Ever
Posted: December 15, 2021
Updated: December 15, 2021
Kabaddi is one of the oldest forms of physical activity in India.

It is a sport that evolved from a form of military training.

Kabaddi looks like a mixture of rugby and wrestling.
Kabaddi is a popular team sport that requires skill and strength and also combines the characteristics of wrestling and rugby. It originated in India 4000 years ago. Kabaddi is widely played across the Indian subcontinent. It was originally intended to develop self-defense. This is a simple and inexpensive game that doesn't require a huge playground or expensive equipment. Bet on Pro Kabaddi 2021, while enjoying one of the most unusual sports in the world!
The world is full of the most unusual sports. Not all of them have the destiny to acquire Olympic status. But each of them has their fans who love it and devote time to develop in the regions of the world. The Kabaddi game (with emphasis on the first letter "a") is one of the most ancient Asian team games. This game is over four thousand years old, and it originates in India. We don't know for certain how Kabaddi appeared, but his appearance at international competitions says a lot. 
Bet on Pro Kabaddi 2021: The Basic Rules of Kabaddi
This sports discipline is widely popular in Asian countries. And they included it in the program of the Asian Games, for the first time it happened in Beijing, in 1990. It is also famous as the play of the masses due to its simplicity and public appeal. Because it requires less expensive equipment, it is very popular in developing countries. It is an outdoor sport which they play on a clay court. But today they use indoor synthetic surfaces. The main goal of this game is to score points by raiding the opponent's court and touching as many enemy players as possible without holding a breath.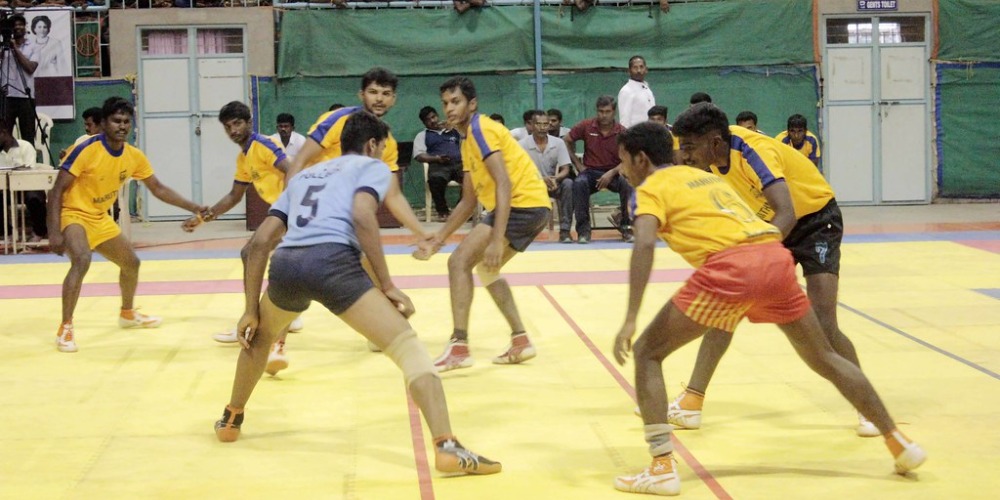 Each player sings "Kabaddi! Kabaddi! Kabaddi "enters the opponent's court and tries to touch the defense players closest to him, while opponents make concerted tactical efforts to catch this player. The game proceeds in such a way that the teams send the "raider" to the half of the court of the opposite team, where they will have to face four "stoppers". The raider must focus on one-stop and try to block it in the midline for 30 seconds to score a point. But if the stopper can prevent the raider from blocking it, the point goes to the stopper command.
A Little History of Kabaddi
The trace shows its existence since prehistoric times. Previously, they used it not only as an entertaining game but also to build up the physical strength and stamina required for daily work. They used it as a self-defense tool. A hint of the existence of a game far behind prehistoric times cannot be seen anywhere other than the great Hindu mythology of the Mahabharata, where Chkrabyuhi Abhimanyu's trap and defense against it speaks for themselves. They said that Arjuna was very good at this art. 
He went into the enemy's wall to destroy them and returned unharmed. Gautama Buddha also used this game as a means to discover his inner strength and endurance. And the manuscripts say that through this game only he got his bride. In 1918, Kabaddi received the status of a national game. As the online sportsbook news in India states, all the rules and regulations were also formulated in the same year, but officially entered into force after 1923, but it took quite a long time (1938) to get to the Olympic Games in India.
Check out the online sportsbook sites in India to bet on Kabaddi. On 1xBET Sportsbook, you can bet on Pro Kabaddi League 2021 which will begin on December 22 in Bengaluru.
Bet on Pro Kabaddi 2021: Interesting Facts 
Since Kabaddi originated in India, neighboring countries could easily access it and learn the game. Asian countries have dominated this game over the years and are believed to produce the world's best players in

Kabaddi

. Kabaddi is gaining popularity in countries such as Argentina, Denmark, New Zealand, Canada, USA, Australia, England, Italy, etc. 

Play requires excessive physical work when you have to pull or push another. Therefore, excessive loose-fitting dresses are not relevant. A pair of shorts and a vest are ideal. In some tournaments, such as the Pro Kabbadi League, players wear colored shirts to represent their team.
The total number of players in each team is 12. There are only 7 players on the playing court. 

The length of the game is different for different genres. There will be two sections of the game for men, each with a timeline of 20 minutes. In the women's and children's match categories, there are two sections and each half is 15 minutes each. After the end of one session, the team takes a break for 5 minutes.

To increase the popularity of kabaddi as a sport in India, they founded the All India Kabaddi Federation (AIKF) in 1950. Since its inception, AIKF has worked to improve the standards of the game. To this end, since 1952, it has regularly hosted Kabaddi Championships at the national level following the rules and regulations. 
As you can see, kabaddi is still a developing sport. Some of the latest innovations include the creation of women's and youthful kabaddi teams for both girls and boys. Watching a kabaddi match is just amazing and exciting, so we think it will soon spread overseas. So don't miss your chance to watch and bet on Kabaddi on 1xBET Sportsbook.