New Year's Eve Special Bets – What Does 2022 hold?
Posted: December 15, 2021
Updated: December 15, 2021
Are you looking forward to start 2022? Here is a way to do it right!

Place your bets on events from the next year!

New Year's Eve Special Bets: choose your favorite
People are wondering all the time: what does the future hold for us? We cannot do anything about it, it is in our nature. But the past two years made it almost impossible to predict anything about our upcoming years. However, there are already some special bets for New Year's Eve, that might worth a shot!
We can agree on one thing: the past two years brought happenings that we could have never foresee. Cancelled sports events, people staying in their homes, no travelling, no eating or drinking out, whole industries going bankrupt. Of course, it also had some impact on gamblers, as they started to spend more time on online sportsbook sites in Canada, and less in land-based facilities. All in all, these are quite irregular times. But what about next year? Can we already make assumptions on it? Well, the bookmakers at 1xbet are trying to do so! If you check it out, the special bets section has a series of New Year's Eve special bets! And it is already there for you to place some money on the odds!
New Year's Eve Special Bets
Christmas is already around the corner! It is a special part of the year, and not only because the holidays itself. It also brings some special bets with it! If you wish to find out more about it, check out our article on the topic. But after Christmas, we just blink one or two, and we are already at the gate on New Year's Eve. A night, which – for many – means a new beginning, a start of something awesome, and the leaving behind of 2021. And this is the time, when it is all about parties and concentrating on what is next! On the 31stof December, people prefer to already think about what is ahead of them – and gamblers are all in that too!
That is why online sportsbook sites in Canada are already looking at 2022, and what will go down during that year! If you are also interested in that, check out the odds, all served by 1xbet! It mostly for those who like to bet on sports events, but you can also find some odds on other interesting factors, like the euro exchange rate, politics or the price of gasoline.
Football
It is beyond questioning: football is one of the most popular sports in the world, and it is also one of the most favorite sport of sports bettors. So, it cannot come as such a big surprise, that you can already find some odds on it from 2022! First of all, will Robert Lewandowski change club in 2022?
The odds on that happening are 3. And what about him winning Ballon d'or 2022? The odds of that happening are 5. You can also find odds on the team Legia Warsaw. Will the team fire the coach twice next year? The bookmakers say, there is a 3 odds chance of that happening.
Politics
The least possible bets are all about politics, so in the New Year's Eve Special Bets we have to talk about it. There is one bet with the odds of 93! As such, only one small bet can make someone a rich man, if they are lucky. And what is the bet on 1xbet about? Well, it is about Alexander Lukasenko to pay an official visit to Poland during 2022. We will see about that! Also in this topic, you can bet on Kamala Harris to become the president of the United State of America in 2022, by replacing Joe Biden. The odds of that happening are not very likely, it is 7.5.
Speedway
You can find the most certain bets in connection with Speedway Ekstraliga, the top division of motorcycle speedway in Poland. With the odds of 1.1 you can find a bet: no walkover will take place in the Poland Ekstraliga in 2022. The opposite stands with the odds of 5.5.
With 1.15 there is this one: Bartosz Zmarzlik will not win the Gran Prix and Poland will not win the Speedway of Nations. On the other hand, the odds on the opposite bet are 4.5. Also, there is another one on club changing. The chances of three racers – Bartosz Zmarzlik, Maciej Janowski, Piotr Pawlicki – not changing clubs after the season 2021 Extraliga are 1.15 as well.
Ski
Here is one important question: will Adam Malysz become the new president of the Polish Ski Association 2022? Well, the odds of that happening are 1.65. That is a quite good chance, so maybe you would like to check out online sportsbook bonuses before making a bet! You can also bet on ski jumping, as a preferred winter sport: will Michal Dolezai cease being the coach of the Polish natural jumping team in 2022? It is likely, with the odds of 2.15.
Gasoline
The price of gasoline is running high in most of the countries. But is it a tendency to go on in 2022? Well, 1xbet predicts, that the price of 95 gasoline will be more than PLN 7 with the odds of 1.9. (It has to be confirmed by e-petrol.pl.) However, the opposite of that happening has the odds of 1.77, so the difference is not too high.
Euro
The past couple of years has had a great impact on the exchange rate of the Euro – and other currencies as well. But how it is going to chance in 2022 – if it will?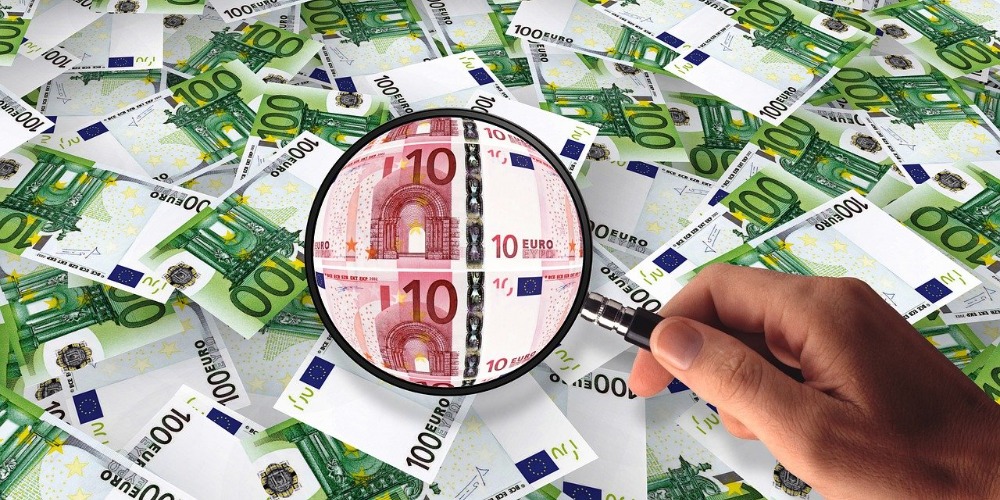 The exchange rate to reach PLN 5 by 2022, NBP average in 2022 has the odds of 2.45. But this not happening is more likely: it has the odds oh 1.47.
Specials
Do you remember, when Facebook had an outage, and we could not reach it for several hours? Not to mention Instagram, and other Facebook-owned sites. Do you think, that it could happen in 2022 again? Well, the bookmakers at 1xbet do as well! The odds of Facebook having a global outage – that lasts for more than 24 hours – are 6.9. For that, only one factor has to be realized: the page cannot be accessed.
New Year's Eve Special Bets
So, if you cannot wait to quit 2021 and start 2022, these are the bets for you! We mentioned some sports bets, some special ones, some of them are about politics. But if you check out other online sportsbook sites in Canada, you might find more! Also, even on 1xbet, there are more of these! Volleyball, TV Games, UFC, Basketball… the list goes on and on! Place some bets, and you could already feel like we are there!