Should you bet on Tiger Woods to win the US Open this weekend?

Are the 14/1 odds on Rory Mcllroy the best bargain bet you can find?

Does Dustin Johnson really deserve the 8/1 position of favorite?

Could Jordan Spieth beat those 18/1 odds and win yet another major?
"I have a dream," Martin Luther King famously told the crowd at the Lincoln Memorial in Washington, "that my four little children will one day live in a nation where they will not be judged by the color of their skin but by the content of their character." Which is a gloriously wonderful sentiment but I have a feeling my dream of that bet on Tiger Woods to win the US Open I placed at 22/1 on Bovada earning me a big boost in my bankroll is just a little more likely to come true, after all, the US is still waiting.
Okay, I get it, my dream isn't as grand (although it might earn me one) as the rightfully lauded MLK's however to read the US gambling news articles ahead of the US Open you'd think betting on racial harmony in an age of Donald Trump, Childish Gambino and the anonymity of Social Media is a far better proposition than a bet on Tiger Woods to win the US Open at Bovada or wherever, which, frankly, is a tad harsh. But then the media have always been a bit tough on the now 42 year old golfer.
Can Tiger Woods Win The Open Ten Years On?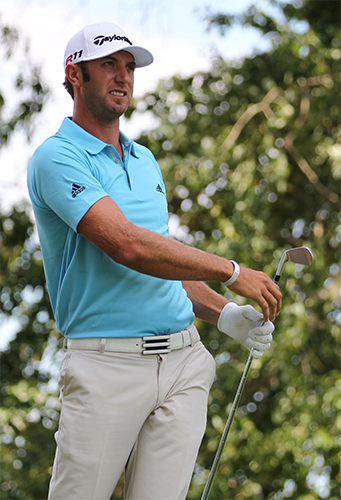 His meteoric rise was astonishing and he blazed a trail the likes of which had not been seen before, his victory in the 1997 Masters by a clear 12 strokes, or his US Open win in 2000 by a 15 stroke margin, demonstrating he was in a class of his own and was ranked the world's best from August 1999 to September 2004 and June 2005 to October 2010. The press at first reveled in this, but as with every dominant force they bet on Tiger Woods screwing up and were just waiting to pounce when he did.
Moralistic ravings from journalists who would never be tempted with the frequency of a world class sports star like Tiger Woods pursued the issues in his marriage, the adultery the drug taking, and having elevated him to almost sporting god status the media then comprehensively demolished him piece by piece, forcing him to publicly live out a private nightmare. The vultures in the media denied those that like to bet on sports in the US from a casual bet on Tiger Woods for numerous years. But he's back.
Bet On Tiger Woods To Win The Open At Bovada Today
US Open Betting Odds

Tiger Woods – 22/1

Jon Rahm – 20/1

Rickie Fowler – 20/1

Jason Day – 18/1

Jordan Spieth – 18/1

Justin Thomas – 16/1

Justin Rose – 16/1

Rory Mcllroy – 14/1

Dustin Johnson – 8/1
He won the US Open last in 2008 but ten years on he's looking as skillful and strong as ever and being one of the most recognizable, and best loved, golfers you can bet on Tiger Woods to have the crowds right behind him every step of the way, and if ever there were a player that responded to the energy of the crowd it's Tiger, so my dream of him winning isn't so far fetched as some would make out, and whilst sites like Bovada quote odds of 22/1 I see him confounding those long-shot expectations.
Jon Rahm and Rickie Fowler get slightly better odds than my bet on Tiger Woods at 20/1 on sites like Bovada, and Jason Day and Jordan Spieth do better yet garnering 18/1, although Justin Thomas and Justin Rose are both at 16/1 which is only a hop, skip and a putt from the 14/1 you can find on Rory Mcllroy which just has to be worth a punt if you're not backing of the favorite Dustin Johnson at 8/1 but I'll not be alone in the US gambling laws of poetic justice will see Tiger return and win the Open.