Biggest Poker Wins of All Time
Updated: January 12, 2022
Why do we love poker so much?

Here are the Biggest Poker Wins of All Time
Most people love gambling because it is exciting and it is fun. But let us just be honest for a second: everybody cares about the possible wins too! It is true for sports bettors, those who love slot machines, and poker players as well. As poker tournaments have a long tradition, it is obvious that playing poker comes with huge wins. But how huge? And who are the lucky ones to win? Let us see the biggest poker wins of all time!
It is unquestionable that poker is one of the first forms of gambling. Of course, since it is an old game itself, so it did not take too long for mankind to make a gambling possibility out of it! So, it cannot come as a big surprise, that in the past many decades, poker had a chance to form its own tournaments and trials. And these events today are so popular, that the possible amounts to win are just amazing! That is probably why most people dive into it – and for the thrill of the game, of course. But what are the biggest wins that the lucky – and of course, talented – ones ever reached? Well, here is a list of the five of those. But be alerted: this will probably make you want to go and try yourself out on a tournament!
Poker, The Popular
Before we dive into the biggest poker wins of all time, and before we set off to play some cards on Everygame Poker, let us check out this: why is poker so popular? Not only in land-based casinos, but on online casinos in the US as well. In addition, there are already some online poker sites in the US that almost exclusively deal with this card game.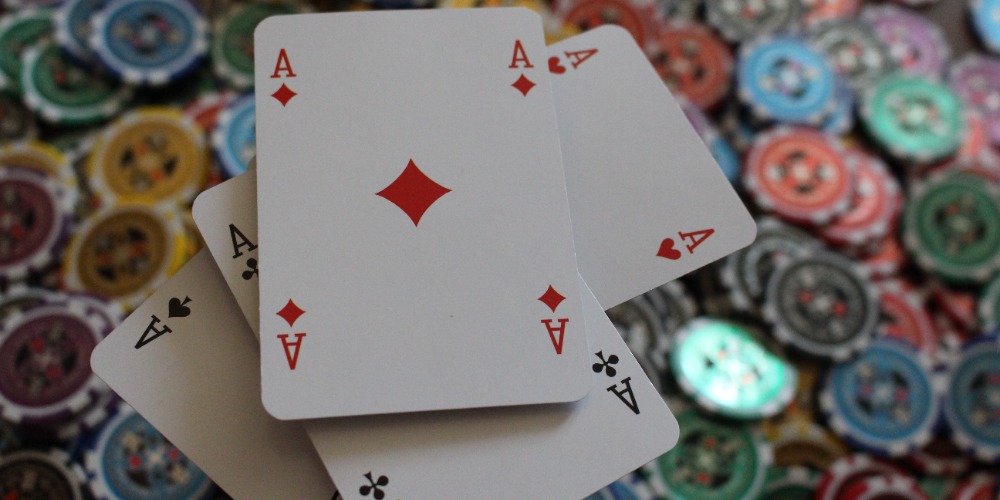 It can be because it is a social activity. People sit around the table, interact with each other, moreover, they mark each other closely. And we, of course, find it exciting, like we do all social interactions! It is also rooted in our culture, as it has been around since the 19th century. So, it is kind of a part of our culture – just think about it, we even got from expressions from poker that we use every day! However, many love this game, because, unlike some other gambling forms, for example, the lottery, you need skills to be successful, not only luck. Of course, in case you do not have the skills, you can still gamble: check out online lottery sites in the US!
Biggest Poker Wins of All Time
Now, it is high time to check out the biggest poker wins of all time. This list is not to bug you, but to show you some things. First, that it is really possible to reach amazing wins with poker.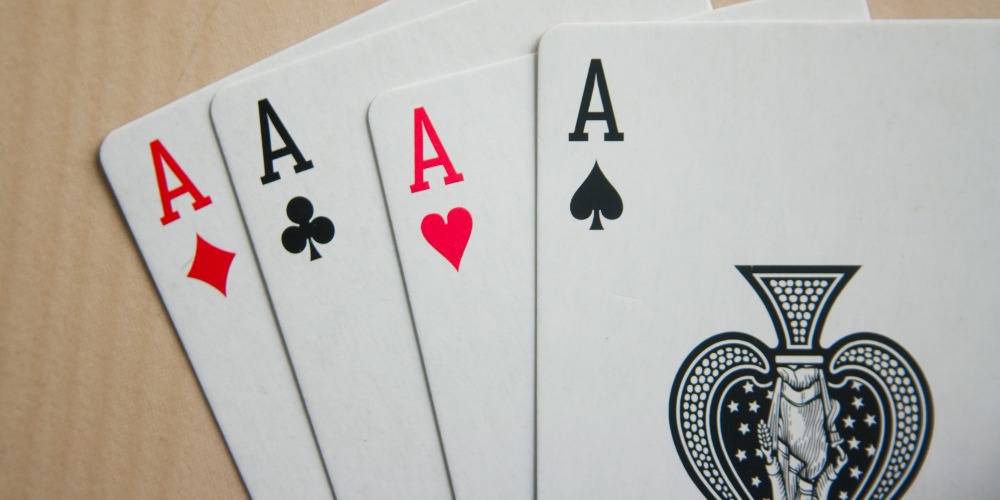 Also, you might find some tricks in here from the best. So, next time you play on Everygame Poker, or an online casino site in the US, you will be able to profit from your new knowledge!
Sam Trickett
This lucky young man once managed to win more than 10 million dollars – and with only one tournament. He is a professional poker player from the United Kingdom, who went for the first position of The Big One for One Drop in 2012. And he almost made it to the first place! It was only Antonio Esfandiari who overtook him. But there is no shame in here, the second place still left him with the fifth of the biggest poker wins of all time. And of course, you will also see Esfandiari on this list later. Also, Sam is the first on one list: he is the all-time most successful poker player in Great Britain. Which is already a nice performance!
Jamie Gold
If you are someone who is into poker – and why would not you be – then you probably follow the game's biggest events. And then you probably remember the legendary 2006 WSOP Main Event.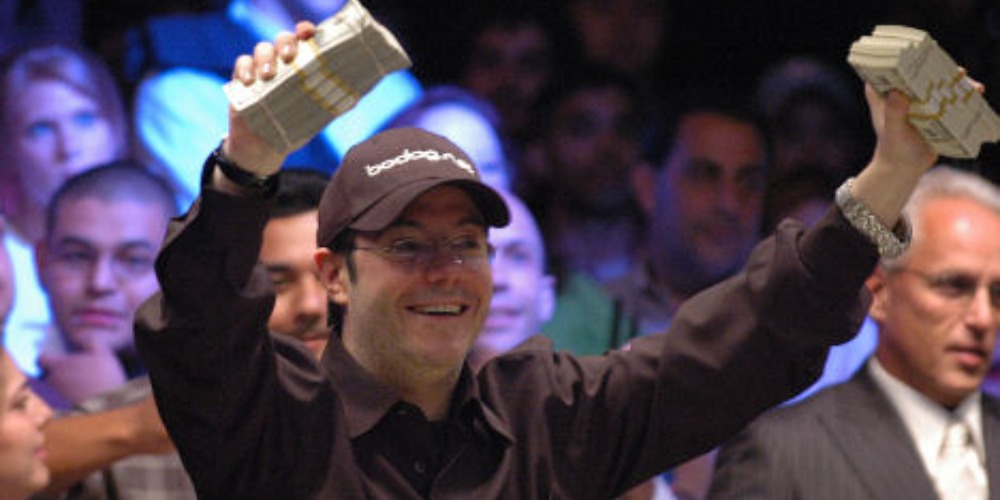 If you do not, let us remind you: it was the largest field and pool size in the history of the tournament! And the lucky person to win the prize of 12 million (!) dollars was Jamie Gold! Before this success he used to be just a hobby player, he was not a professional, as most of the others. Not to mention that his hand selection was not great either. But with this win, he got to be one of the greatest. Also, he might teach you, that with the right moves and some bluffing, you can win, even when your cards are not the best.
Elton Tsang
In 2016 this young gambler got to beat 25 players at the Monte-Carlo One Drop Extravaganza. And he was well rewarded for that! He won exactly 12,248,912 dollars, and with that, he got the third of history's biggest poker wins of all time. Today, he is a professional poker player and he is thought to be one of the most skilled Asian players. However, he works as a businessman by day, while by night he is still playing poker. So, he can probably use his experiences from the business field to become a successful poker player. Maybe his tactic comes from there too: he is quite aggressive player. He is known for repeatedly increasing the bet, and that way, he puts more and more pressure on his fellow competitors.
Daniel Colman
The biggest poker wins of all time mostly happened on live tournaments. But you probably know that online gambling sites in the US also offer some tournaments, obviously online.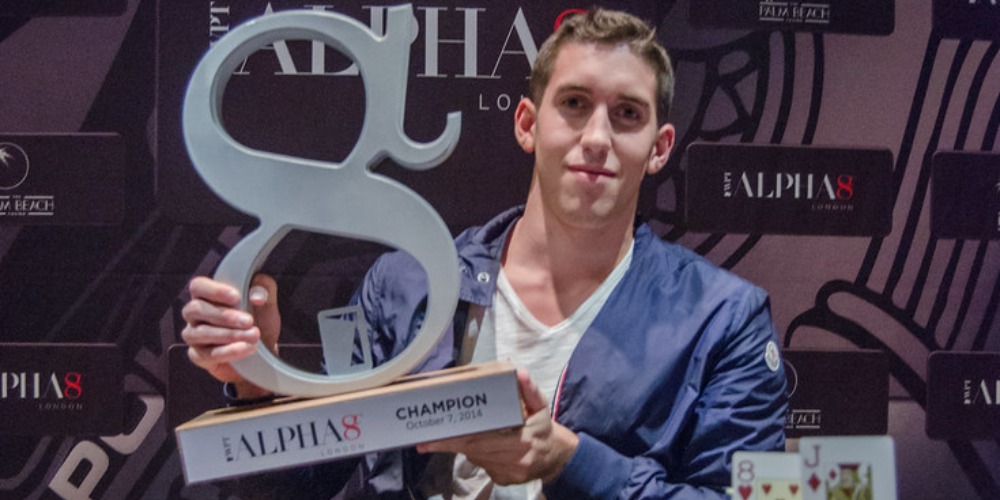 Not to mention the online poker bonuses, you can check out on Everygame Poker! However, there is one great player, Daniel Colman, who gained recognition on online sites, but he became famous after winning The Big One for One Drop in 2014. His win was more than 15 million dollars! He has an excellent game sensibility and with that, he can read the table well. Also, he is an aggressive player too. This seems to be working for most!
Antonio Esfandiari
The biggest poker wins of all time would mean nothing without the upper-mentioned Antonio Esfandiari. He is the man, who beat Sam Trickett at the 2012 Big One for One Drop. On that very tournament, he won more than 18 million dollars! And guess what: Esfandiari is a professional magician. Do you think, it is a coincidence that he holds the biggest poker win of all time with his sense of tricking people? Well, we do not think so either… That means a little deception and clever hand-use help you at the poker table at all times!
GAMBLING News -
December 2022