IEM Beijing 2019 Betting Predictions Prefer EG
Updated: February 17, 2020
EG lately won ESL New York and StarSeries & i-League

Despite reclaiming No. 1, Astralis are no longer untouchable

Team Vitality are yet to become title winners

ENCE have joined IEM as a replacement of Team Liquid
The Intel Extreme Masters (IEM) will be held in the Chinese Capital Beijing between November 7-10. It will likely be a tough tournament, with several world-class teams vying to win the title. On top are Astralis after they reclaimed the No. 1 spot. However, our IEM Beijing 2019 betting predictions opt for the underdogs Evil Geniuses (EG) to come out victorious.
The fourth CSGO tournament counting towards the ongoing Inter Grand Slam's third season is on the horizon. It will commence on November 7. The semi-finals and the Grand Final will take place on November 9-10 at the Beijing Univerity Students' Stadium. As per online sportsbook news in China, IEM will have a prize pool of $250,000 for eight participating teams.
Five teams have received a direct invitation including Astralis, EG, Team Vitality, FaZe, and ENCE who replaced Liquid. The other three teams mousesports, TyLoo, and Vici Gaming made it to the tournament through Asian qualifications. It will likely be a tight contest as per our IEM Beijing 2019 betting predictions. However, EG have lately come up to expectations and they might keep up the momentum in Beijing.
EG have lately burst into the CSGO competitive scene
There were many doubts that Evil Geniuses can make it back any time soon to the CSGO competitive scene. However, after the ESL One New York, these doubts probably no longer exist. EG went the distance at the ESL One New York, winning against Astralis in the Grand Final. Accordingly, EG were able to capture their first championship after a seven-year absence from competitive CSGO.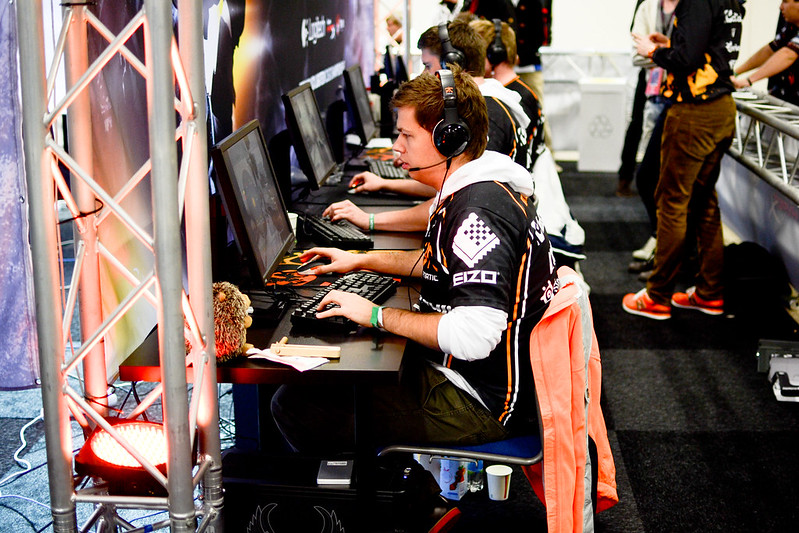 Following their September crown, EG socred another big surprise at the StarSeries & i-League S8 when they toppled down Fnatic in the final. The conversation of the best CSGO team in the world has become wide open. Should EG win in Beijing with 4.00 odds at Unibet Sportsbook, they will no longer be overlooked by either Astralis or Liquid.
Astralis are no longer the unstoppable machine
After Astralis won three majors in a row, many online sportsbooks in China returned to favoring Astralis to win almost every tournament. Astralis have legitimately reclaimed their No. 1 spot in the world. However, the team is certainly different than in the past. In 2018, Astralis were untouchable, but now they do not have the same technical advantage. Although they are favorites with a value of 1.90 to win IEM Beijing, other teams can blow them up. If we look back at the ESL New York, EG smashed Astralis in the finals 3-1.
Vitality yet to become title contenders
The French side Team Vitality, have steadily climbed up the CSGO rankings throughout 2019. They are currently No. 4 in the world and value 9.00 to win in Beijing. Despite that, Vitality are still one step away from being title winners. At the StarLadder Berlin Major 2019, Vitality were among the favorites, yet they lost against AVANGAR to claim the 5th-8th place. Later on, they took part in DreamHack Masters Malmo, reaching the final only to lose against Fnatic. They have also played at the StarSeries i-League S8, yet facing an early exit.
ENCE have recently replaced Team Liquid
The Finnish ENCE squad have recently joined the finals replacing Team Liquid. ENCE took Liquid's spot after Liquid pulled out citing dense schedule. Our IEM Beijing 2019 betting predictions support ENCE to have a strong showing. They enjoyed three big second-place finishes at the Katowice Major, DreamHack Dallas, and IEM Chicago this year. They are a top-level team, yet to prove with 11.00 odds that they have a winning spirit in Beijing.
As an esports fan, have a look at our review about Unibet Sportsbook, one of the largest platforms offering the best odds on esports including CSGO.
GAMBLING News -
December 2022