Is trying to show the 'raw emotion' of men in helmets a silly idea?

Are fans of F1 gambling likely to get more emotional than the drivers?

Should you back Lewis Hamilton or Sebastian Vettel in Hungary?

Can Max Verstappen beat those 5/2 odds at Unibet to win on Sunday?
Liberty Media, who own F1, have Ellie Norman as director of marketing and her recent statement that she wanted to showcase the sport's "raw emotion" is perfectly in line with that role, the hugely technical sport needing something a little more easy to understand than the downforce coefficients of a rear lower spoiler wing and how it might gain a car a 100th of a second next lap, however much as this plan is entirely laudable, there might just be practical issues with F1 gambling on this angle to help.
The biggest issue is that the most emotional people are, of course, the drivers, and if Mz Norman hadn't noticed when they're being emotional, they all have helmets on. Quite hard to see the "raw emotion" on faces behind a thick layer of carbon fiber and polyethylene that leaves as much of the driver visible as the average burqa might. Sure, you'll get the body language, the swearing on the team radio, but they're no substitute for facial expressions and F1 gambling they might be is likely to be just another mistake.   
Liberty Media's Pantomime Plans May Not Pan Out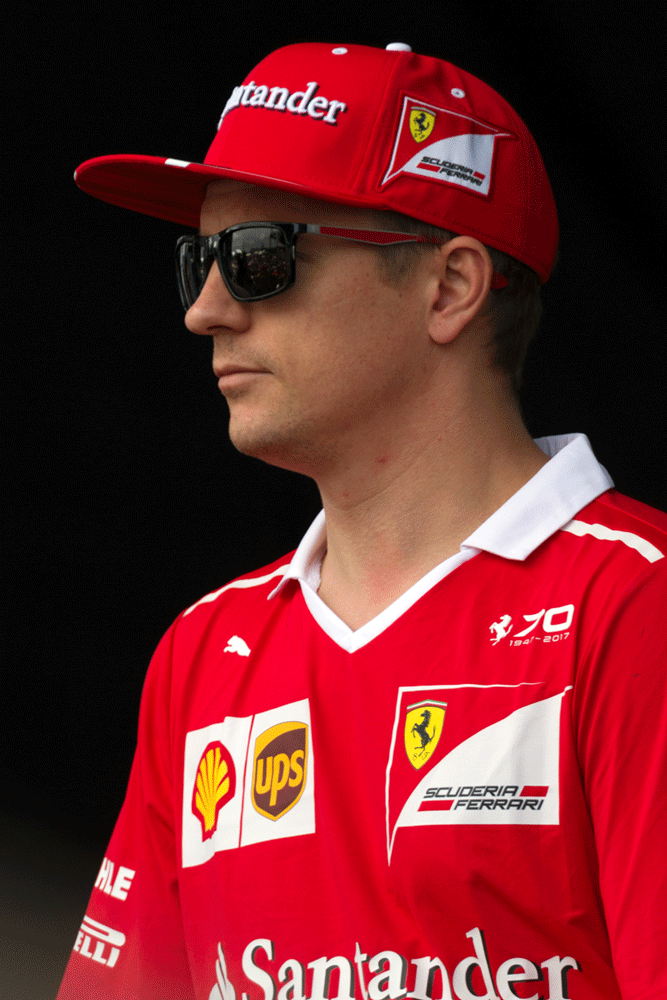 Naturally those that bet on sports in Hungary this weekend and choose either Vettel or Hamilton as their pantomime hero will already have seen them both respond to tragedy at Hockenheim, Hamilton in qualification, Vettel in the race itself. Indeed you can't help wondering if F1 gambling on showing more "raw emotion" wasn't born out of the drivers' little displays of despair in Germany rather than any coherent marketing strategy. Can such an approach be sustained by a feud twixt just two men on track?
Looking down the history of Formula One you might be forgiven for thinking so, there have been plenty of rivalries that have brought in the crowds, however these days the public relations department of every team has their driver on a short leash, their personalities all but beaten from them, and after the fact, disaster or success, they tend to be dour, sanguine and somewhat dull. F1 gambling on raw emotion is therefore likely to be a misstep as they try and give the public something to understand.
Do All Your F1 Gambling At Unibet This Weekend
Hungarian Grand Prix Winner

Anyone Else – 1000/1+

Valtteri Bottas – 14/1

Kimi Raikkonen – 14/1

Daniel Ricciardo – 13/4

Lewis Hamilton – 11/4

Max Verstappen – 5/2

Sebastian Vettel – 15/8
That F1 has become too technical, too safe, and made laughable by DRS, is sadly all too arguable and if you're going to take advantage of Hungarian gambling laws this weekend to bet on Lewis Hamilton or Sebastian Vettel at Unibet, don't expect them to be as forthright in their opinions as the drivers of old, regardless of what happens. They resort to childish coded implications their rival may be cheating and then apologize, because the team told them to. That says it all, well…….all except the current odds.
For a wager on the winner of the Hungarian Grand Prix this weekend Unibet are offering 14/1 on the two Finns Valtteri Bottas and Kimi Raikkonen (who dislike each other quite a bit apparently), 13/4 on Daniel Ricciardo, a surprisingly long 11/4 on Lewis Hamilton the current championship leader, and 5/2 on Max Verstappen a tad behind the 15/8 or so being offered on Sebastian Vettel which isn't bad, indeed doing some F1 gambling yourself is more likely to produce a display of 'raw emotion' than the boys in helmets.