Will Francesco Molinari be worthy of his PGA Championship odds?

Is Rory McIlroy the best bet at 12/1 or should you back Jordan Spieth instead?

Could Tiger Woods improve on his T-6 at the Bellerive Country Club?

Justin Rose gets 18/1 to win but is that just a little overly optimistic?
It was a masterclass in calm. The thirty five year old from Turin wandered up the 18th as if out for a stroll, all the pressure that had laid low so many of the others in contention on that final blustery day at the Open seeming to wash off him as he kept his weekend bogey-free and indeed popped a Birdie at the last for a classy victory that slashed his PGA Championship odds and made him worth a punt at Bovada come August, something about which he was extremely modest when interviewed after the round.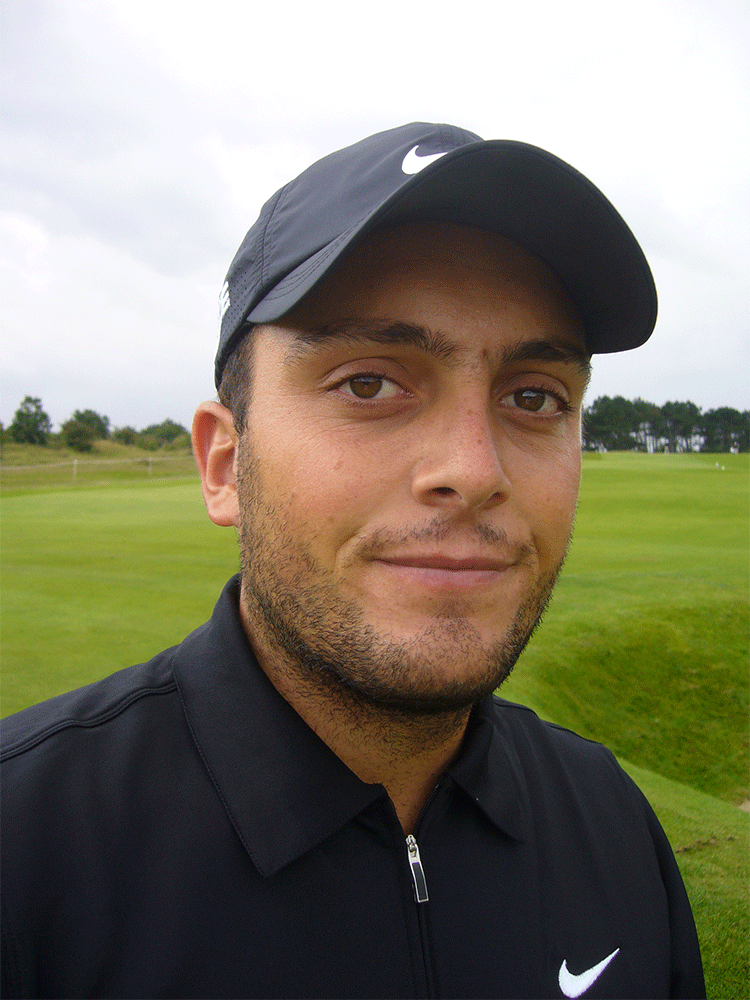 "To look at the names on that Claret Jug, obviously, what can you say?" Asked Molinari,"It's the best golfers in the history and to be on there it's incredible." He went on to admit that, "From someone like me coming from Italy, not really a major golfing country, it's been an incredible journey." And that much is true, in a couple of months he's gone from missing out on the cut to being the one to watch and if you're going to bet on sports in the US this summer, his PGA Championship odds are looking good.
Can Francesco Molinari Win Two Majors On The Trot?
Of course whilst Francesco Molinari winning rightfully snaffled most of the headlines there were enough column inches left over for the media to rumble merrily about the return to form of Tiger Woods who got his best result in a major since 2013, and the fact that both are now given the same PGA Championship odds says much about the performances both men put in on the Scots links. But does that mean you should actually back either of them to win at the Bellerive Country Club?
Well perhaps not. Tiger might have found the parched dry conditions at Carnoustie to his liking, and his short play in the breeze showed flashes of brilliance, however the clipped greenery in the US will play much faster, and Molinari may find the return to swifter greens just as hard to make, which could be why neither one gets the top PGA Championship odds at Bovada, one of the best online betting sites in the United States, and are pipped to those prices by people like McIlroy, Johnson, Rose and Spieth.
Find All Your PGA Championship Odds At Bovada
PGA Championship Odds

Henrik Stenson – 35/1

Hideki Matsuyama – 33/1

Jon Rahm – 25/1

Jason Day – 25/1

Francesco Molinari – 20/1

Tommy Fleetwood – 20/1

Justin Thomas – 20/1

Tiger Woods – 20/1

Brooks Koepka – 20/1

Justin Rose – 18/1

Jordan Spieth – 12/1

Dustin Johnson – 12/1

Rory McIlroy – 12/1
The PGA Championship odds at sites like Bovada give Rory McIlroy the best of it after his second place at The Open, at around 12/1 which is the same as you'll get on Dustin Johnson and the ever threatening Jordan Spieth, although the way the pressure got to him on Sunday means those could be quite generous. Justin Rose gets 18/1, which is fair enough, and Molinari and Woods are clumped on 20/1 with Brooks Koepka and Tommy Fleetwood, who may well just find his form in Missouri.
Of course if you're apt to take advantage of US gambling laws and back someone at the final major of the year over on Bovada you could always try your luck on the 25/1 shots of Jason Day or Jon Rahm, however in a summer of surprises perhaps Hideki Matsuyama at 33/1 or Henrik Stenson at 35/1 might be more worth your attention, after all, if an Italian can win a major for the first time, who's to say they can't defy their PGA Championship odds and win the last big tournament before Paris in September.